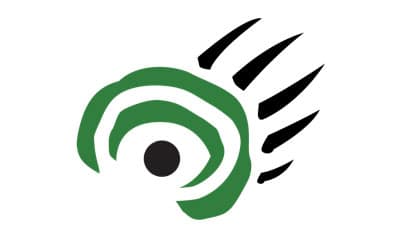 International conference to discuss carnivores
NATHAN DENETTE / THE CANADIAN PRESS ARCHIVES Enlarge Image Wolves are seen as magnets for researchers and tourists to the Thompson area, which is hosting the meeting.
If Volker Beckmann has his way, Thompson will be transformed into the Wolf Capital of Canada. The northern Manitoba city known mostly for mining will host the first International Wolf & Carnivore Conference in October and Beckmann hopes it will help Manitoba turn into a world leader in wolf management.
"Wolves should be seen as an ecological and economic asset, similar to the way polar bears and beluga whales are to Churchill," said Beckmann, a longtime resident of Thompson and the main organizer of the conference.
"In northern Manitoba, wolves can attract researchers and tourists, provide new income and business opportunities, and create positive publicity for Thompson and Manitoba if managed and marketed properly. Thompson could link itself as the wolf capital to the polar bear capital in Churchill for eco-tourism efforts. There's great potential."
Among those scheduled to speak at the conference is Rick Baydack, a University of Manitoba wildlife biology professor, who said there is still much to learn about the wolf and its northern Manitoba habitat.
Baydack will concentrate on how wolves and their prey, woodland caribou, are affected by northern development. For instance, Baydack wants to learn if Manitoba's wolves, which have a stable population, adapt better to northern development — roadways and hydro lines — than woodland caribou, which are on the threatened species list.
"As these developments occur in northern environments, we don't really know what the effects are," said Baydack, who stressed wolves are a necessary part of the ecosystem.
"Are the travel lanes enhancing the success of predators (wolves) and are they disadvantaging the prey?" Baydack said.
"This is a conference that is well past its time. We should have had this conference several years ago."
Daryll Hedman, who heads the Polar Bear Alert program in the Churchill area and will also speak at the conference, said wolves prey on polar bear cubs in the Kaskatamagan Wildlife Management Area around Hudson Bay, according to anecdotal information.
"I'll be talking about some of the tracking on wolves being done and whether wolves in the coast area are eating polar bear cubs," he said. "I'll also be dealing with the dynamics of polar bears."
The First International Wolf & Carnivore Conference takes place Oct. 23 to 24 in Thompson. For further information, go to www.thompsonspiritway.ca or by email ([email protected]).
Republished from the Winnipeg Free Press print edition June 8, 2012 A2