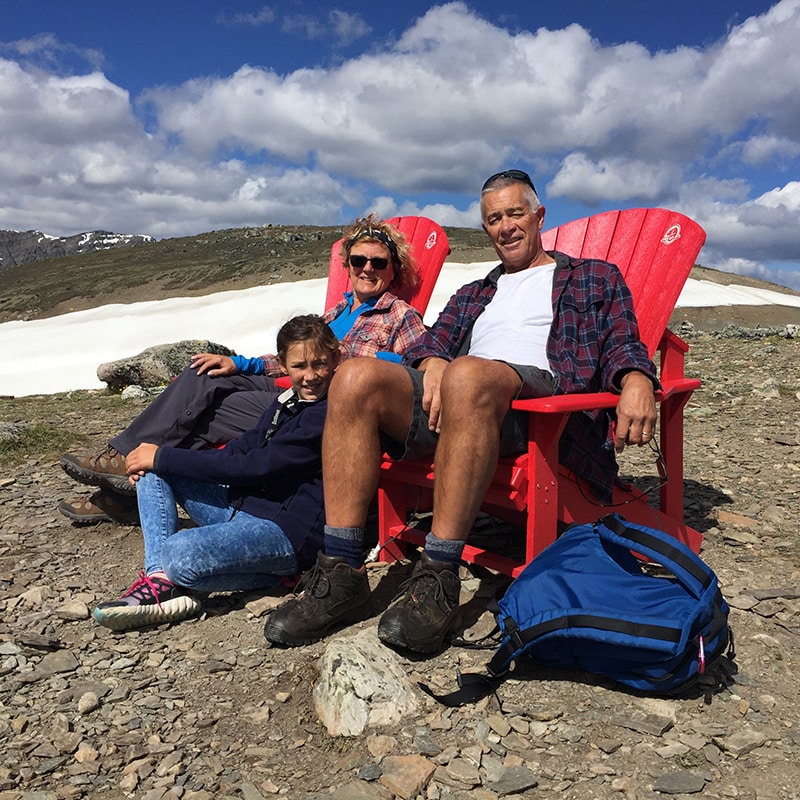 Vice President (Acting President), Fund Development Committee Chair
Wes has volunteered with CPAWS since 2005. He has also volunteered with the YMCA-YWCA of Winnipeg and served as Chair of the Fundraising Committee. He was a Certified Financial Planner with Investors Group for 30 years and retired in 2015.
He and his wife, Pamela Wright, have four wonderful daughters and 10 grandchildren. They both have a passion for outdoor activities, especially cross-country skiing, canoeing and RVing. Skiing in Norway, paddling the Bloodvein River and RVing across Canada and as far North as Alaska stand out! Their favourite park in Manitoba is the Grass River Provincial Park.
---
Kim Mandzy has been volunteering as a board member (secretary) for CPAWS Manitoba since 2005 (16 yrs) and works as a biologist for a consulting firm in Winnipeg. She is an avid outdoors enthusiast who enjoys camping, canoeing, hiking, birding, and cross-country skiing.
---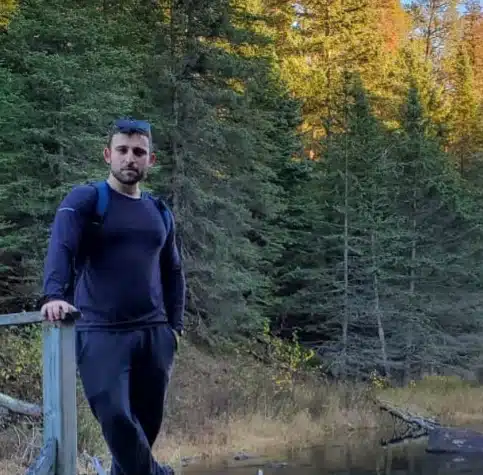 David joined the board as treasurer in May 2021. A certified Chartered Professional Accountant, his career has been focused primarily in the insurance industry. Previous volunteer work includes coaching community basketball and fundraising for Cystic Fibrosis Canada and Children's Wish Foundation. In his free time, he enjoys hiking, playing sports, working out, and spending time with family.
David was drawn to CPAWS out of a desire to contribute to the protection of wildlife and to support nature-based solutions to climate change. He is an active board member who you can often meet volunteering at our Nature Club activities.
---
Ray spent most of his career as a research scientist with the Experimental Lakes Area (ELA) under Fisheries and Oceans Canada. His areas of expertise are the physical, chemical and biological dynamics of freshwaters.
Since his retirement in 2009, he helped in the transfer of ELA to the International Institute of Sustainable Development and now is a member of the ELA Research Advisory Board. He has also served as a member of the Lake Winnipeg Foundation Science Advisory Committee since 2009 and was a member of the Whiteshell Cottagers Association Board of Directors until 2015.
Ray enjoys recreational sports: running, basketball, skiing, hiking and camping. Summers in Winnipeg are busy with the jazz, folk and fringe festivals and trips to lakes and parks.
---
Keith joined the board in 2018, excited by the prospect of playing a small role in advancing the work of CPAWS. A practising criminal defence lawyer, Keith's interest outside of the courtroom revolve around cycling, skiing, camping and time among trees. A proud Camp Stephens alumnus, Keith does not get out canoeing as often as he would like but holds a treasured place for tranquil paddles down quiet rivers.
---
Sidney has been a member at large with the CPAWS Manitoba board since 2018. He currently works for the Miskooseepi School in the Bloodvein First Nation, where he collaborates with cultural educators, and local community members to deliver land-based learning through the school curriculum.
Prior to becoming a teacher, Sidney divided his time between touring with an activist circus theatre troupe, aboard a tall mast sailing ship, and running sled dogs throughout the pristine backcountry of northern Canada. He brings these experiences full circle by holding an extra-curricular circus club and running a school dog sled program. In his spare time Sidney enjoys paddling, and dogsledding in the beautiful wilderness of his adopted home.
A biophiliac by nature, Jessica loves to work and play outdoors and joined the CPAWS
Manitoba board by invitation in June 2022.
She's travelled extensively throughout Canada, guiding bear-based, multi-day adventures in Churchill and the Great Bear Rainforest in B.C. She is currently pursuing a sustainability-focused MBA and working as the director of marketing and sales for a local B Corp certified tour operator. Jessica is also a classically-trained photojournalist with a BSc in Biochemistry and Biology.
In her spare time, Jessica is an avid hiker and backyard birder, loves to camp and get
out on the water with her family.
Ken Kingdon has been a CPAWS member since the early 1990s and joined the board in 2023. He considers CPAWS to be one of the most important organizations working to attain the 30x30 conservation goal (protecting 30% of Canada by 2030). He is deeply committed to achieving this objective through partnerships with Indigenous communities, and views it as one of the most important paths to reconciliation.
Raised on a mixed farm near Minnedosa, Manitoba, Ken has always been attracted to the outdoors. He ended up working his dream job as a naturalist in Riding Mountain National Park (RMNP), which then morphed into a 32-year career with Parks Canada. Together with his wife Rae, they were fortunate to work, live and visit many of Canada's National Parks over the years.
Recently retired, Ken's last position was as the Resource Conservation Manager for Prince Albert National Park in Saskatchewan. They call Onanole, MB home, located just outside RMNP.
Ken enjoys a life-long interest in nature and wildlife and is always busy with some citizen-science program or other. Rae and he also partake in many outdoor pursuits, including cross-country skiing, paddle sports, participating in triathlons during the summer, and generally messing around in the garden.