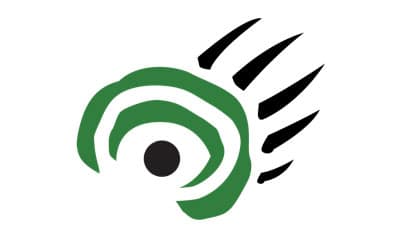 WATERY WORLD A new law safeguards a vast boreal landscape of pristine lakes and wetlands. Garth Lenz
The remote reserve of the Poplar River nation occupies a tiny cranny of the vast boreal forest that circles the Northern hemisphere like a verdant tonsure, stretching across Canada, Scandinavia, and Russia's upper reaches. During summer, people and supplies access this small eastern Manitoba community by air or river barge. In winter, a temporary road carved from snow and ice leads to Poplar River. The Ojibwe who call this home have hunted and fished here for thousands of years.
A healthy boreal forest is essential not only to its inhabitants but also to the planet, says Susan Casey-Lefkowitz, a senior NRDC attorney who has been fighting for boreal forest protections for seven years. Often referred to as "the lungs of the earth," the boreal's conifers absorb carbon and release oxygen. Canada's boreal forest holds 200 million acres of fresh surface water and about a quarter of the world's wetlands. Peat forming in the cold and soggy conditions sequesters more than 147 billion tons of carbon; only the earth's oceans contain more. "It's a big place with big wildlife," says Casey-Lefkowitz. The region teems with brown bears, caribou, and moose. Ocean-living fish swim up its web of rivers to spawn.
In order for Canada's boreal forest to remain ecologically viable, large, intact swaths of the forest must be protected from fragmentation and damage caused by logging, agriculture, hydropower, mining, and other industry. Despite the Canadian boreal's size—some 2.2 million square miles—it cannot withstand damaging human activity forever. Changes in water flow from hydropower dams can alter the composition of soil and accelerate carbon release. Manitoba's electric power is supplied primarily by the natural gas and hydroelectric utility Manitoba Hydro. A series of Manitoba Hydro dams strung along the Nelson River transformed Lake Winnipeg into an enormous hydroelectric reservoir, its water level adjusted by engineers. At the lake's northern end, the Pimicikamak Cree Nation watched as erosion from water-level fluctuation destroyed its ability to subsist off land that had sustained its people for millennia. A 1978 treaty with Manitoba Hydro promised remittance for damage to lands the Cree steward, but these promises were broken. In 1996, after winds damaged two hydroelectric transmission lines running to the west of Lake Winnipeg, Manitoba Hydro proposed building a new transmission line to the east through one of the boreal's largest unbroken sections in Canada. Fearing the damage to caribou migration and pristine wilderness that such a corridor threatened, the Ojibwe of Poplar River decided to resist.
In historic legislation passed in June, Poplar River First Nation, after a 12-year struggle, secured environmental protection for more than 3,100 square miles of boreal habitat, an area large enough to fit Delaware and New York City. The Asatiwisipe Aki Management Plan, named for the Asatiwisipe River watershed, the Poplar River band's traditional homeland, limits mining, logging, and hydroelectric development. Poplar River First Nation intends to initiate sustainable development, such as eco-tourism, that both respects its culture and preserves the land.
The plan is a triumph for "cultural values and environmental values," says Greg Selinger, Manitoba's premier. It is also groundbreaking because First Nation representatives led the planning process—and succeeded. Previous attempts by First Nation bands typically faltered; after the provincial government trumpeted its conservation goals, public pressure would fade before real progress was made. This time, explains Casey-Lefkowitz, NRDC and other environmental groups kept the Poplar River fight in the public consciousness, giving Manitoba leaders the political support they needed to "do the right thing."
This legislation recognizes not only that water, trees, and birds deserve protection but also that heritage is worth preserving. "Poplar River had a vision," says Virginia Petch, an archaeologist who helped Poplar River youth excavate pre-European First Nation settlements and gather oral traditions from elders. "It's wonderful to see it come to fruition."
The nearby Bloodvein River band began to negotiate similar legislation in July, the second step in a broader plan. NRDC and Poplar River, together with the Manitoba government and Ojibwe First Nations, are working toward establishing a larger area as a UNESCO World Heritage site, to increase international recognition for the boreal's preservation. They call it Pimachiowan Aki, or "The Land That Gives Life."