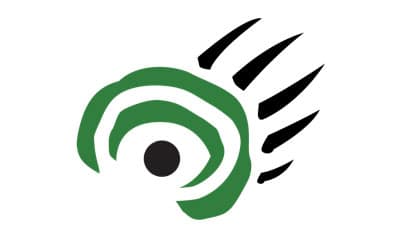 AS she surveys the bountiful boreal forest spreading out in all directions from the boulder strewn shore of Weaver Lake, Sophia Rebliauskas reflects on what this land on the east side of Lake Winnipeg means to her people.
"It is our home," says the resident of Poplar River First Nation, who is the community coordinator for Pimachiowin Aki Corporation (PAC) World Heritage Project.
Weaver Lake, which is located about 280 kilometres northeast of Winnipeg and is only accessible by float-plane or boat, has been home to a First Nations healing camp for the past decade.
I was one of a group of five media representatives invited to spend two days recently at the healing camp meeting with participants and sharing in the opening session of the gathering. The healing camp, which was attended by Ojibwa elders from four Manitoba First Nations, coincided with the first national hearing in Winnipeg of the Truth and Reconciliation Commission on residential schools.
We were also taken on a boat tour of this proposed UNESCO World Heritage Site—an area that has been touted as a better route for Manitoba Hydro's new Bipole III transmission line from northern generating stations to Winnipeg than the longer and more expensive west side route.
In 2004, the Government of Canada added the Pimachiowin Aki area to its list of "tentative World Heritage Sites," signaling the launch of the World Heritage Project, explained Gord Jones, project manager since 2007.
"I am opposed to an east side hydro line because this is intact boreal forest," said Rebliauskas, the mother of three adult children and one grandchild.
"But, an all weather road is a necessity. This year, the winter road melted quickly. We were driving through ruts."
In fact, she admitted that meetings are now being held between the First Nations communities and government representatives for an east side road planning authority.
Nevertheless, any sort of development would disrupt the ecosystem and life on the land, added the gregarious Rebliauskas, who mentions that Pimachiowin Aki is Objiwe for "the land that gives life."
Besides Poplar River, the other members of PAC include Pikangikum First Nation, Pauingassi First Nation, Little Grand Rapids First Nation, Bloodvein First Nation, Manitoba Conservation and the Ontario Ministry of Natural Resources.
The project area consists of some 40,000 square kilometres and includes Manitoba's Atikaki Provincial Park and the adjoining Woodland Caribou Provincial Park in Ontario—both are prime canoeing and wildlife areas.
During our boat trip on a mostly sun-splashed afternoon, we stopped at a site containing the faded outlines of ancient rock paintings.
Indigenous people have been here for 5,000 to 6,000 years—since the last glaciers receded, remarked Jones, as we stood atop a rocky ridge gazing at Thunder Mountain on the distant horizon with Weaver Lake below us and the thick forest extending as far as the eye could see.
"The boreal forest is recognized as a valuable eco-system," he said.
"It's recognized as the lungs of the Earth. It sequesters carbon and is a good place to study climate change. It also sustains indigenous people who have been part of this region for thousands of years. Indigenous people have knowledge and belief systems important for everyone."
There are 890 World Heritage Sites located in 148 countries, according to information from UNESCO. Of these, 689 are cultural, 176 are natural and 25 are mixed properties. Such spectacular sites as the Grand Canyon, the Canadian Rocky Mountain Parks (one of 13 World Heritage Sites in Canada), the pyramids of Egypt, and Uluru (Ayers Rock) in Australia have all achieved the designation.
Both Jones and Rebliauskas believe that having the region declared an official World Heritage Site would help create income for the First Nations communities by stimulating eco-tourism.
"When a place gets recognized as a World Heritage Site people from all over the world will want to visit the land," said Jones, who noted that the formal nomination for a WHS will take place in February 2012 with a further 18 months for review and approval by UNESCO.
Already, some First Nations lodge owners in eastern Manitoba are planning on how they can help create jobs through eco-tourism, observed Rebliauskas, who, along with her husband, runs a lodge in Poplar River.
"For our First Nations, the forests are our heritage," stressed one elder to me back at the healing camp as I nodded my head in agreement.
Indeed, the land that gives life must be protected for all of us.
Martin Zeilig is a Winnipeg writer.
Republished from the Winnipeg Free Press print edition July 3, 2010 h6