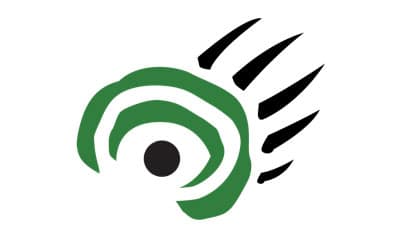 The United Nations has declared 2010 the International Year of Biodiversity. It would be great if the year could be simply a celebration of the Earth's biological richness, but Biodiversity Year is occurring while non-human life on our planet is in a more perilous state than ever before.
Experts believe the world is in the midst of a biodiversity crisis on par with earlier mass extinction events. Some 17,000 of the plant and animal species that we've identified and assessed are now in serious decline, including many that are well-known and well-loved by Canadians, such as caribou, polar bears, and some salmon populations.
This perilous situation for plants and animals threatens not only the ecological health of ecosystems like old-growth forests and arctic tundra but also the wellbeing and welfare of human communities that depend on the ecological goods and services that nature provides. The deep bio-cultural ties to the land and its resources, especially wild plants, that many of Canada's aboriginal people have long held offer a direct illustration of this, as well as a source of knowledge that can benefit everyone.
A report just released by the David Suzuki Foundation and its allies, Conservation Value of the North American Boreal Forest from an Ethnobotanical Perspective, considers the importance of Canada's boreal forest to aboriginal people as a storehouse of plant resources. Boreal plants, like Labrador tea, wild rice, jack pine, and countless other trees, shrubs, and herbs have always played a significant role in the culture of the people who inhabit this vast northern region that extends from Newfoundland to the Yukon.
Food and beverage plants, such as wild chives and chokecherry, provide essential nutrients to complement a predominately meat-based diet. Medicinal plants, such as lingonberry, mountain alder, and common juniper are at the core of a holistic approach to healthcare and have been used for millennia to treat a myriad of ailments, from easing aches and pains and curing urinary-tract infections to assisting in childbirth. Before the introduction of modern technologies, boreal plants also offered materials for transportation, such as balsam fir timber used to make canoe frames and tamarack fibres used in snowshoes.
This range of benefits reflects a long tradition of botanical and ecological knowledge that aboriginal people have acquired over thousands of years of using the boreal forest as grocery, pharmacy, school, and spiritual haven.
Traditional knowledge held by Canada's First Nations is not just a relic of the past. It offers scientists, policy-makers, resource companies, environmentalists, and anyone else who cares about the boreal a vitally important information source to better manage the region's land and resources.
University of Victoria environmental studies professor Nancy Turner argues that we must not overlook the close interrelationships between indigenous peoples and their lands. Scientists must respect indigenous people as keepers of traditional ecological knowledge.
Too often, we undervalue the contribution of aboriginal traditional ecological knowledge in our debates about resource extraction, wildlife management, and land-use planning. We must remember that aboriginal people were actively involved in managing the boreal and other regions long before western science or industrial development came along. For example, boreal people commonly used landscape burning to maintain soil productivity, healthy wildlife populations, and a diversity of habitats. The practice has since been adopted by many forestry companies.
Such scientific information has been encoded in indigenous peoples' languages and has been passed on through stories and place names. Indeed, indigenous people have mapped the landscape and resources of the boreal forest to a much greater extent than scientists had previously understood. For example, the Gwich'in in the Northwest Territories long ago identified black currant island in the Husky River area. The Dogrib call Mesa Lake in the Northwest Territories Gots'okati, which translates as Cloudberry Lake. This type of detailed information on the ecological and cultural importance of places and landscapes that are important to aboriginal people can help planners prioritize what areas should be protected.
We must ensure that wilderness and wildlife conservation, including creating new parks and protected areas, recognizes indigenous rights to land and water and includes the involvement of indigenous peoples. The fact that we're now seeing more and more integration of thousands of years of traditional knowledge with modern science in Canada's boreal forest gives us one reason to celebrate the International year of Biodiversity.
–
David Suzuki is a scientist, broadcaster, author, and chair of the David Suzuki Foundation. Faisal Moola is the director of science at the foundation (www.davidsuzuki.org).