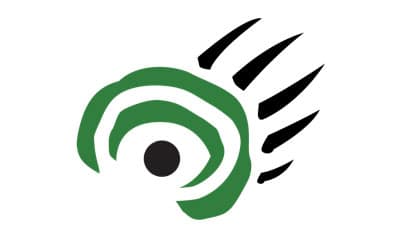 FIFTEEN hundred of the world's most respected scientists on climate change yesterday called on Canada to take political action to protect its vast boreal forests from development.

The boreal forest, stretching across Manitoba's northern and central regions, is the province's biggest forest zone.
The life of the planet may depend on saving Canada's boreal forests, said the scientists in a letter addressed to the 10 provincial governments, Ottawa and the two territorial governments.
The scientists from 50 separate countries identified Canada's 1.4-billion-acre boreal forest as one of the largest intact forest and wetland ecosystems left on Earth. It's been called part of the northern lungs of the planet for its ability to suck up carbon and produce oxygen.
"The boreal forest stores large quantities of carbon and provides a shield against global warming, and a critical habitat for countless species of birds, fish and wildlife," said Dr. Terry Root, Stanford University professor and author of several reports as a member of the Intergovernmental Panel on Climate Change.
Canada's boreal forest is the first tract of land on Earth specifically singled out by the prestigious group of scientists, the same group which has issued a series of international reports at the United Nations this year on dire impacts of global warming.
They say that less than 10 per cent of the boreal forest in Canada is protected in the form of national parks or other protected status from developments like logging, mining, oil and gas and hydro production.
Yet Canada's portion of the boreal land mass is the biggest tract belonging to any single country on Earth.
The scientists are urging politicians to save at least half the boreal forest from development, while restricting development in the remaining half to carefully controlled and sustainable management.
Canada is one of the few countries that can make a difference all by itself in the planet's health simply because of its geography, the scientists say.
In Manitoba, political parties vying in the provincial election campaign took on the boreal forest as an issue this weekend.
The Tories promised to cut a route for a hydro transmission line through boreal forest on the east side of Lake Winnipeg and the NDP promised they won't in order to protect a pristine part of the northern forest.
"Whoever wins the election, we want that premier to immediately grant permanent protection to the Poplar River traditional land. It represents a big chunk of the boreal in Manitoba—a tract 20 times the size of Winnipeg," said Ron Thiessen, executive director of the Canadian Parks and Wilderness Society in Manitoba.
The boreal is the single largest terrestrial carbon storehouse in the world. The Canadian boreal forest alone stores 186 billion tonnes of carbon, equivalent to 27 years of the world's carbon dioxide emissions from burning gas and oil for cars and heat.