---
Quality Programming That Connects Kids to Nature
CPAWS Manitoba offers outdoor learning workshops and field trips to help children get outside and appreciate the wonders of nature.

The programming was developed by a former high school science teacher who has a decade of experience working with children and youth aged 5 to 18 as both a classroom teacher and a camp director.
Programming will be FREE for daycares and daycamps during the pilot period of July and August 2021.
This nature-based programming is mindfully designed for children ages 5-12 by an experienced classroom teacher and university students. We also have preschool programming available for ages 2-4.
Our summer offerings include:
Nature scavenger hunt and craft (age 5-12)

Nature mindfulness & yoga (age 5-12)

Nature journaling (ages 8-12)

All about plants (age 5-12)

Animals of Manitoba (age 5-12)

Little Explorers (age 2-5, 40-minute program)
Programs are held outdoors in your local green space. Each program is approximately 1 hour in length.
Workshops are delivered by:
Environmental Educator Avery Kash, a certified teacher and yoga instructor.
Alyssa Ragbirsingh, an education student at the University of Manitoba specializing in geography.
Claire Templin, who is pursuing her masters degree in speech and language pathology at the University of Toronto .
Programming is available Tuesday to Thursday 9am to 3pm and Fridays 9am to 12pm.
To book your program, email [email protected] with your top 3 dates, available times and requested program(s).
Each program runs approximately 1 hour in length. We can accommodate a maximum group size of 25 children at a time.
If you have multiple groups of children, you are encouraged to book more than one program per day at your facility with a 15-minute break between programs for cleaning and sanitizing. We are happy to help to organize the timing of your day
This free programming is on a first come, first served basis.
---
---
Summer Program Offerings 2021
---
Imagine yourself on a peaceful canoe trip, dipping your paddle into the still water as you listen to birds singing in the distance.
In this program, children will take a journey through the natural world through storytelling, breathing and mindful movement.
Children take part in a sensory nature walk where they are encouraged to use their senses to take in and explore the world around them.
We finish with mindfulness-based games.
We recommend this program to children aged 5-12.
Let's get curious about plants!
Children have an opportunity to explore the plants and soils in their greenspace as they investigate what plants need to grow.
They will learn about native Manitoba plants through a variety of games and activities.
They will plant a seed to take home with them to care for and watch it grow!
We recommend this program for children aged 5-12.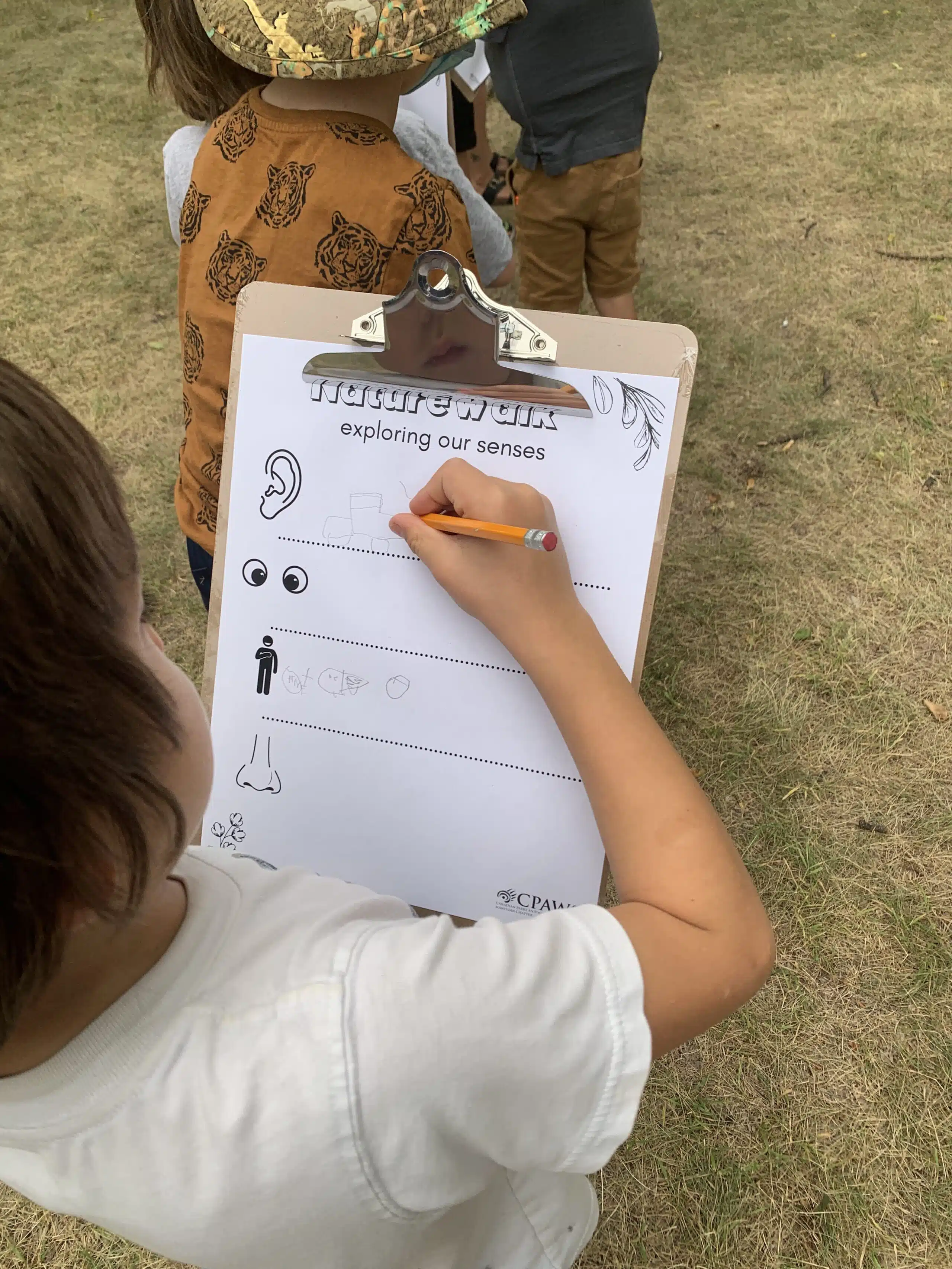 Let's explore your local greenspace!
Children will move through an age-appropriate CPAWS-style scavenger hunt as they notice and collect things found in nature.
They will have an opportunity to share their findings as they explore the interconnectedness of the natural world.
Students will also create their own mini compostable origami seed pots! Together we will add soil and plant a seed.
Alternatively, our younger explorers will create their very own brightly coloured dragonfly to display in the garden!
We recommend this program for children aged 5-12.
Here at CPAWS we love learning about animals!
Through a variety of exciting games and activities, students will learn about Manitoba animals and what they need to survive and thrive!
Children will create their own animal- related craft while also working collaboratively to create a bird feeder that can be hung outside your facility.
We recommend this program for children aged 5-12.
Children will be given their very own copy of a CPAWS-style nature journal where they can explore, observe and remember unique findings in our outdoor spaces.
Together we will design our own nature journal covers, create leaf rubbings, look for bugs and return nature back to its home when finished.
The coolest part? Our nature journals are filled with additional activities the children can do on their own or with friends!
We recommend this program for children aged 8-12.
Preschool Programming: Little Explorers
Our preschool program is designed for our little explorers!
Together we will search through a CPAWS-style scavenger hunt as they notice and collect things found in nature.
They will have an opportunity to share their findings as they explore the interconnectedness of the natural world.
Games and crafts are also a MUST with little ones as we begin to learn more about the world around us!
We recommend this program for children aged 2-5.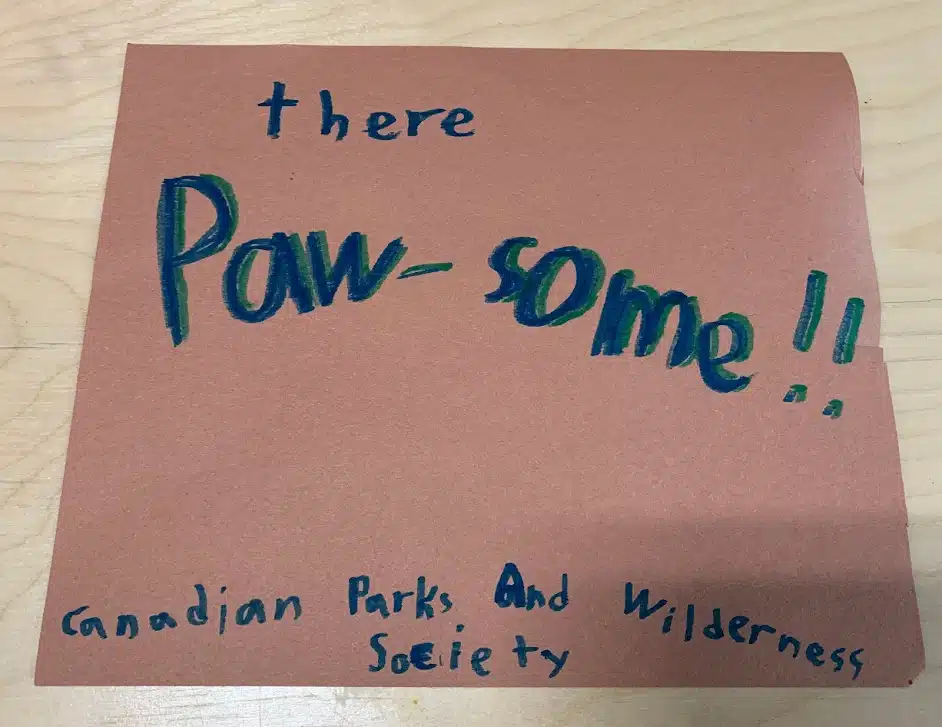 ---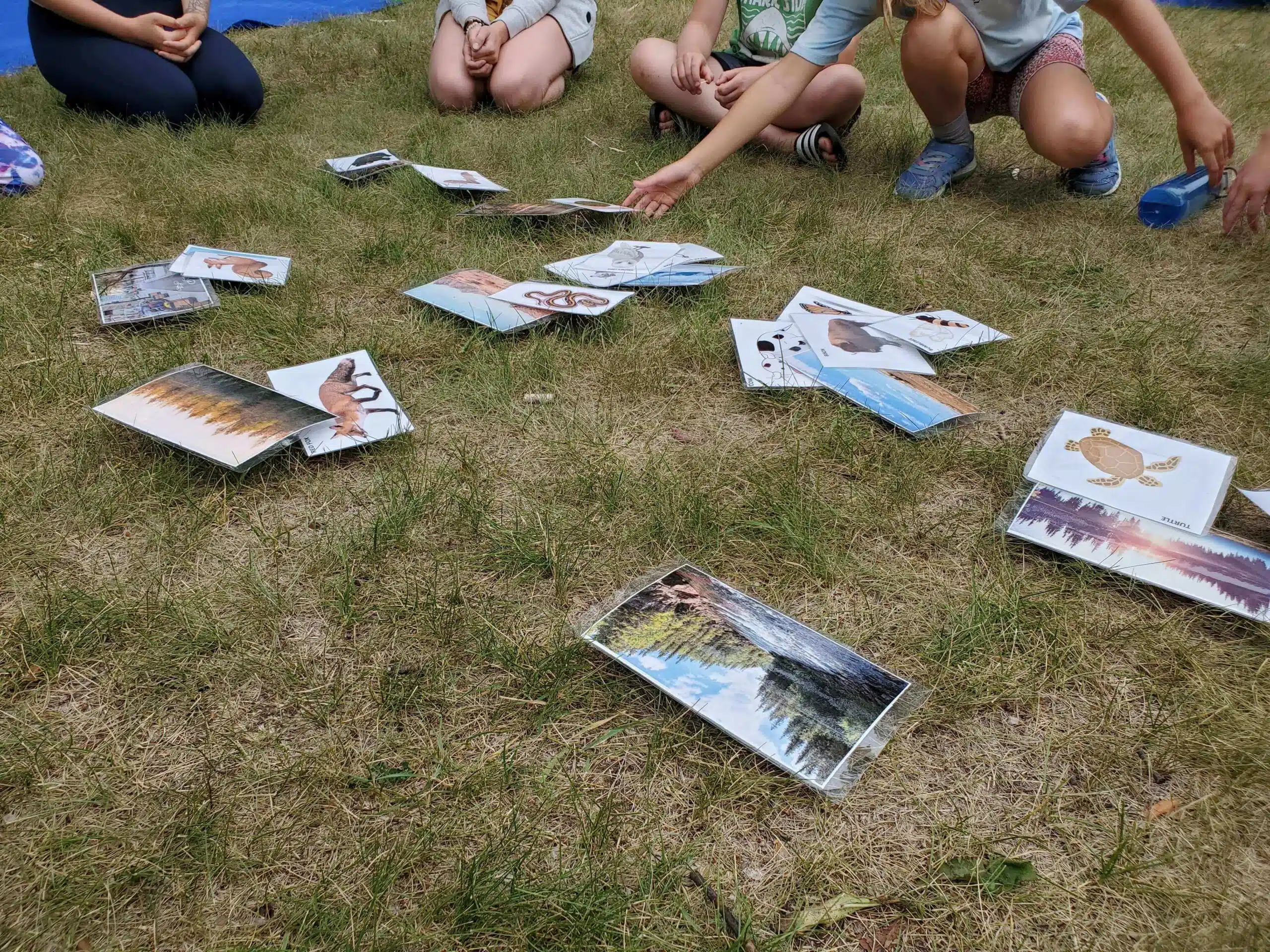 Summer 2021 offerings included scavenger hunts, nature mindfulness, and learning about Manitoba plants and animals. Watch this video to see how much fun everyone had!
---
CPAWS Manitoba takes the safety of all program participants seriously.
All CPAWS Manitoba staff members have cleared a criminal record and vulnerable sector background check with the Winnipeg Police Department.
CPAWS Manitoba staff members voluntarily disclose that they have been fully vaccinated against COVID-19. We adhere to all public health recommendations and guidelines.
CPAWS policy requires that at least one person leading programming which may involve children must be certified in first aid. This applies to staff or to volunteers.
---
---
How Does Spending Time Outdoors Improve Our Well-Being?
There is a

wide array of evidence

that shows spending time in nature improves mental and physical health, boosts immunity and reduces risk of disease.

Connecting with the natural world has also been shown to improve sleep and augment vitamin D levels. And it boosts endorphin levels and dopamine production, which promotes happiness.
Healthy forests, lakes and wetlands are also working to protect our physical health even when we're not out in nature. They clean our air, filter our water and act as a protective shield against the worsening impacts of climate change.
---