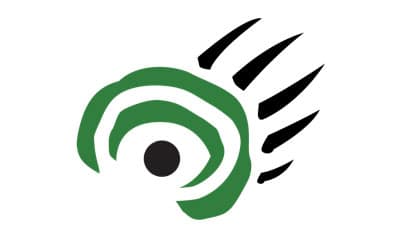 A plan to create Manitoba's third national park could be killed by opposition from Interlake communities.

Parks Canada and the Manitoba government had set a target date of last May for creation of a national park that would protect key areas in the Manitoba lowlands north and south of Grand Rapids.
Sturgeon Gill Point
by Roger Turenne
The region is known for its striking limestone cliffs and sandy peninsulas.
But Manitoba Conservation Minister Stan Struthers said last week that the response of mayors and chiefs in the region has been at best lukewarm and at worst outright refusal. Grand Rapids Chief Ovide Mercredi, former national chief of the Assembly of First Nations, is the most high-profile critic of the park.
"We're opposed to it and we have been all along," he said, noting that the Grand Rapids town council takes a similar stance.
The only Parks Canada employee in Manitoba assigned to the project recently left for a job in Alberta. The federal government is waiting for word on how Manitoba wants to proceed before deciding whether to replace her, said Doug Harvey, chief of new park proposals for Parks Canada.
"Whoever is assigned the file might as well retire," Mercredi said.
He does not believe assurances from Parks Canada that aboriginal rights to hunt, trap and fish inside park boundaries will be respected. And he wants to create jobs through logging, including inside the proposed park boundaries.
An economic impact study released last year predicted the northern Interlake would gain $34 million over the first 10 years after the Manitoba lowlands park opened, including about 125 part-time or seasonal jobs each year.
But Mercredi said developing tourism in the area does not depend on having a national park.
He said his people "don't want non-aboriginal people coming to their territory – managers from Parks Canada – beginning to tell them how to conduct their livelihood."
Mercredi said anyone who thought local communities were stalling on the park just to get a better deal from Manitoba Hydro on outstanding compensation issues was "dreaming."
Struthers said he and Premier Gary Doer have been clear from the beginning that they would not impose a national park over the objections of local communities, where unemployment is rampant.
After he wraps up meetings with local leaders, Struthers plans to meet with federal Environment Minister Stephane Dion to decide whether it is worth holding public meetings that have been postponed several times.
National Parks are supposed to belong to Canadians as a whole, but the general public has never had a chance to comment on the current Manitoba lowlands proposal.
Harvey said people are always welcome to write letters to Struthers or Dion to express their views.
The lowlands park was to be part of former prime minister Jean Chretien's legacy of 10 new parks in regions not yet represented in the national park system.
But Mercredi, who was no fan of Chretien when serving as national chief, said he's not interested in having Chretien's legacy in his backyard.