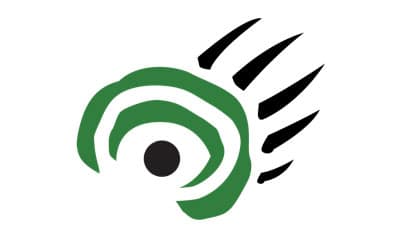 ST. MALO PROVINCIAL PARK—It's typically Manitoban.
There's a lake with great beaches, nicely forested campsites and cottages on the periphery—but don't tell anyone. Keep it to yourselves.
That fits St. Malo Provincial Park to a T, located just 45 minutes south of Winnipeg, off Highway 59.
"When you tell someone you're going here, they'll say, 'Where's that?' They've never heard of it," said Daryl Kosmynka, who, with partner Stephanie Swampy and their five children, has camped at St. Malo each summer for the past five years.
There is virtually no highway signage and certainly no billboard for St. Malo, just as for most provincial parks.
Even provincial maps barely register the park. There is a little green triangle to indicate campsites, and beside that the park's name in barely legible green lettering, but no blotted-out green space to signify a park.
And yet….
Located in the heart of the rural francophone community, St. Malo Provincial Park was given park status in 1962. It's anglophone twin is Birds Hill Provincial Park, created two years later in 1964.
The parks are very similar. Both are within easy access of Winnipeg. Both have artificial lakes. But while Birds Hill has a swimming hole fed by underground wells through an aeration system, the St. Malo lake is fed by the Rat River, which keeps circulating and replenishing the water.
Both parks also have the largest campgrounds in the province—St. Malo's is the largest—in similarly forested bays. They tend to alternate as to who gets the most campers in any given year. Last year, St. Malo was second, registering about 17,000 overnight stays.
"We are not that well-known. Definitely," said St. Malo park interpreter Fran Mulhall. She believes that's because it's one of the smallest provincial parks, and has no back country, although it does have trails and a tall grass prairie reserve.
"It's more a family-oriented park. That's definitely a group we try to attract and provide for," she said.
One strength is its two beaches. The lake was initially a reservoir to provide irrigation and potable water for the area. But by the time the former Prairie Farm Rehabilitation Administration built a spillway and dredged the reservoir, other developments made the reservoir unnecessary.
The reservoir is about two-and-a-half times larger than Birds Hill's lake. So sand was imported and the reservoir was made into a lake, and then a provincial park. "Our beaches are pretty much packed throughout the summer," Mulhall said.
The reservoir and Rat River are stocked with pickerel. Motor boats have been banned since the 1970s. "It's a lot more peaceful. You don't have to hear jet skis buzzing around," said David Hochman, a park employee.
"A lot of Americans come here, too, and quite a few are amazed. A lot of their campgrounds are wide open and flat," Hochman said.
The American traffic is significant. It's the first campground many visitors come across when travelling north from North Dakota or Minnesota.
St. Malo gets campers from all over southern Manitoba but the majority of overnighters are still from Winnipeg.
There are more than 300 cottages around the park and along the Rat River, said Leo Roch, president of Friends of St. Malo Provincial Park. The provincial park is used for cross-country skiing in winter, and the lake for ice fishing.
Saturday is Canada Parks Day with special events held at all federal and provincial parks. Events at St. Malo include a tree tour on Saturday, and "critter dipping" with buckets on Sunday.