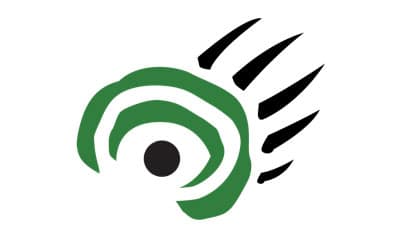 By Ron Thiessen, CPAWS Manitoba Executive Director
Traditional medicine man and teacher 'Morning Star' Garry Raven passed away on January 17, 2010.
I met him in 2001 when I visited his home in Hollow Water First Nation to discuss the potential of the Manigotagan River and surrounding area being protected in a provincial park. He welcomed me with open arms and I soon became impressed by Garry's vast knowledge and strong desire to protect the Boreal Forest from industrial developments.
Since our first meeting, the Manigotagan River park has been formed and I have spent many days chatting with Garry and attending inspiring gatherings at Ravens Creek Ti-pi Village – his home and teaching place.  Garry took many of his visitors on walks to locate traditional medicines and explain their uses. He also taught individuals and groups about Aboriginal spirituality and customs. Garry is known widely for his extreme high-temperature sweat lodges.
I fondly remember the times Garry took me up the Wanipigow River to capture and share its beauty through photography. I also have warm memories of the mornings we spent drinking coffee and discussing our perspectives on global and local issues.
I miss Garry dearly. His star burned out too soon. He was only 61 years old. My words here only scratch the surface of Garry's life and legacy. He will live on through the many people he enlightened and inspired. I consider myself lucky to be part of this group.