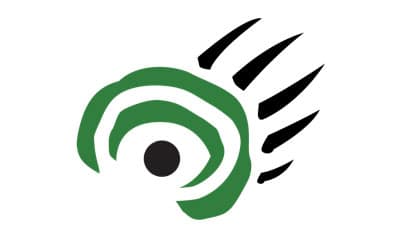 Fisher River Cree Nation, a community working with CPAWS to establish a Fisher Bay provincial park around the south basin of Lake Winnipeg, won a tourism award today for the Leigh Cochrane Memorial Visitors Centre. The Visitors Centre is proposed to serve as the hub for the candidate park.
At the Interlake Tourism Awards ceremony today, Wayne Copet of Travel Manitoba spoke highly of Fisher River's Visitors Centre. "Sometime in life, projects start as one thing and somewhere along the path they verve sharply," said Wayne. "This is the case for the Leigh Cochrane Memorial Visitors Centre that started as a project to teach some Fisher River Cree Nation residents how to build log cabins. Now it's a site for country music acts such as Charlie Major, Marty Stuart and Johnny Reid. When you have kids booking their acts for next year, you know you have a product that works."
The Leigh Cochrane Memorial Visitors Centre, run by Fisher River's Ochekwi-sipi Economic Development Corporation, received the Product Development award for a business or organization that developed or expanded a new or existing tourism product.