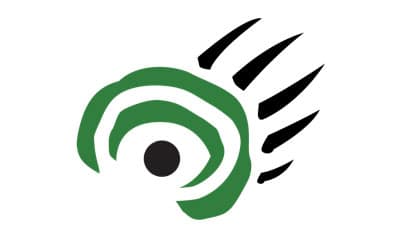 The Manitoba government's deadline to make a decision on the permanent protection of nine islands in Lake Winnipegosis is tomorrow, Wednesday December 14th. Grand, Pemmican and Goose Islands have been temporarily protected as park reserves since 2001 to conserve wildlife and ecosystems in the Manitoba Lowlands Natural Region. The temporary protection of the islands could be renewed for another 5 years or made permanent through the government's proposal to designate them as provincial parks. Alternatively, the islands could lose protected status altogether. As these park reserves are fully within Lake Winnipeg's watershed, the risks associated with industrial development on or around these islands have implications for the islands themselves and for our province's quests to restore our great lake and protect the viability of commercial fishing in the province.
Of greatest concern is Pemmican Island, about 3 km from the western shore of Lake Winnipegosis. It is just 0.22 km2, but provides habitat for multiple migratory bird species including nesting grounds for double-crested cormorants. A mine claim of roughly 2.3 km2 surrounds this small island with a number of exploration drill holes recorded both on the island itself and in the surrounding lake according to a map on the provincial mines branch website . The website also indicates exploratory drilling on Grand Island but no current claims to the resources.
'It is our understanding that exploration of the mine claim surrounding Pemmican points to moderate grade nickel and zinc ore on the island or below the surrounding lake bed. Mining operations carry inherent environmental risk including leaching of mine tailing contaminants, sediment contamination and disruption, and the immediate environmental footprint of the operation'' says Ron Thiessen, Executive Director of the Manitoba Chapter of the Canadian Parks & Wilderness Society.
Lake Winnipegosis is itself a significant ecological and economic resource for the region supporting both commercial (about 160 licenced fisherman in 2012 ) recreational fishing, tourism and by providing important ecological services. It is upstream from the western hemisphere's first (and one of very few) certified sustainable freshwater fisheries on Waterhen Lake . Its waters eventually flow into Lake Winnipeg.
CPAWS is concerned about a progression of mining activities on or around the islands and the potential impacts these could have to the immediate region, but also to the downstream environment.
'Our concerns over the environmental risks associated with mining activity are greater here because of the significance of the surrounding and downstream waters that stand to be impacted. Additionally, the added complexity of accessing minerals and storage and transport of mine products and waste removed from a small island or a lake bed are a concern we are flagging.'' said Thiessen.
CPAWS supports the province's proposal to establish these islands as provincial parks providing the necessary consultations with affected Indigenous communities are complete and they are supportive. If more work needs to be done, then we encourage the option of extending the protected park reserve status so the necessarily conversations can be had."

For more information, please contact Ron Thiessen at [email protected] or 204 794 4971.
Map republished from 2011 provincial proposal for renewal of park reserve status on Goose Islands, Grand Island and Pemmican Island park reserves.