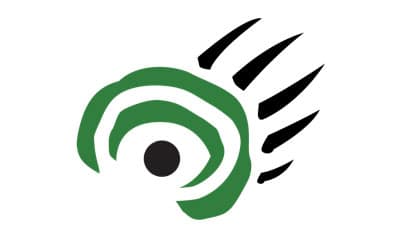 We often write about the challenges facing Canada – the lack of a credible plan to address climate change, the over reliance on tar sands to fuel our energy needs and economy, the snail's pace with which we work to protect endangered species and their habitat, including iconic wildlife like polar bears and caribou.
But Canada Day got us thinking about all we have to celebrate. Thanks in large part to the efforts of individual Canadians, First Nations, and environmental organizations, our municipal, provincial, and federal governments have made some great strides to protect Canada's natural heritage.
Just last month, the federal government and the Dehcho First Nation announced a plan to permanently protect more than 30,000 square kilometres of boreal wilderness in Nahanni National Park Reserve in the Northwest Territories. That's an area the size of Vancouver Island!
The announcement came on the heels of a new law introduced in Ontario that legally commits the government to protect at least half of the province's northern boreal forest, as well as a promise by Quebec premier Jean Charest to do the same in that province. Canada's boreal forest is globally significant, even though most Canadians know less about its majesty and plight than about other conservation battlegrounds, such as the Amazon or Indonesia's tropical rainforests.
Misunderstood as a foreboding landscape of black flies, bogs, and "rocks and trees and trees and rocks and water" (to quote comedy group the Arrogant Worms), the boreal's ecological values leave one awestruck. This is a forest that spans the nation, like a great green cloak, from Newfoundland to the Yukon. It is larger than all of the other great forests of the planet, including the Congo Basin, the Amazon, and the Russian Taiga.
The boreal stores more freshwater in its wetlands and lakes and more carbon in its trees, soil, and peatlands than anywhere on Earth. It supports three billion migratory songbirds, the world's largest herds of caribou, millions of waterfowl and shorebirds, and abundant populations of large predatory animals, including wolves, grizzly bears, polar bears wolverines, and lynx. And it is home to hundreds of First Nations communities that depend upon the region's ecosystems for their livelihoods and rich culture.
The boreal isn't the only place we've seen good news lately. The federal government has also made some moves to protect aquatic wildlife in our oceans, lakes, and rivers.
Last month, it issued a recovery strategy for the endangered North Atlantic right whale, which included identifying the 80-tonne mammal's critical habitat – the habitat it needs to survive. Under Canada's Species at Risk Act, the identification of the whale's habitat triggers protection.
The government is also working to protect critical habitat for killer whales off the B.C. coast, though it took a lawsuit by the David Suzuki Foundation and other organizations to convince the government to act. We're cautiously optimistic that the whales may finally get the legal protection they need to survive.
Different levels of government in Canada have protected or committed to protect hundreds of thousands of hectares of forests, tundra, rare grasslands, lakes, rivers, and other terrestrial, freshwater, and ocean ecosystems. This is cause for celebration on this 142nd anniversary of Confederation.
But in the midst of the monumental landscapes that will forever be wild, one story that really inspires us is that of Canada's most unusual new park. This year the city of Guelph established the world's first pollinator sanctuary on a former landfill site on the edge of town. Heaps of rotting garbage within a sarcophagus of soil and clay are being restored with native vegetation to create much needed urban habitat for perhaps the hardest-working species on the planet: insect pollinators. Many of these critters are declining throughout Canada as a result of sprawl, pesticides, global warming, and intensive agricultural activities.
Canadians have always celebrated the spectacular natural bounty that makes ours one of the most beautiful and prosperous nations on Earth – from oceans and coastlines to mountains and foothills to prairies and grasslands. Conserving our land and waters is a gift to the planet, though much more needs to be done to protect the richness of wildlife and wilderness with which we are blessed, especially in our oceans, as less than .5 per cent of Canada's vast marine realm has legal protected status. If we continue to work together, we can ensure that we and our children and grandchildren will have much to celebrate long into the future.
–
David Suzuki is a scientist, broadcaster, author and chair of the David Suzuki Foundation (www.davidsuzuki.org). Faisal Moola is the director of science at the foundation. This column is distributed by The Canadian Press.