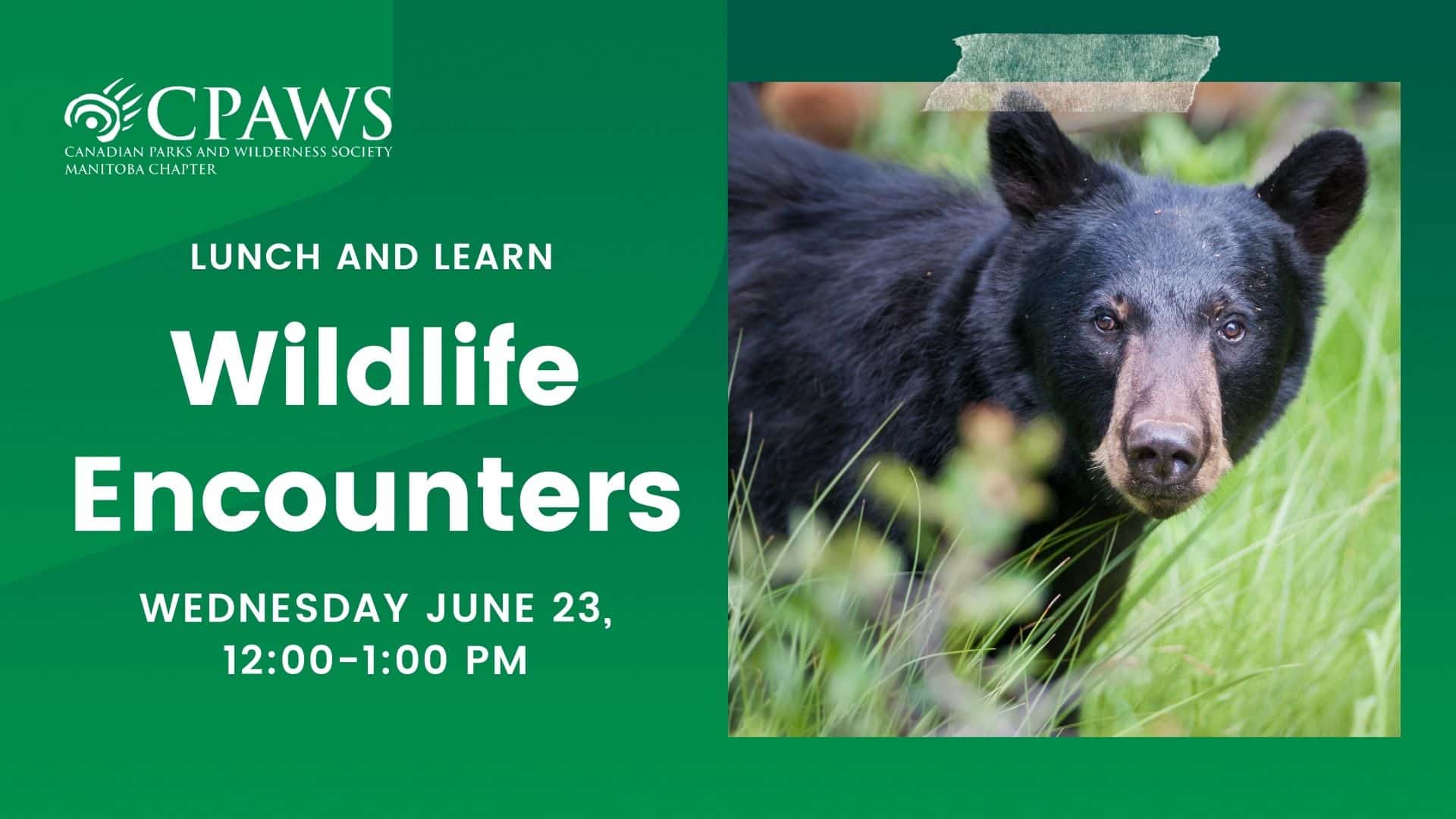 Wildlife Encounters: How to Safely Share Nature
Manitobans coexist with an abundance of wildlife. As we head into hiking and camping season, it's especially important to be aware of black bears and other large wildlife whose environments we are exploring.
In this CPAWS Manitoba webinar, Janine Wilmot, Human-Wildlife Conflict Biologist with the Province of Manitoba, discusses where and why people find themselves in potentially dangerous encounters with wildlife, actions to take to reduce your own risk of a conflict and how to respond appropriately when interacting with large wildlife.
About the Speaker

Janine Wilmot has been a Human-Wildlife Conflict Biologist with the Province of Manitoba for about 10 years. She helps deliver Manitoba's Wildlife Smart program, which promotes the coexistence of people and wildlife in Manitoba.
Lunch and Learns
Nature has been here for us during the pandemic.
CPAWS Manitoba wants to maintain this positive connection to nature by providing a space for Manitobans to connect online from the safety of our homes and be inspired by nature in our backyards and beyond.
Join CPAWS Manitoba for weekly lunch and learn presentations from experts across the province who will share their knowledge and passion and bring new nature-inspired activities into our lives.
This program is possible thanks to the generous support of The Winnipeg Foundation and the Conservation Trust, a Manitoba Climate and Green Plan Initiative delivered by the Manitoba Habitat Heritage Corporation.