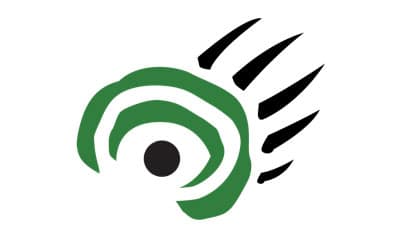 For Immediate Release
June 15, 2017
The Manitoba government has announced the creation of two new provincial parks. Goose and Grand Islands provincial parks together are made up of eight islands on Lake Winnipegosis, which were nominated for protection in 2001 by local First Nations based on cultural and wildlife values. The islands have been under interim protection as park reserves since that time.
"It's a great day for Manitoba, as these new provincial parks will conserve these spectacular islands for future generations of people and wildlife" said Ron Thiessen, Executive Director of the Manitoba Chapter of the Canadian Parks and Wilderness Society (CPAWS).
CPAWS was pleased to work with Indigenous communities, the Manitoba government, the Wilderness Committee and Manitoba citizens at large to achieve these new provincial parks." Sapotaweyak Cree Nation and Pine Creek First Nation were key in leading the way to permanent protection for Goose and Grand Islands.
"Indigenous people have an ancestral connection with the islands and Lake Winnipegosis as they have used them for thousands of years. Blessed with lush wetlands and mixed forests, the islands are important breeding grounds for a number of water bird species as well as valuable habitat for moose, fox, and numerous songbirds" Thiessen stated.
Lake Winnipegosis is a significant ecological and economic resource for the region. It supports commercial fishing (about 160 licensed fishermen in 2012), recreational angling, and tourism while providing important ecological services. Mineral exploration has occurred in the region including on other islands in the lake and in the lakebed itself. Runoff from Grand and Goose Islands drain into Lake Winnipegosis and eventually flow into Lake Winnipeg. Protecting these islands from developments will help to ensure they can continue to support the communities of people and wildlife that rely on the health of these lakes.
In today's news release from the province, Minister of Sustainable Development, Cathy Cox noted that ''protected areas are the most effective and economical way to protect wildlife populations, maintain natural cycles and safeguard pristine areas.''
Under the auspices of the United Nations convention on Biological Diversity, the past federal Conservative government committed Canada to protecting 17% of public lands and inland waters by 2020. Through continued work by the provincial Protected Areas Initiative and collaboration with Indigenous governments on lands planning, Manitoba has a great opportunity to establish itself as a leader in the effort to reach this target.
See the provincial release at https://news.gov.mb.ca/news/index.html?item=41595&posted=2017-06-15
For further questions and interviews, contact Ron Thiessen at:
204-794-4971
[email protected]
-30-