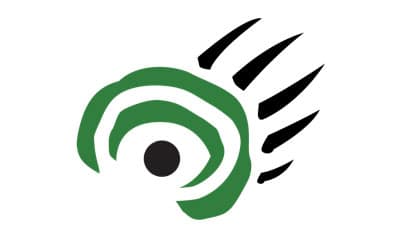 In partnership with the Canadian Canoe Foundation, Paddle Manitoba and Northern Soul Wilderness Adventures , CPAWS Manitoba worked to provide an incredible wilderness experience for 7 enthusiastic youth participants. From July 9th-15th, these intrepid individuals learned, laughed, sweat through a one of Manitoba's most pristine river canoe routes. 70 km through both Nopiming and Manigotagan River Provincial Parks, the group navigated a shifting landscape of dense moist Poplar and Elderberry, dry upland Jack Pine stands, endless stretches of wetland teeming with life and dozens of rapids and waterfalls. Focussed on educating participants on the outstanding ecological significance of the Manigotagan River, the watershed, and the entire East Side of Lake Winnipeg, they were given a first-hand understanding of this region and the need to protect it.
Toward the end of their trip, CPAWS representatives Adam Wright and Josh Pearlman paddled their way upriver to meet the group and talk with them about the significance that the East Side of Lake Winnipeg holds as the heart of the largest intact region of boreal forest in the country. The East Side is also a lifeline for our beleaguered Lake Winnipeg, supplying pure, uncontaminated inputs that help mitigate the impacts of severe nutrient contamination flowing in from the West and South.
Although relatively short, our morning paddle upstream offered a taste of what the group had experienced over the past week as we encountered bald eagles, grey tree frogs and countless beaver lodges. Nearing our meeting point we could hear the rumble of a waterfall where we waited for the group to arrive. They pulled up right on time and although we helped carry their bags, these kids had mastered the art of the solo portage so needed no help with the canoes. Throughout our presentation and an afternoon on the river, it was clear how valuable the experience of that week had been for these young people. Likewise, it was incredibly valuable for us to have the opportunity to share with them. Thank you again to everyone who participated!
Participants leaving the last portage of their week long canoe trip on the Manigotagan River
A Grey Tree Frog pretending to be a leaf on the banks of the Manigotagan River