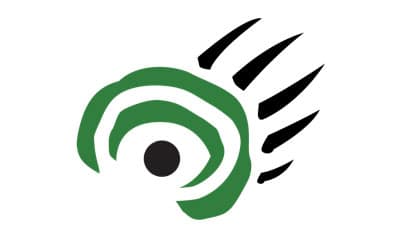 Manitobans booked campground reservations in record numbers this year with thousands of reservations made through the Manitoba Parks Reservation Service website this morning, Conservation and Water Stewardship Minister Gord Mackintosh announced today.
"Our reservation system is again showing its worth, connecting Manitobans with the wide range of quality camping opportunities in the province," Mackintosh said. "The Parks Reservation Service opened this morning at 7:30 a.m. and by halfway through the day more than 12,570 reservations were completed, surpassing the 11,929 made by the same time last year."
A total of 64,268 campsites were booked through the made-in-Manitoba reservation system last season.
The minister also announced the department will begin reviewing ways to make the reservation system more convenient and accessible for Manitoba families. The review will include input from Parks Reservation Service users.
"We want to provide families the best opportunities to enjoy the beauty of Manitoba's provincial parks and campgrounds," said Mackintosh. "We have some of the most affordable camping rates in the country and we want to make it as easy as possible for families to take advantage of them."
Most campgrounds will open May 11. Northern campgrounds and, weather permitting, those along the lakes will open May 18, except Iskwasum Landing, which is slated to open May 25.
The May long weekend will be liquor free in all provincial parks and some liquor-free campsites will be available all season in designated spots at Grand Beach and Bird's Hill provincial parks. The sites are:
* bays 5 and 6 at Grand Beach; and
* Oriole and Grackle bays at Birds Hill.
New and planned improvements to Manitoba parks include:
* the newly opened campground at Winnipeg Beach,
* a lake-improvement project at Birds Hill and boardwalk expansion at Grand Beach,
* design of a campground expansion for Paint Lake,
* construction of new yurts at Childs Lake,
* construction set to begin on a new park centre building with an observation tower at Duff Roblin,
* improved water and waste-water facilities in several parks,
* new washroom and shower facilities in a number of parks, and
* improvements to trails in several parks.
A number of provincial parks, including Spruce Woods, were affected by flooding last year. Complete damage assessments of the parks are expected in coming months.
"We've been making good progress restoring campsites in a number of flood-affected parks," said Mackintosh. "Campsites will be available in the Spruce Woods Kitche Manitou upper campground and the beach at Spruce Woods will also be open. Trail access to the Spirit Sands and Epinette Creek areas is available and access to the campground off PTH 5 is being restored."
Reservations and more details on opening dates and campground rules are available at www.manitobaparks.com or 1-888-482-2267 (toll-free).
– 30 –
Manitoba News Release