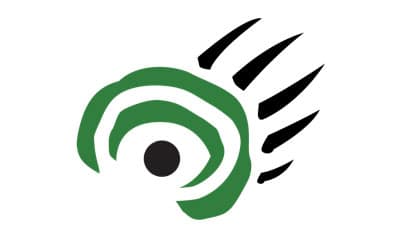 Republished from the Winnipeg Free Press print edition May 24, 2012 A4
Riding Mountain National Park will no longer maintain trails, rink
Federal budget cuts have claimed Manitoba's largest network of cross-country ski trails, as Riding Mountain National Park will no longer maintain its 218-kilometre winter trail system.
Manitoba's only road-accessible national park will stop grooming ski trails, operating a skating rink, maintaining a skating trail or keeping the backcountry Cairns Cabin open during the winter as part of service cuts that also include limited visitor-safety services during the off-season and reduced visitor-centre hours during the spring and fall shoulder seasons.
The reduction in winter services is part of a philosophical change at Parks Canada, whose annual budget was cut by $29.2 million at the end of April.
"One of Parks Canada's decisions was to align the season, hours of operation and personal service (offered) at national parks and national historic sites to better reflect patterns of visitation," Riding Mountain National Park superintendent Robert Sheldon wrote in a letter to stakeholders earlier this month.
"When visitation is at its highest during the peak season of operation, staffing will be at its highest levels and facilities will be fully operational. During shoulder season and off-season, however, resources will be aligned to better reflect the number of visitors."
In an interview on Wednesday, Sheldon said the new direction is for parks across Canada and not limited to Riding Mountain.
"It's a question of where we're choosing to put our resources," he said, adding there will be no changes to Riding Mountain's capital budget or any of its plans to partner with volunteer organizations to maintain trails or develop new ones.
The reduced visitor-centre hours will not go into effect until the fall shoulder season, which runs from Labour Day to Thanksgiving, Sheldon said.
The centre will be open five days a week during that period, instead of seven, as in previous years.
The visitor centre will close as usual during the winter of 2012-2013, when the most noticeable change in park services will be the end of winter trail maintenance in a park known for its vast network of trails.
Ungroomed ski trails may remain open, but the park will not maintain Cairns Cabin, a destination for skiers who access it via the 26.4-kilometre Ochre River trail.
Last winter, Riding Mountain groomed 142.1 kilometres of cross-country ski trails as well as a 10.9-kilometre skate/ski trail. It also listed 51.8 kilometres of ungroomed wilderness ski trails and 13.2 kilometres of snowshoe trails.
At least three hotels in the park townsite of Wasagaming and the town of Onanole, south of the park, have operated year-round, partly to cater to the winter-recreation traffic.
The cuts to winter services will hurt the hotels as well as the economy of the area, as most of the employees facing job losses or reduced hours live in the Onanole area, said Craig Atkinson, reeve of the Rural Municipality of Park, which is just south of the park.
"It certainly is not going to help us, I can guarantee that," Atkinson said Wednesday. "The biggest hit will be the Elkhorn Resort."
The new manager of Elkhorn Resort, the largest hotel in the Onanole-Wasagaming area, declined to comment, noting he has only been on the job for a few weeks.
Parks Canada celebrated its 100th anniversary in 2011. Along with the departmental budget cut this year, approximately 1,600 Parks Canada employees have been notified they may lose their jobs in the drive to eliminate 638 positions.
Not-so-happy trails
LAST winter, Riding Mountain National Park offered 218 kilometres of recreational trails, including 153 km maintained by parks staff. Winter-trail maintenance has been eliminated due to federal budget cuts.
Here's how the former trail network broke down:
Groomed cross-country ski trails: 142.1 km
Untracked wilderness ski trails: 51.8 km
Snowshoe trails, unpacked: 13.2 km
Skate-ski trail, packed: 10.9 km
source: Riding Mountain National Park
Republished from the Winnipeg Free Press print edition May 24, 2012 A4