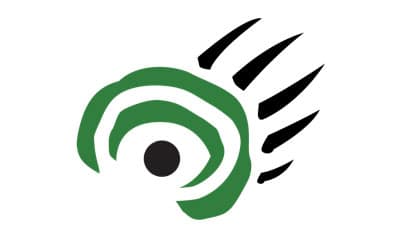 MLA's first shot at retirement didn't work out as planned
Bill Blaikie is calling it quits.
Really.
The 60-year-old career politician said Monday he won't run as the NDP candidate for Elmwood in the Oct. 4 provincial election.
"It was just time," Blaikie said. "I still have lots of interest in political life, but that's not the only life to lead."
Blaikie said he doesn't know what he'll do outside politics, although it's possible he could return as an adjunct professor of theology at the University of Winnipeg. Blaikie is an ordained United Church of Canada minister.
"I just want to have time to reflect on what I'm going to do with the rest of my life," he said.
Blaikie's announcement he's stepping down doesn't come as a shock to many, as there were rumours percolating he didn't have the zeal for the day-to-day machinations of provincial politics.
However, as late as last week he told the Free Press he was running.
He is the second high-profile NDP MLA to step down in a week; last Monday, Finance Minister Rosann Wowchuk said she won't run again because of health reasons.
Blaikie's bowing out now opens the door for another old name to once again try to return to political life in the provincial legislature, but Jim Maloway was noncommittal when asked that question Monday.
"It's a bit of a surprise," Maloway said of Blaikie's retirement. "It's all news to me. It's the first I've heard of it. I'm going to contemplate the situation."
Who will run is Shaneen Robinson, who ran as the NDP's candidate in Elmwood-East Kildonan in the last municipal election but lost to Thomas Steen. Robinson is the daughter of Aboriginal and Northern Affairs Minister Eric Robinson.
"I didn't expect an opportunity like this to come up so soon," she said Monday. "I think I can really shake things up."
Blaikie and Maloway have been prominent political figures in Elmwood for more than two decades, trading each other's seats.
Maloway was the MLA for Elmwood for 22 years before he stepped down to run in the 2008 federal election, getting elected in Blaikie's former seat of Elmwood-Transcona, which Blaikie had held for 30 years before his first stint at retirement. Maloway lost the seat in the May 2 federal election to Conservative candidate Lawrence Toet.
Blaikie was sweet-talked by former premier Gary Doer into running in Maloway's empty Elmwood seat in a March 2009 byelection, which Blaikie won handily. The following August, Doer retired to become Canada's ambassador to the United States.
"Certainly, I didn't expect Gary to leave," Blaikie said.
Blaikie was appointed conservation minister that November by Premier Greg Selinger, but at times appeared disinterested in the portfolio. In his last official announcement as minister, he approved the creation of Manitoba's newest provincial park, Fisher Bay, on the west shore of Lake Winnipeg.
Blaikie said retirement has been on his mind for several months.
"It was time to leave the House of Commons," he said. "I didn't know how much more zest for political life I had in me, so I took up the provincial challenge."
He added his wife, Brenda, is pleased with his decision.
"I promised her at one point I'd do this, I did it and then undid it."
He also said his daughter, Rebecca, won't run for the NDP nomination in Elmwood. Rebecca Blaikie was the NDP candidate in Winnipeg North in the federal election and lost by 44 votes to Liberal MP Kevin Lamoureux.
A nomination date has not been set.
Republished from the Winnipeg Free Press print edition July 12, 2011 A3