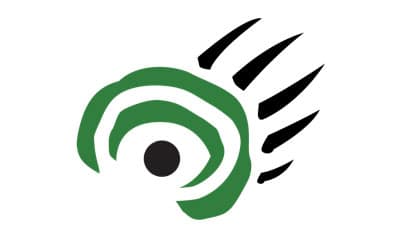 Dry forests might not yield enough berries
By: Bartley Kives
Winnipeg Free Press

If anything good can result from the bizarre case of the St. Malo man who captured and fed a black bear cub, it's Manitobans are already thinking about the species during what may very well be a bad year for human-bear encounters.
The dry spring is bad news for black bears. Because the forests may yield few berries, the bears may venture near populated areas in search of food. (RICK BOWMER / THE ASSOCIATED PRESS ARCHIVES)
The unusually low snowfall this past winter and the early arrival of spring mean southern Manitoba is very dry at a time when the forest floor is usually moist.
For starters, this means there's a tremendous potential for an awful forest-fire season. And given Manitoba Conservation and Water Stewardship's policy regarding forest-fire management, you can practically bank on another summer when you will not be allowed to hike, bike, paddle or otherwise visit the backcountry in many regions of the province.
But forestry officials and canoeists aren't the only people who ought to be praying for rain. If dry conditions continue, anyone living in and around black-bear country can expect more encounters with hungry animals seeking alternate sources of food.
"This place is a tinderbox waiting to go up. And I automatically think if it's going to be dry, there's a potential for the failure of the berry crop," said Barry Verbiwski, the problem wildlife manager for Manitoba Conservation's wildlife and ecosystems protection branch.
Black bears sit on top of the boreal forest food chain, but the vast majority of their diet is made up of vegetation. Calorie-rich berries are a key component of this diet.
So when there are no berries, officials expect a spike in reports about problem black bears visiting cottage country, campgrounds, farms and towns on the edge of wild or wooded areas.
As omnivores, bears will eat pretty much anything and everything that's easy and seemingly safe for them to access. That can mean garbage bags stored carelessly on cottage porches, improperly sealed bins full of feed corn on a farm plot or hummingbird feeders, the latter among the dumbest decorations you can place on your property.
Even regular bird feeders full of seed can and will attract bears, said Verbiwski, who is urging Manitobans to take all the usual precautions this summer.
This is not meant to be alarmist, as there's always a threat of a bear encounter in a province with an estimated 33,000 black bears — one for every 36 Manitobans.
But the increased likelihood of a bad bear season means backcountry campers who've never taken bear safety seriously ought to refresh their skills.
The following bear safety tips are compiled from Manitoba Conservation and bear-awareness organizations that all have the same objective — reducing human-bear contact as much as possible:
1. Keep a clean camp. After you eat, clean up every dish, utensil and all unused food and store it all in an airtight container or metal bear-box, along with toothpaste, soap and other toiletries. Practice hanging your food from a rope suspended between two trees. Toss out dishwater far from your tent. Never keep anything smelly in your tent, other than yourself.
2. Don't travel with dogs. Yes, pets can be fun on canoe trips. But dogs can frighten, attract or irritate black bears, which may not be able to distinguish household canines from the wolves they instinctively fear.
3. Be aware of your surroundings. Never surprise a bear. Trail-running with headphones is idiotic in bear country. So is cycling on a wooded trail at night. And if you're hiking by yourself, even during the day, talk to yourself out loud to make your presence known.
4. Leave bears alone. If you see a bear, don't approach it. If it doesn't see you, back away slowly. If it sees you, let the bear know you're a human being by talking to it calmly while still backing away. Obviously, never feed a bear under any circumstance. And never attempt to "rescue" a bear cub — its mother is likely nearby.
5. Do not run or try to climb. Run away and the bear might instinctively run after you. Climb a tree and you will lose that race. Just walk away.
6. Turn the other cheek to a charge. If a black bear charges at you, it's likely engaging in defensive behaviour in an attempt to scare you away. Stand your ground, then slowly back away. Make sure the bear has an escape route, too — don't block its path!
7. Fight back from a predatory attack. In the extremely unlikely event a black bear actually tries to kill you, do not play dead. That move is for grizzlies. Make noise and fight back, aiming for the eyes or nose. Chances are, you won't need to remember these words in order to act.
Republished from the Winnipeg Free Press print edition April 7, 2012 A27