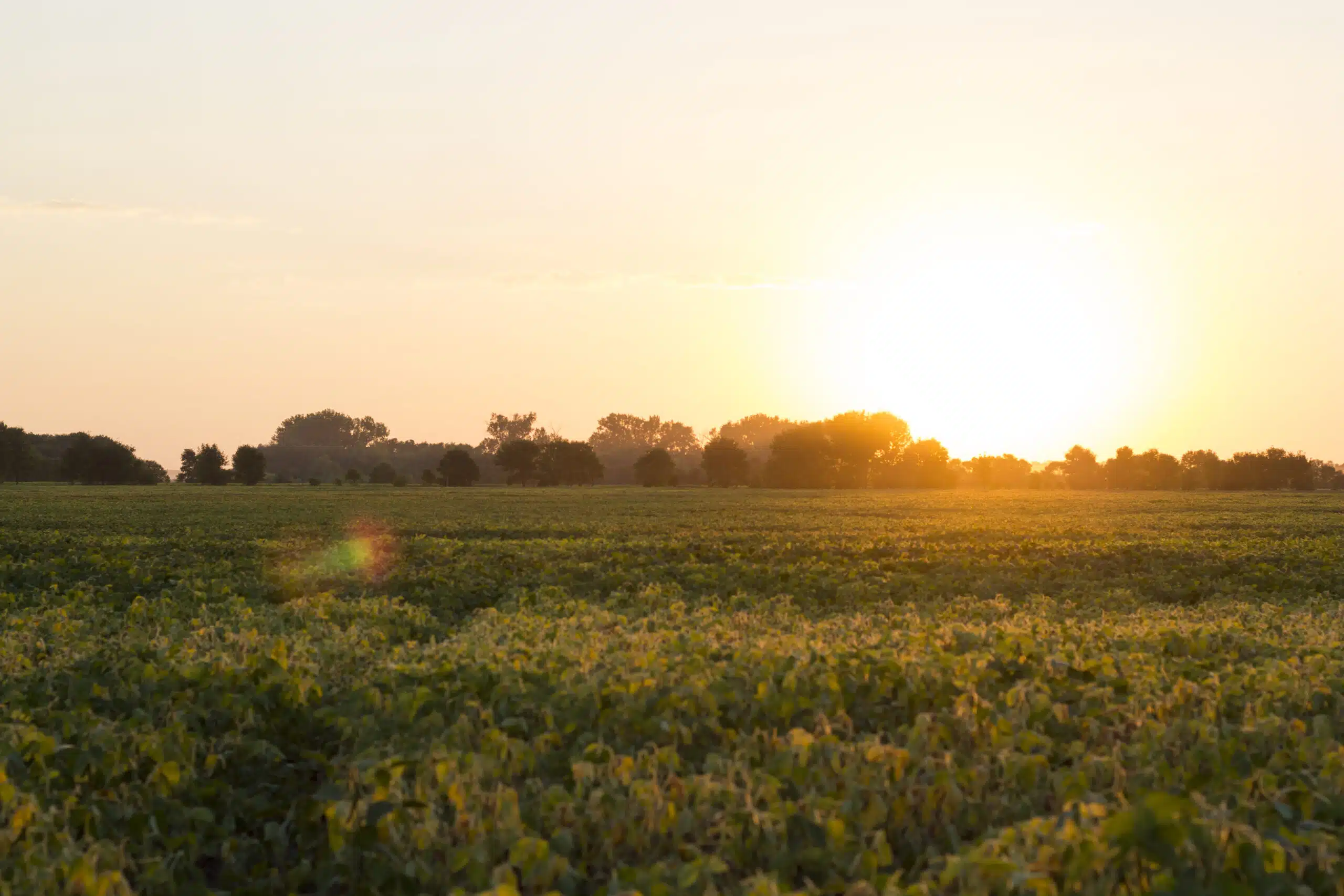 BY RON THIESSEN, EXECUTIVE DIRECTOR OF CPAWS MANITOBA
It's easy to feel despair when faced with the greatest global loss of species since the demise of the dinosaurs.
Hope remains that the same creatures who caused this mass extinction — humans — can work together to save one million species of animals and plants that are at risk of disappearing forever.
I am in Montreal for the UN's COP15 Conference on Biological Diversity. We are hopeful that world leaders will sign off on an ambitious plan to set humanity on a path to a sustainable relationship with nature in the coming days. It's the culmination of years of work by government representatives, UN officials, Indigenous peoples and advocacy groups like CPAWS. It's incredibly inspiring to see so many dedicated conservationists working together to protect nature.
I've been working to protect nature for more than 30 years now. I am more hopeful than I've ever been that the world — and Manitoba — is ready to do the hard work needed to reverse an absolutely devastating loss of wildlife and wild spaces.
Here are 23 other reasons why we should be hopeful about nature in 2023.
Big Picture
1. The federal government has committed to protecting 25 percent of our lands and waters by 2025 and 30 percent by 2030. It is investing billions to support conservation efforts across the country.

2. Manitoba has a remarkable opportunity to contribute to the solution. CPAWS Manitoba is working on campaigns that can help expand protected areas in our province from the current 11 percent to more than 25 percent of our lands and waters.

3. Indigenous peoples are leading the way: 52 of the 62 conservation initiatives funded by the federal government's Target 1 Challenge are Indigenous-led. CPAWS Manitoba is honoured to be partnering with two of those initiatives in Manitoba: the Seal River Watershed Indigenous Protected Area Initiative and the Fisher River Cree Nation Conservation Areas Initiative.
4. Manitobans recognize the value of Indigenous-led conservation. Three out of four Manitobans support creating Indigenous Protected Areas to conserve forests, wildlife, water and other special places, according to a Probe Research poll conducted for the Seal River Watershed Alliance.

5. Manitobans want to dramatically expand protected areas in the province. When asked how much of Manitoba's lands and waters should be protected, 43 per cent of respondents said they would like to see Manitoba's protected areas nearly triple to 30 per cent of the province. A further 41 percent of Manitobans said they want to go even further and protect half of the province's lands and waters, the Probe Research poll found.

6. Canada can hit its target to protect 30 percent of lands and waters by 2030 if the provinces and territories work with Indigenous partners to formally protect ongoing conservation initiatives like the Seal River Watershed in northern Manitoba, according to a CPAWS roadmap report released in June 2022.
7. More than 100 countries have formally committed to protect at least 30 percent of the planet's land and ocean by 2030 since the UN's High Ambition Coalition for Nature and People was launched in January 2021.
CPAWS Manitoba's Feel-Good Moments of the Year
8. That day where that thing you've been working on since 2019 finally happens… We brought 3,206 signed postcards supporting the Seal River Watershed Alliance to the Legislature in October for a meeting with three cabinet ministers.
9. We also brought a spreadsheet listing 6,513 people who sent emails to the Premier and other relevant ministers supporting the Seal River Watershed Alliance campaign. Along with heatmaps showing the geographic distribution of supporters by postal code.
10. Around 400 people joined us in Birds Hill for a Halloween hike in October. Nothing beats happy kids in costumes playing games in the woods to lift the spirits (pun intended.)
11. After a long and lonely pandemic, it was wonderful to finally be able to talk to people in person again! We were overwhelmed by the response our hardworking outreach staff received this summer at 94 festivals, farmers markets and Nature Club events across southern Manitoba. We've collected 12,485 signed postcards since June supporting campaigns to protect the Seal River Watershed, southeastern Interlake, Hudson Bay and polar bear habitat.


12. It's been affirming to see our list of supporters grow so sharply – nearly 10,000 Manitobans subscribe to our action alerts and monthly Nature News, up from about 7,500 people a year ago. A further 5,000 people subscribe to our weekly event listings.
13. We've always valued getting kids involved in conservation. The pandemic inspired us to launch an outdoor learning program to help kids recover from the stress of school closures by connecting to nature and to help educators get their students outside. We connected 5,282 children and students to nature in 2022 through 245 workshops and activities at Manitoba schools and daycares.
14. Okay, so it's clear we really like kids. Another highlight of our year was visiting Greenway school, where a grade 3/4 classroom spent weeks learning about polar bears and climate change, writing letters to the government and designing posters for a rally at the zoo where they chanted "We like ice, so just be nice – save the polar bears!" Read about their work – and polar bear jokes – in this blog.
15. We were equally inspired by the ambitious young people who volunteered to give back to their communities and learn about environmental stewardship through the Canadian Wilderness Stewardship Program. Participant Cheyenne Sveinson has brought that commitment and enthusiasm to the CPAWS Manitoba Environmental After School Program, where she is helping kids learn about nature in their school yards.
More Good News
16. People connected with nature thanks to the pandemic. And it looks like those connections have remained strong even as pandemic restrictions eased. More than 5,500 people registered for our group hikes, paddle nights, webinars and other Nature Club events in 2022.
17. Spruce Woods Provincial Park became Manitoba's first dark-sky preserve in August 2022, joining 26 other sites across the country which are protected from light pollution and host astronomy programs.
The view from Steele's Ferry Outlook in Manitoba's Spruce Woods Provincial Park.
18. Manitoba's government is investing $10 million to build new trails and enhance our existing network of 1,700 kilometres of active transportation trails throughout the province. New projects announced in August include better signage in Winnipeg's Assiniboine Forest and new trails and enhancement in Squirrel Hills Trail Park near Minnedosa.

19. Patagonia's founder and his family are donating the company to a trust fund aimed at fighting climate change. This came a few years after the founder of North Face's widow helped establish five national parks in Chile's Patagonia.

20. Winnipeg will be getting 70,000 new trees by the end of 2026 thanks to a $7.3 million grant from the federal government's Two Billion Tree Program. Approximately 29 million trees from over 150 different species were planted at over 500 sites across Canada in 2021. The program aims to reach two billion trees by 2030.

21. A rare bird not seen since 1882 was spotted in Papua New Guinea. "After a month of searching, seeing those first photos of the pheasant-pigeon felt like finding a unicorn," said John C. Mittermeier, director of the lost birds program at American Bird Conservancy and co-leader of the expedition. "It is the kind of moment you dream about your entire life as a conservationist and birdwatcher."

22. Three levels of government committed to reducing the amount of harmful phosphorus in Lake Winnipeg by investing $552 million dollars in improved pollution control at Winnipeg's sewage treatment centre.

23. Doctors in Manitoba can now prescribe free national park passes thanks to a new program that recognizes the many health benefits of spending time in nature.

–Thanks in part to the National Audubon Society for making this blog possible. CPAWS greatly appreciates its support of our boreal conservation efforts in Manitoba–