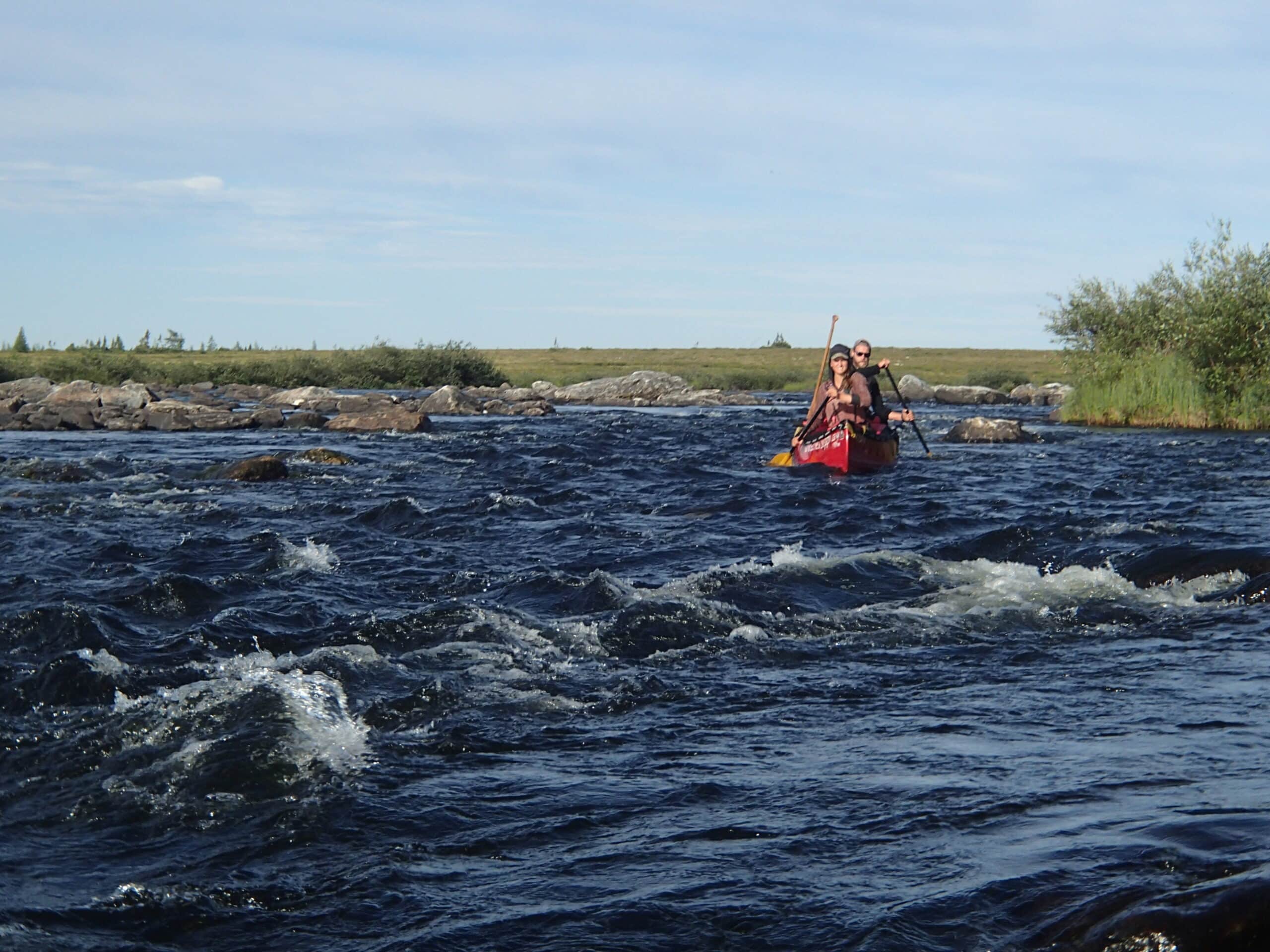 BY RON THIESSEN, EXECUTIVE DIRECTOR OF CPAWS MANITOBA

This opinion piece was originally published by the Winnipeg Free Press on May 23, 2023.
Manitoba has a golden opportunity to show true leadership for the future of people and wildlife by committing to the global target of conserving 30 percent of earth's lands and waters by 2030.

That commitment was signed by 196 countries – including Canada – last December in Montreal at the United Nations Conference on Biological Diversity.
Canada cannot reach the 30 percent target without support from the provinces and territories, which have crown jurisdiction over lands and natural resources. British Columbia and Quebec have already committed to the 30 percent target for their respective provinces. Our provincial government needs to step up and commit to delivering an action plan that will protect 30 percent of Manitoba's lands and water by 2030.
The Government of Canada will be focused on getting 30×30 commitments from the environment ministers of provinces and territories at a meeting in Ottawa on May 25th and 26th.
Premier Heather Stefanson's government can leave those meetings a leader – or it can watch other provinces reap the gains of safeguarding the future by protecting nature.
The immediate gain is the support of voters, who tell pollsters again and again that they want to protect our lands and waters for future generations of people and wildlife.
The long-term gains are immeasurable.
Nature Protects Our Health and Our Economy
Nature provides every Manitoban with priceless services that are crucial to our health and underpin the stability of our economy.
Forests and wetlands clean the air we breathe and filter the water we drink. This natural infrastructure also protects our farms, homes and businesses from flooding. And it helps protect us from the impacts of climate change by absorbing greenhouse gases from the air.
Plummeting animal and plant populations – from bees to birch trees – cost the world $4 trillion to 20 trillion per year in lost natural services like crop pollination, water purification, flood protection, and carbon sequestration between 1997 and 2011, a report from the Organisation for Economic Co-operation and Development (OECD) found.
Conservation doesn't just protect our food and water supplies. It also drives economic growth.
Protecting 30 per cent of the world's lands and waters would "support around 30 million jobs and $500 billion of GDP in ecotourism and sustainable fishing," with benefits outweighing the costs by a 5:1 ratio, a report from McKinsey & Company found.
Protecting Nature Should Be Everyone's Priority
The science is clear. It transcends partisanship. We must come together on 30 percent protection by 2030.
That is why we are asking all of Manitoba's political parties to put nature in their
platforms for the upcoming provincial election.
Scientists have issued repeated warnings that nature is in a state of crisis, threatened by habitat loss, pollution, unchecked development, and climate change. The solution to this crisis is neither some other government's problem, nor some other electorate's issue.
All Manitobans must demand that the next provincial government deliver on an action plan to protect 30 percent of our lands and waters by 2030.
Premier Stefanson has an opportunity to demonstrate leadership by making that commitment long before the writ drops on the October 3, 2023 election.
Her government can take a leading role in Ottawa next week and show we have the vision and foresight to commit to 30 per cent protection by 2030.
Premier Stefanson's government has so far earned a poor grade when it comes to conservation.
Manitoba has established a mere 404 square kilometres of new protected areas since 2015. The difference amounts to a rounding error: total protected areas in Manitoba increased from 10.9 per cent in 2015 to 11.0 per cent today.
CPAWS does commend the province for a $110 million investment in park infrastructure announced last Thursday, along with investments such as the Conservation Trust which funds external conservation initiatives.
We Can Get to 30% by 2030 if We Act Quickly
We can get to 30 per cent protected by 2030 if we act quickly and decisively. A lot of the work is already well underway.
The Manitoba government has identified Areas of Special Interest for conservation, many of which were proposed over 20 years ago. There are 120 of these areas remaining, which total nearly 74,000 square kilometres (11.4 percent of Manitoba).
There are at least eight Indigenous-led conservation initiatives in Manitoba which collectively aim to protect tens of thousands of square kilometres. Securing these lands for nature, culture, and community-driven economic growth is a key piece in advancing reconciliation.
We appreciate the Manitoba government's support of some of these initiatives. Manitoba stood with the Seal River Watershed Alliance at the UN conference in Montreal to announce a joint feasibility study for protecting up to 8 percent of the province: a whopping 50,000 square kilometres.
We now need a formal commitment to protecting 30 per cent by 2030 – along with an actionable plan to achieve it – to ensure Manitoba can continue to reap the many economic, health and social benefits of nature.

Ron Thiessen is the Executive Director of the Manitoba chapter of the Canadian Parks and Wilderness Society. He has helped create 23 parks and protected areas in our province.