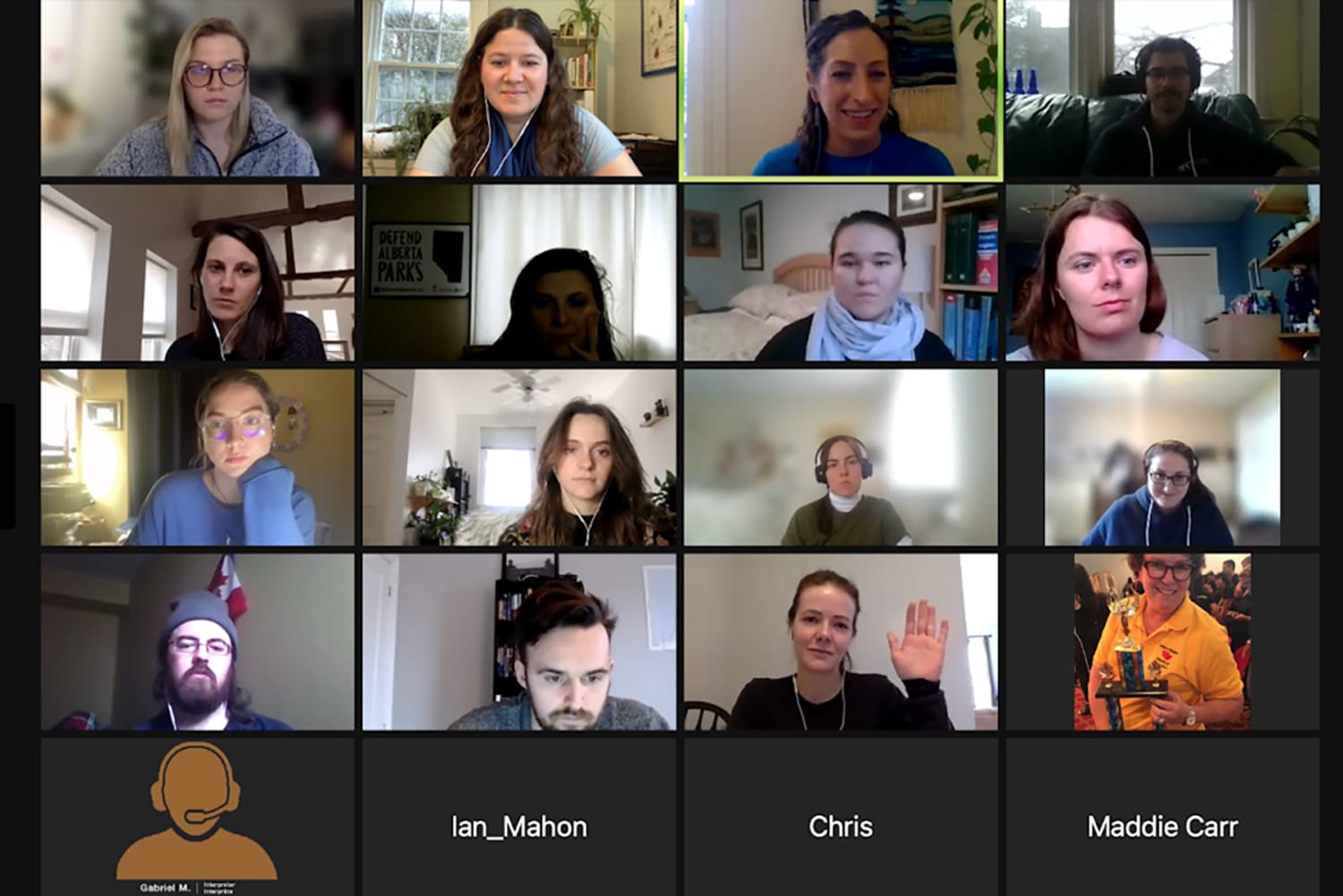 BY RILEY CHERVINSKI, COMMUNICATIONS AND EVENTS COORDINATOR, OCEAN PROGRAM OF CPAWS MANITOBA
Indigenous youth from Manitoba First Nations attended an online conference with youth from across the country to learn more about environmental stewardship.
The 2020-21 Canadian Wilderness Stewardship Program (CWSP) Nature Summit was held virtually over the weekend of March 27-28, 2021.
The three-day conference, typically held in person in Ottawa, focuses on developing skills in civic engagement, conservation, leadership and advocacy with youth from across Canada sharing their experiences and developing friendships. You can read more about the 2019 Ottawa conference here.
This year's summit was attended by 30 youth from each of the four participating CPAWS chapters — Southern Alberta, Manitoba, Ottawa Valley and New Brunswick.
Sandra Schwartz, CPAWS National Executive Director, opened the summit followed by an engaging Q&A session with the young filmmakers of In the Footsteps of Our Ancestors, an inspiring documentary that follows the journey of 11 brave hikers on the Canol Heritage Trail. The filmmakers, one of whom is a CWSP alumni, offered stories and insight into the making of the film.
Participants also attended one of two learning sessions. Conservation Advocacy and Campaigning examined the campaign-planning process, while Career Development demonstrated how to write a standout resume and cover letter and how to elevate your interviewing skills.
The day closed out with an informal social hour where participants bonded through virtual games hosted by the regional coordinators.
Sunday's programming began with Participant Sharing Sessions, where CWSP participants presented their community service projects to small groups of youth participants from across Canada. They shared images, posters, PowerPoint presentations, videos and speeches of the community service work they were inspired to undertake over the past year.
The summit closed out with a roundtable discussion with participants sharing program feedback and how they'll use their skills developed to help make a difference in the world.