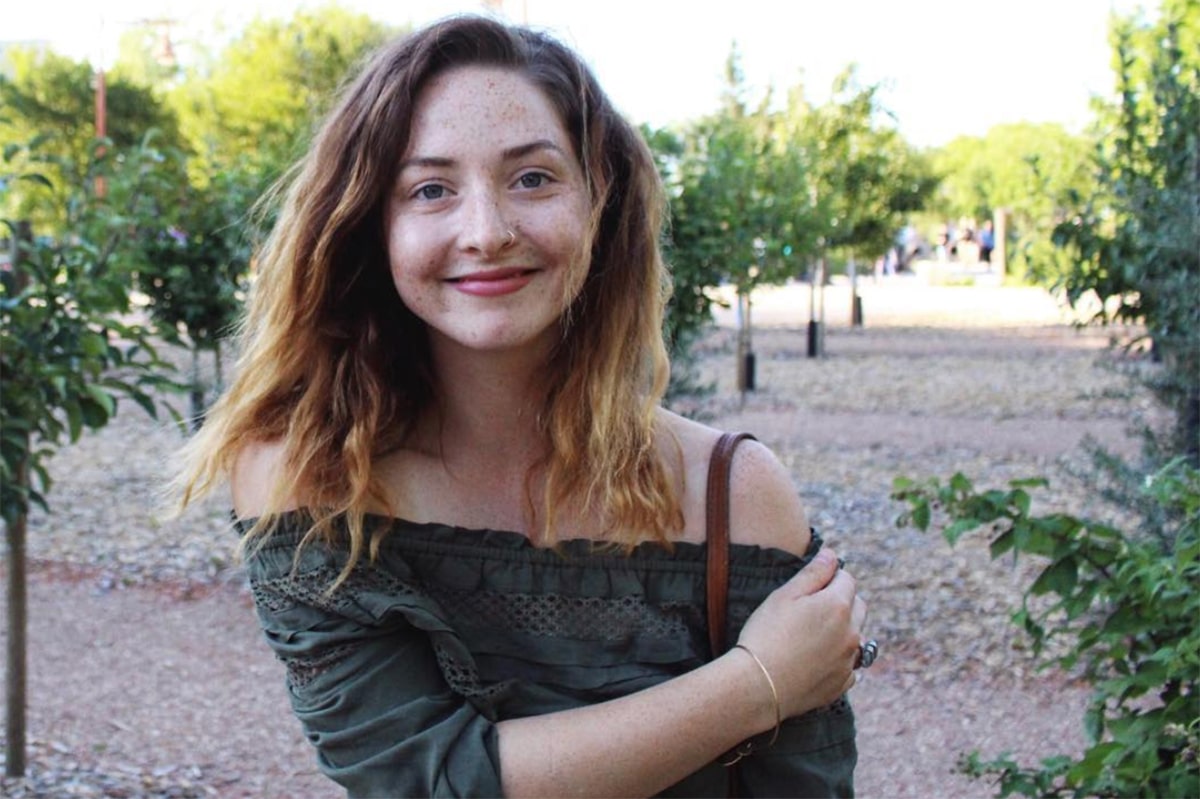 Introducing the Team at CPAWS Manitoba
A sparkling curiosity about conservation drives Riley Chervinski to dream of ways to live a more sustainable life and help people find practical ways to take action to protect our wild spaces.
Riley works on the Western Hudson Bay campaign, organizes and hosts weekly Lunch and Learn webinars and assists with other outreach events as Communications and Events Coordinator with CPAWS Manitoba.
Prior to joining CPAWS in February 2021, Riley worked in several travel media, hospitality and tourism marketing positions at organizations, including The Forks and Tourism Winnipeg. Her writing has appeared in the Globe and Mail, Flare magazine, Narcity, CBC Manitoba and on many blogs.
Q+A with Communications and Events Coordinator Riley Chervinski
Read on to find out what inspires Riley to be an advocate for nature and to learn some of her top spots to check out in Manitoba!
What Is Your Main Role with CPAWS Manitoba?
As Communications and Events Coordinator of the Ocean Program, I work to advance CPAWS Manitoba's Western Hudson Bay campaign. The region is especially vulnerable to the effects of climate change and industrial activities, as it's the world's most southern arctic and subarctic ecosystem.
Western Hudson Bay is home to some of the largest concentrations of beluga whales and polar bears in the world, as well as more than 40 Inuit and First Nation communities and a large tourism industry in Churchill. To protect species at risk, support tourism and secure Indigenous culture, the area needs to be established as a National Marine Conservation Area (NMCA). That is the goal of our campaign.
I also work alongside the CPAWS National ocean team, whose mission is to protect at least 30% of Canada's ocean by 2030 through the establishment of effective, well-managed marine protected areas, Indigenous protected and conserved areas and other conservation tools.
I am a part of the committee helping to plan IMPAC5, the 5th International Marine Protected Areas Congress. The global forum, being held in Vancouver in June 2022, will bring together ocean conservation professionals and high-level officials to inform, inspire and act on marine protected areas.
What Do You Hope to Achieve with Your Work?
I hope to bring awareness to the need for Western Hudson Bay's protection as a conservation area. The federal government acknowledged the importance of the site in 2017 when it prioritized it as a candidate area for a potential NMCA, but since then the process has been stalled.
I aim to clearly communicate the amount of incredible scientific work and research being done in the area to the public, encouraging them to get involved in advocating for its protection.
How Does the Speaker Series Fit into Your Role?
While my role with CPAWS is focused on the Western Hudson Bay campaign, I also help out with planning events and outreach opportunities. I jumped at the chance to host the Speaker Series. Even if this wasn't part of my job, I would attend each week! I love getting the chance to learn from and connect with nature lovers from across Manitoba.
If you want to stay up to date on upcoming webinars, subscribe to our weekly event newsletter. You'll get an email from me once a week giving you a heads up on all CPAWS Manitoba events.
What Inspires You to Protect and Be an Advocate for Nature?
While my educational background is in arts, I have always been inspired by the scientific community and its innovative ideas (like seaweed farming, which I recently did a deep dive on).
I believe we can all be doing a better job of protecting nature. I have faith in the many creative solutions already out there and the work being done to find new ways to restore the health of our planet. Seeing results from these ideas, like the 22 parks and protected areas that CPAWS Manitoba has helped establish in the province, further inspires my advocacy for the environment.
What's One Manitoba Nature Experience that Stands Out to You?
In my previous job as a travel media coordinator, I planned trips to Winnipeg for international journalists, influencers and other media. Sometimes their itineraries would include a few days in Churchill, and I would usually see them upon returning to Winnipeg.
The look of sheer awe and wonder on each of their faces after visiting northern Manitoba is something I'll never forget. These are folks from countries as far away as Australia, the United Kingdom, Germany and all across the United States — places with their own incredible landscapes and scenery. But here they are, grinning with excitement after seeing a polar bear in the wild or gazing up at the dancing northern lights.
It's made me appreciate all that our province has to offer that much more — and to fight to protect it!
Fast Facts
My Exploring Buddy: I recently bought my cat a backpack so we've been testing that out on walks and hikes. He seems ambivalent.
Favourite Outdoor Activities: I really enjoy playing pickleball, as well as anything in the water — swimming, canoeing and fishing. And a mid-hike cribbage break is always a good idea (unless I get skunked).
Favourite Vacation Spot in Manitoba: Floating down the Pinawa Channel in a tube is a relaxing way to spend a day — and it feels like a real vacation! But please always remember to take your trash, cans and belongings home with you.
Favourite Provincial Park: Nopiming Provincial Park (specifically Flanders Lake) — I visited for the first time a few years ago, and now it's my favourite spot for swimming, canoeing and blueberry picking.
Favourite Book about Nature: I can't pick a favourite, but I'm currently reading Under a White Sky by Elizabeth Kolbert about humanity's transformative impact on the environment. The author travels the globe to report on environmental issues caused by humanity and what we're doing now to try to fix them.
Favourite Nature Documentary: Enric Sala's TED Talk on protecting the high seas by creating a giant marine reserve that covers two-thirds of the world's ocean.