By Kaitlin Vitt, Digital Marketing and Outreach Coordinator
This past summer, campsites quickly filled up in Manitoba as people found ways to escape the pandemic. Camping of any kind can give you a breather from the stresses of life, and backcountry camping in particular might just be the reset you need.
Some camping spots in Manitoba require reservations ahead of time (you can book online starting in early April), while others are on a first-come, first-served basis, so with a bit of planning this winter, you can make sure you're one of the first to get the best spots next summer!
Sam Anthony and Tristan Schneider love Manitoba's backcountry so much they founded a paddling expedition company, Twin River Travel.
They shared their favourites with a crowd of nearly 60 people on the rooftop of the EcoCentre as part of a CPAWS In the City Speaker Series (watch the full event on Vimeo: Best Backcountry Trips Presentation and Best Backcountry Trips Q and A).
Whether you're ready for your first camping trip or want a more challenging adventure, here are some of the best backcountry trips in Manitoba!
Trips for the First-Time Camper
Just because you haven't been camping before doesn't mean you can't start now!
While it isn't exactly considered a backcountry destination, Birds Hill Provincial Park is a great option for beginner campers. Only a 20-minute drive from downtown Winnipeg, Birds Hill has plenty of hiking, biking and trail running trails where you'll be surrounded by trees and plants native to Manitoba. If you're up for it, throw some panniers on your bike and ride out to the park from Winnipeg.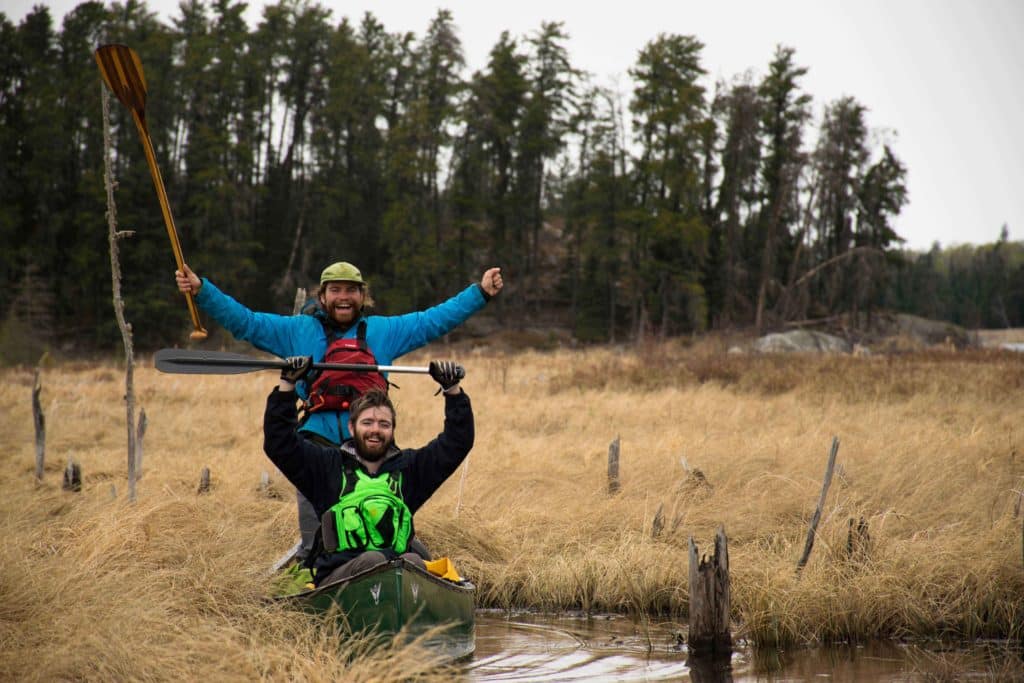 Beginner to Moderate Level Camping Trips
These destinations are suitable if you have a bit of camping experience, even if it hasn't been necessarily backcountry camping. You can drive in and drive out to the start of the trail — no floatplane required.
The Seagrim Lake Chain in Nopiming Provincial Park is an ideal trip for backcountry camping beginners. The portages are short, the lakes are small, and the campsites are well established — sites even have a picnic table and a backcountry toilet. Seagrim is also known to be a calving area for woodland caribou. Nopiming is an Anishinaabe word that can be translated to "entrance to the wilderness," and if you visit anywhere in the park, you'll quickly see how perfect of a description that is.
After any backcountry trip, whether it's your first or 40th, you'll likely find yourself dreaming of your next adventure — something bigger, something more challenging. Once you're a bit more comfortable with your backcountry skills, a fantastic mid-level trip is Bird River in Nopiming Provincial Park. The days of paddling are longer than to Seagrim but still manageable for those new to canoeing but ready for more of a challenge.
Other notable recommendations from the Twin River Travel team are Caddy Lake in Whiteshell Provincial Park (though it can get quite busy) and the Experimental Lakes Area (ELA). Only head out to the ELA if you are more experienced since portages and campsites are not well marked.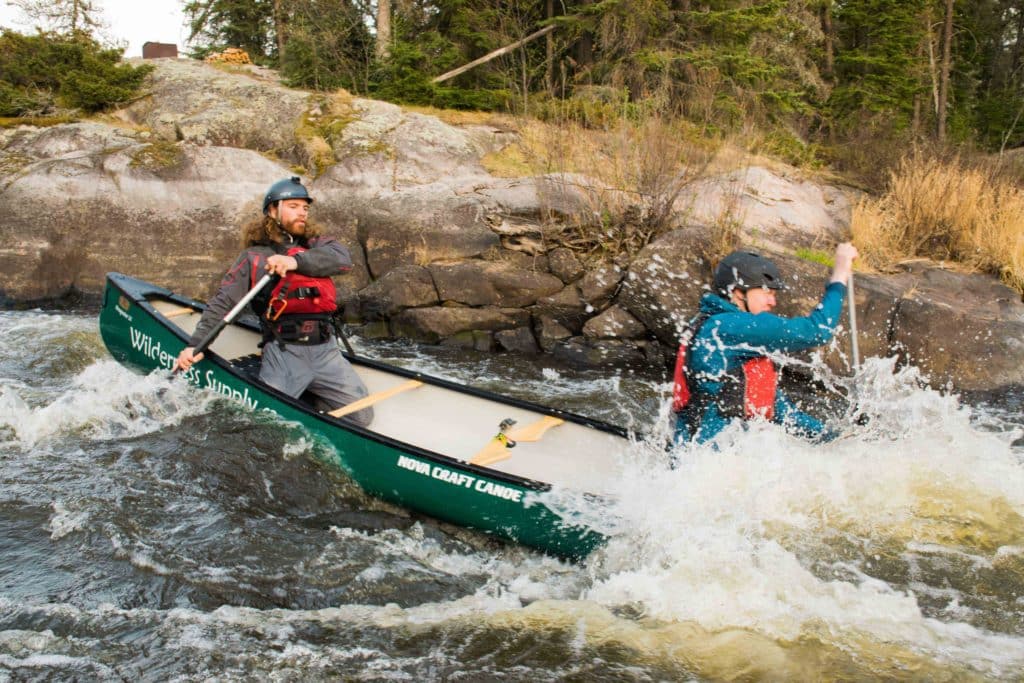 Backcountry Trips for the Experienced Camper and Paddler
When you're feeling more comfortable with your paddling and backcountry camping skills, try one of these trips.
The Manigotagan River is one of the best white water rivers in Canada. The river flows from Nopiming Provincial Park through Manigotagan River Provincial Park, which CPAWS helped to establish in 2004. Manigotagan River has class I, II and III rapids, but there is a portage at every rapid, so you don't have to run the rapids if you're not comfortable doing so.
For a totally remote trip, try the Bloodvein River, which flows from Caribou Provincial Park in Ontario to Atikaki Provincial Park in Manitoba. There are a number of ways to access the river, but to do the full length of the river, which takes about two weeks, drive to Bisett in Manitoba where you can then fly to Artery Lake. While the river is challenging, with class I to IV rapids, the scenery and wildlife is well worth it.
A bucket list trip for many, the Seal River in northern Manitoba is one of the most challenging rivers to paddle in Canada but is one of the most pristine areas in the country. Ending in Hudson Bay, paddlers travel through class I to IV rapids, passing through forests, wetlands and tundra, perhaps spotting harbour seals, beluga whales and polar bears along the way.
"We've heard stories of people who couldn't stop for a couple hours because polar bears were wandering down the shore beside them," Tristan said. "That's a fun addition to a canoe trip that most people wouldn't necessarily think about."
Four First Nations, the Inuit and CPAWS are working together to protect the Seal River Watershed as an Indigenous Protected Area so that it remains untouched from industrial activity. The watershed, home to at least 23 species at risk, makes up eight per cent of Manitoba, and 0.5 per cent of Canada, so protecting it would help the country reach its goal of conserving 25 per cent of our lands and fresh waters by 2025. You can help us preserve this national treasure by writing a letter to the federal government.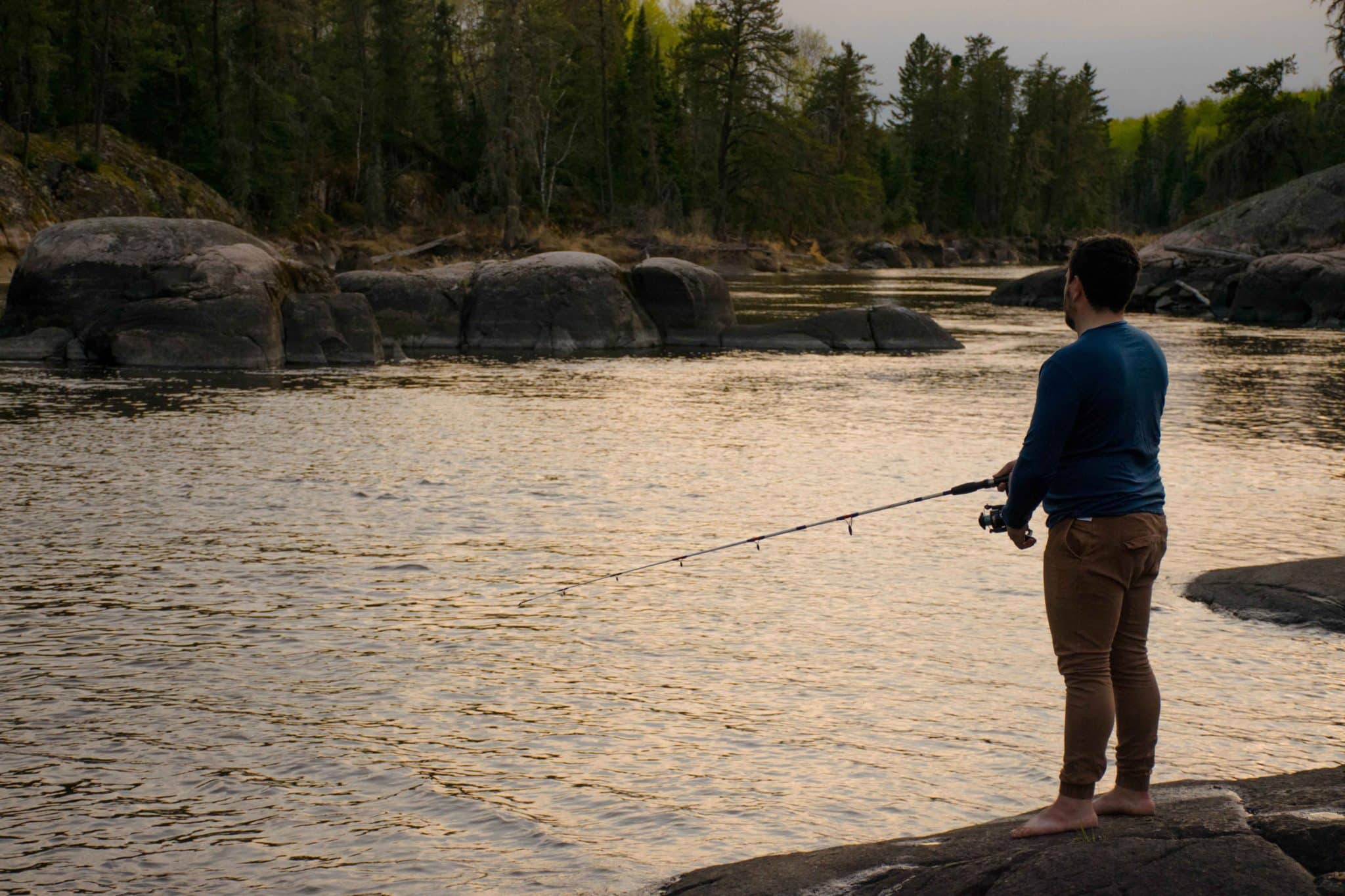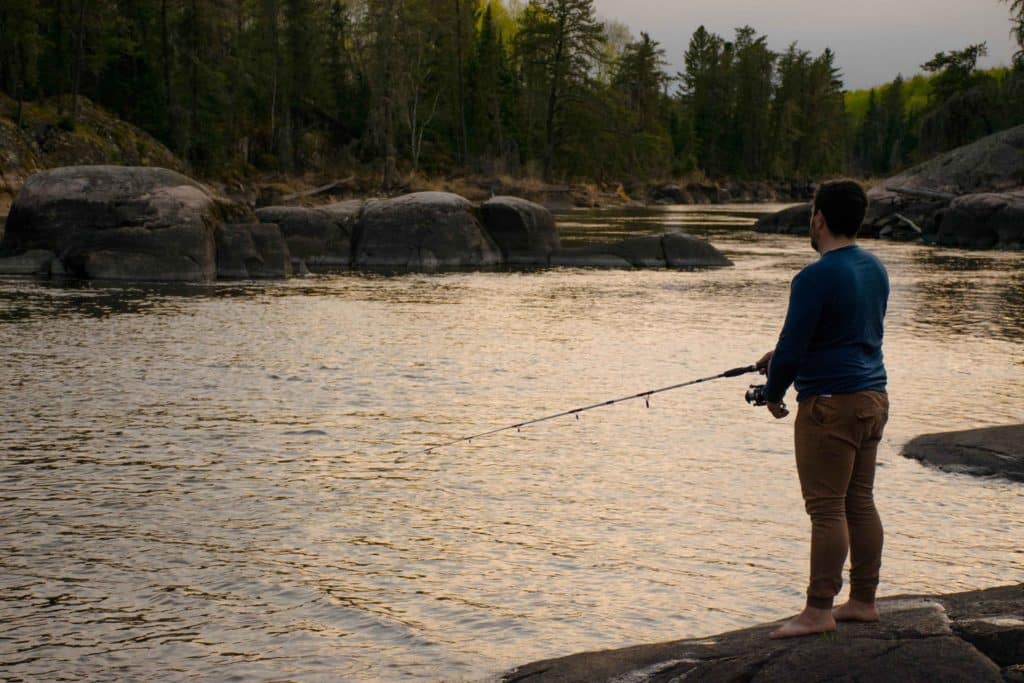 Exploring the backcountry camping spots in Manitoba lets you see our province in a new way. For detailed guides on canoe routes in the province, visit the Canadian Canoe Routes website. You can also contact Twin River Travel about the team's upcoming all-inclusive canoe trips. When you book a trip with them, you only have to pack your own clothes and personal items — they'll do everything else.