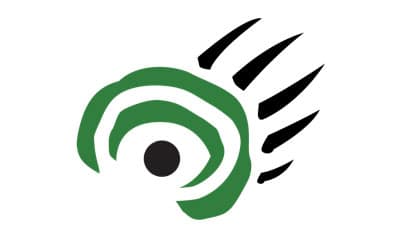 A Winnipeg forest activist has won North America's top environmental prize for youth.
Robin Bryan, 21, is among the six recipients of the 2009 Brower Youth Award for his effort to protect nearly one million acres of boreal forest in Manitoba from industrial logging.
A student at the University of Winnipeg, Bryan has fought for years to put an end to industrial logging activity within the boundaries of provincial parks in Manitoba.
A news release from the California-based Earth Island Institute, which hosts the Brower Youth Awards, notes that while attending classes full time, Bryan organized rallies, spoke with elected officials, delivered classroom presentations about the issue, raised funds, and organized volunteers.
Originally from the hamlet of Prawda, about 95 kilometres southeast of Winnipeg, Bryan's home community is close to the world's largest single-land storehouse of carbon and most abundant source of fresh water — the boreal forest of the East Shore Wilderness Area in Manitoba and Ontario.
As a young activist canvassing with the Wilderness Committee — Canada's largest membership-based, citizen-funded wilderness protection group — Bryan said he began to realize how much is at stake, locally and globally, if the ecology of the province isn't protected in large sections."I also began to realize just how unregulated and destructive industrial logging and mining have been in Manitoba," he said.
"If I didn't begin to dream big, act fast, and lead by example, I felt that I would have to sit back and watch a historic opportunity to stand up for public lands and protect the second-largest wild area in the biosphere pass me by."
In 2008, Bryan was rewarded for his efforts when the provincial government announced in its legislative throne speech that it was banning logging in four of the five parks that had logging operations.
Bryan is now campaigning for the protection of the East Shore Wilderness Area, encompassing more than 250,000 square kilometres of Ontario and Manitoba.
Bryan will join five other environmental leaders under the age of 23 in receiving the Brower Youth Award and a $3,000 US cash prize for their achievements, while being recognized at a gala celebration in San Francisco on Oct. 20.
The six winners were chosen from more than 125 applicants whose work ranged from food justice to deforestation, global warming to pollution, according to Earth Island Institute.
The winners were chosen by 13 judges who are leaders in business, journalism and the nonprofit sector, including Josh Dorfman of The Sundance Channel's Lazy Environmentalist, Judith Helfand, director of the global warming film, Everything's Cool, and Philippe Cousteau, CEO of EarthEcho International and grandson of Jacques Cousteau.