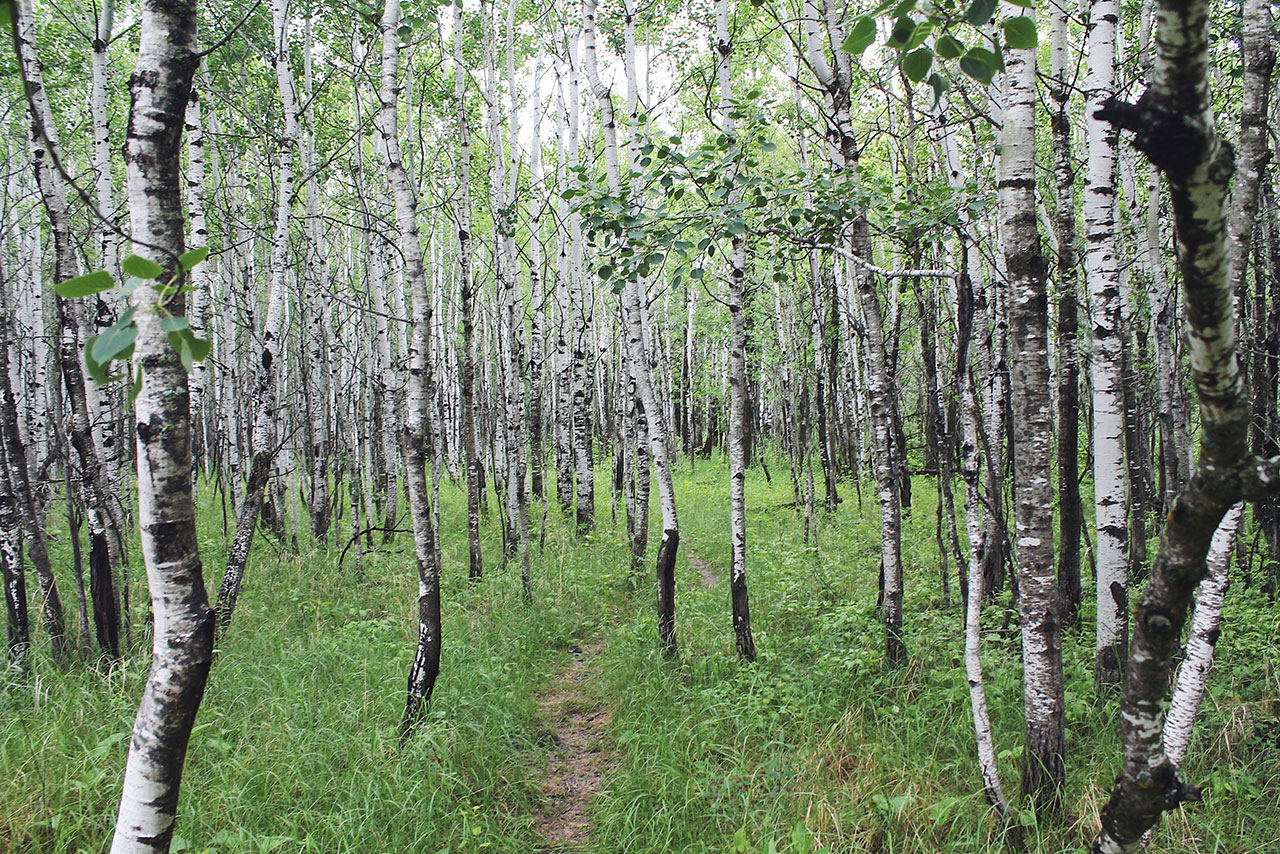 by Mira Oberman
Director of Communications and Public Programs
Winnipeg will join dozens of other cities around the world in a pledge to take 15 tangible actions to protect urban biodiversity and ecosystems.
CPAWS Manitoba joined a coalition of environmental groups which urged the city to sign the Montreal Pledge, a campaign launched ahead of the COP 15 UN Conference on Biological Diversity in December 2022.
A motion to adopt the pledge was unanimously approved by the Executive Policy Committee on April 18, 2023. It was passed by the City Council on April 27, 2023. The Public Works department has 90 days to report back on implementation.
Show your support for protecting urban biodiversity by contacting Mayor Scott Gillingham and your city councillor and thanking them for adopting the pledge.
Biodiversity loss is the third most severe threat humanity will face over the next decade. There has already been a staggering 69% loss in wildlife populations worldwide and vast swaths of habitat have been destroyed.
At recent meetings at COP 15 it was acknowledged that cities are major contributors to biodiversity loss, and its City Summit took a leading role in formulating solutions to halt that loss, begin its restoration, and limit the negative impacts cities have on the environment.
As host city, Montreal challenged cities and municipalities around the world to sign the "Montreal Pledge," which contains 15 actions to protect urban biodiversity and ecosystems.
Within a month of the Montreal COP15 meeting in December 2022, 11 Canadian and 47 international cities signed the Montreal Pledge.
"Signing the Montreal Pledge provides participating cities like ours an opportunity to learn and grow with other cities that have already signed the pledge," said Ron Thiessen, Executive Director of the Manitoba Chapter of the Canadian Parks and Wilderness Society.
Signing the pledge will also serve to highlight the positive initiatives Winnipeg is already undertaking that will help to meet the targets and goals of the pledge, Thiessen wrote in a letter to the executive council.
For example, the development of the new Master Greenspace and Natural Corridors Plan and Biodiversity Policy will address many of the goals in the Pledge, including the expansion of city greenspace.
The City's agreement with the federal government to explore establishing a National Urban Park within Winnipeg is promising and CPAWS believes Assiniboine Forest and its potential expansion is a strong candidate for this designation.
Additional City of Winnipeg initiatives, among them the Parks Strategy, the 20 Year Urban Forest Strategy, the Climate Action Plan and Indigenous consultation efforts by the City will also contribute to meeting Pledge goals.
"CPAWS has Chapters working across Canada, and we have seen firsthand the positive impact that signing the Montreal Pledge has had in other cities," Thiessen added.
"By joining these cities, the City of Winnipeg will clearly demonstrate its strong support for the primary goals of COP15 and  reinforce the city's commitment to transform Winnipeg into a greener, healthier, more just and  biodiverse city."
–Thanks in part to the National Audubon Society for making this blog possible. CPAWS greatly appreciates its support of our boreal conservation efforts in Manitoba–