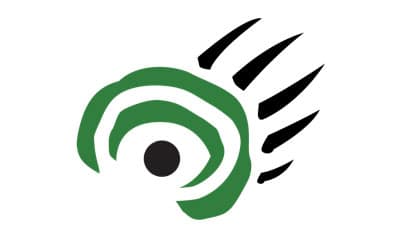 Winnipeg – One of Canada's leading experts on Boreal wildlife, and co-author of a new book on the fate of Canada's caribou, will be delivering a strong message to Manitobans when she speaks at an event organized by the Canadian Parks and Wilderness Society (CPAWS) tonight at the Winnipeg Art Gallery.
Boreal woodland caribou are threatened with extinction across the nation and Manitoba is no exception.
According to Dr. Justina Ray, co-author of Caribou and the North: A Shared Future,
"We've learned a hard lesson across Canada. When industrial developments like logging, mining and hydro-electric facilities and their accompanying road networks move in, the health of the Boreal forest weakens, and woodland caribou disappear.
"Our research on Boreal woodland caribou, which is a species that only thrives in intact ecosystems, tells us that we need to impose limits on the extent of industrial development to enable them to survive," says Dr. Ray, a wildlife biologist and executive director of Wildlife Conservation Society Canada.
"It's crucial that decisions for conservation be made before development takes place, while we still have the opportunity to do so," Dr. Ray insists.
Wildlife conservationists and activists in Manitoba have been urging the provincial government to do just that.
"We're hosting this event with Dr. Ray in Winnipeg because her research illuminates the importance of Manitoba's role in protecting some of the world's most important remaining Boreal forest," explains Ron Thiessen, Executive Director of the Manitoba branch of the Canadian Parks and Wilderness Society.
Thiessen was encouraged when Manitoba officially recognized Boreal Woodland Caribou as a threatened species under its Endangered Species Act in 2006, which legally mandates habitat protection.
"But we know that time is running out. If Manitoba wants to protect the caribou then the province needs to act quickly to protect their Boreal habitat, as legally mandated under the Manitoba Endangered Species Act," says Thiessen. "Conservation science tells us we need to ensure at least 50% of Manitoba's Boreal is protected from industrial developments so it can continue slowing the effects of climate change and providing a home for caribou"
Nationwide caribou have lost about one-third of their forest habitat, says Dr. Ray. They have been officially classified as 'threatened' by the Committee on the Status of Endangered Wildlife in Canada. Caribou have disappeared entirely from some provinces, like New Brunswick and Nova Scotia, and most herds in Alberta are in decline.
"With their huge range requirements, and need for intact Boreal forest, these animals are serving as the litmus test for whether we will succeed in taking care of their needs in an area that is under intensifying pressure. Manitoba is no exception," says Dr. Ray.
Canada's Boreal forest, the "lungs of the north", is one of the world's largest terrestrial stores of carbon, vital in moderating climate change. It also cleanses our air and water.
CPAWS has joined with other groups, companies and First Nations in signing the Boreal Forest Conservation Framework, which calls for protection of at least half of Canada's Boreal forest.
The CPAWS event and reception, Caribou Our Shared North, The Untold Story, takes place Thursday, November 20, at 7 p.m.,at the Winnipeg Art Gallery. Tickets are $15, available at Mountain Equipment Co-op, Organza and Prairie Sky Books.
Copies of the beautifully illustrated book will be available for sale. There will be a cash bar and performance by singer/songwriter James Keelaghan. The public is welcome to attend.
-30-
For tickets and information, call (204) 949-0782.
For media interviews, contact Martha Plaine, (613) 728-4754.