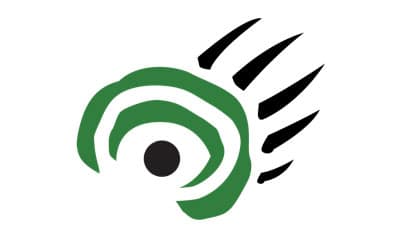 Trudeau – Obama joint statement reaffirms Canada & US conservation goals in line with Manitoba and United Nations.
CPAWS asks provincial parties to weigh in.
For Immediate Release
March 10, 2016
CPAWS Manitoba applauds the re-affirmation by the Canadian and US federal governments that they intend to protect at least 17% of lands and 10% of marine areas by 2020. The goal was highlighted in a joint statement released today during Prime Minister Justin Trudeau's state visit to the White House. It recognized these targets as an initial step toward greater protections and that concrete action will be taken to 'substantially surpass these national goals in the coming years'.
"Trudeau's got it right that this is one critical step in the journey toward sufficiently protecting our valuable ecosystems and we're pleased he understands that we need to go much further." said Ron Thiessen, Executive Director of CPAWS Manitoba. ''A seventeen percent target may be ambitious for crowded countries with little remaining wilderness but with a vast landscape and relatively low population, Canada presents the best opportunity for much greater, scientist supported, large-scale conservation of globally fundamental ecosystems in tandem with the development of prosperous economies."
In 2010, Canada joined other countries in endorsing a 10-year strategic plan under the United Nations Convention on Biological Diversity. The plan includes the 2020 conservation targets for reaffirmed today by Canada and the US as a step towards the long term vision of living in harmony with nature. The plan also commits countries to improve the quality of protected areas systems by ensuring the most important ecological areas are protected, and that these areas are well-managed, and connected together so wildlife can move through the landscape.
Manitoba's alignment receives high citizen support
Manitoba committed to the goal of protecting 17% of lands by 2020 in November 2015 with the release of a new provincial protected areas strategy. As the province is currently 11% protected, these goals will require an acceleration of protected areas creation over the next four to five years.
According to a 2015 poll, 88% of people in Manitoba support protection of the Boreal well beyond 17% in order to achieve a balance between conservation and sustainable developments . This is significant as the Boreal accounts for 80% of the provincial landmass.
'Today's announcement is consistent with the wave of public desire for large scale protection of the lands and waters that provide us with the services and resources we need to survive. The Boreal region offers the province's best opportunity for long term planning for a healthy balance of conservation and the development of sustainable economies'' said Thiessen.
The statement commits to collaborating with Indigenous governments and embracing Indigenous science and traditional knowledge in environmental decision-making. CPAWS supports this and highlights the need for it to be undertaken in a way that affirms Indigenous and Treaty rights.
In the lead up to the provincial election, CPAWS is asking all party leaders the following question. If elected, would you uphold current conservation commitments by taking the measures required to achieve protection of 17% of Manitoba's landscape from industrial development by 2020?
The question represents an early release from CPAWS Manitoba's forthcoming official All-Candidates questionnaire to be released in mid-March.
For more information and interviews:
Ron Thiessen, Executive Director
Canadian Parks & Wilderness Society – Manitoba Chapter
(204) 794-4971
[email protected]
www.cpawsmb.org