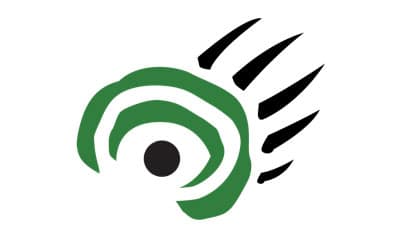 Letter: Tory leader misleading Manitobans, minister responds
Building Manitoba Hydro's new transmission line, known as Bipole III, on the west side of Manitoba makes sense for both environmental and economic reasons. Building westward ensures protection for the unique boreal eco system on the east side of Lake Winnipeg, while also ensuring a solid future for Hydro of clean reliable energy and affordable rates. To force the line down the east side is irresponsible because it puts both Hydro and the area at risk.
If PC Leader Hugh McFadyen truly wants to dispel the myths about Bipole III he should stop misleading Manitobans about the basic facts of the matter.
We have been open about the fact that the west route is longer and costs more than the east route. How much more? McFadyen claims the difference is $1.5 billion. He makes a gross exaggeration. Manitoba Hydro estimates the number is $400 million or a total of $2.2 billion for a west route versus $1.8 billion for an east route. McFadyen exaggerates again when he says the west side line leaks $700 million worth of energy. Hydro has said line loss could cost between $107 million and $230 million. McFadyen regularly triples Hydro's estimates of the cost difference and he knows it.
How much does protecting the east side forest really cost us? Independent consumer advocate Byron Williams has calculated that the cost difference in routes amounts to a 3% increase on a Hydro bill or approximately $23/year. The cost of the project will not be accounted for until 2017 and then spread over 40 years. Bob Brennan, Hydro President & CEO has stated that, "Rate payers will pay for it over the life of the system, and of course, we'll have increased sales, so we'll probably come down at the end of the day to say export customers will probably pay for it." (September 25, 2007, CJOB)
McFadyen further misleads Manitobans by covering up the major risk of forcing a line down the east side. The Province and Hydro have received 30,000 emails from all over the world opposing an east side line. In attempting an east side route, Hydro would encounter serious opposition campaigns and face a long and divisive licensing process. The project could be delayed indefinitely and permanent damage done to Hydro's reputation in export markets. McFadyen avoids this deal breaking issue.
McFadyen is also proclaiming that a transmission line would lift the east side First Nations out of poverty. But according to Hydro, a transmission line only provides a total of six months of seasonal construction work per community. McFadyen seems to be promising east side chiefs much more. He owes it to the chiefs, the people they represent and all Manitobans to be open about what that is.
Unlike McFadyen, this government believes the east side of Lake Winnipeg has more potential than simply being a route for a transmission line. The east side is the second-largest intact forest left on the planet. It is a unique boreal shield forest eco system that hosts the threatened woodland caribou, the animal featured on the 25 cent piece. Local communities are making a bid for an UNESCO World Heritage Site designation to recognize the region's natural and cultural "outstanding universal value." If achieved, this designation will bring ecotourism and jobs for decades to come, while protecting the spectacular eco-system. Work is underway with local communities on the UNESCO bid and comprehensive area planning.
Imagine ten and twenty years from now. Which route would we prefer to defend to our children and grandchildren: the one chosen because it is cheaper, or the one that cost more but allowed us to protect Canada's largest boreal forest?
It is unfortunate the Leader of the Opposition deals in distortions and exaggerations. We welcome public debate on this issue that is based on facts and accurate information. This government has been open about our position since we first announced it in 2005. We then made it part of our 2007 election commitments, after which it was debated in the media. Manitoba Hydro announced their decision last fall and it has been debated extensively in the Manitoba Legislature. Moving forward, we welcome upcoming public consultations, environmental studies and the determination of a precise western route for the new transmission line. We have also committed to hold Clean Environment Commission hearings on the project.
Greg Selinger
Minister Responsible
for Manitoba Hydro