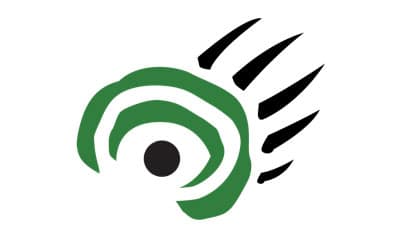 Baie-Comeau, August 29 – On Wednesday August 10 the 1st edition of the Mushuau-nipi Youth Initiatives came to a closing. For this first year, 12 young Aboriginals and Quebecers took part in a project on literature, making one's voice heard and identity, as well as in the Youth Seminar on Water and Human Rights organized jointly with the International Water Secretariat, Amnesty International and the Regroupement des centres d'amitié autochtone du Québec.
Through a series of workshops – with writers Jean Sioui and Maya Cousineau Mollen, and researcher Maurizio Gatti – and other activities on the territory in relation with Aboriginal knowledge, the youths were made aware of their literary heritage, making one's individual and collective voice heard, issues of identity, and the importance of their voice and action in defining their future. Furthermore, the Youth Seminar was an opportunity to draft a collective statement that will be presented at the 6th World Water Forum, which will be held in Marseille in March 2012.
Official champion of the Mushuau-nipi Youth Initiatives, Ghislain Picard was present with the young Aboriginals, more particularly during an exchange circle that concluded the 1st edition of the Mushuau-nipi Youth Initiatives. "These youths are the first ambassadors of a movement to reconnect with their identity, to raise awareness and to mobilize that can only grow stronger", commented Chief Picard.
The Mushuau-nipi Youth Initiatives were created by Les Amis du Mushuau-nipi, a non-profit organization whose mission is to train future leaders on the knowledge and realities of First Nations, the sharing of cultures and the involvement on the territory. The Mushuau-nipi ancestral site is located in the tundra, on the migration path of the George River caribou (56th parallel), 250 km North-East of Schefferville.
– 30 –
Source:
Caroline Pageau, Project Leader, 1 418-934-3361
Serge Ashini Goupil, Cofounder of the Amis du Mushuau-nipi, 1 418-609-0491
[email protected] | 1 418 842 9797
3, avenue Denonville, Baie-Comeau (Québec) G4Z 2W6