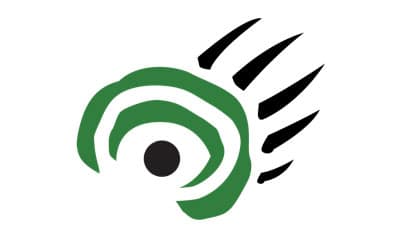 The province's only paper mill won't use recycled newspapers in its paper production, a move which may have little effect on provincial recycling programs but is being criticized by environmentalists.
Tembec, a paper mill company which is based in Quebec but owns the facility in Pine Falls, announced this week it will no longer accept recycled newspapers.
Instead, Tembec's Michel Mongeon said it will produce newsprint made exclusively from timber instead of adding five per cent recyclable content. Mongeon said the move, which takes effect on April 5, "is an economic decision.
"It's being done because of the cost. It costs more to de-ink the recyclable paper than to produce paper from virgin (timber)," he said.
Both the City of Winnipeg and the provincial organization which funds recycling programs are downplaying the effect on recycling newspapers.
Civic spokesman Ken Allen said the percentage of newspapers the city collects through the blue box program that were shipped to the mill in Pine Falls was already small.
"We send out recycled paper to a number of paper mills across North America," Allen said on Friday.
"Tembec's decision will have minimal or no impact on us. It's business as usual."
Mike Hernandes, senior manager of municipal programs for the Manitoba Product Stewardship Corp., said he wanted to reassure Manitobans that they can still recycle newspapers.
"Manitobans have to know their newspapers are not going to the garbage," Hernandes said.
"All that will change is it's just not being recycled at Tembec now."
But environmentalists are criticizing the move because it means more of the province's forests will fall victim to logging.
Eric Reder, of the Western Canada Wilderness Committee, said when he met with company officials in Quebec last year they said their biggest problem was getting enough recycled newspapers.
"The stopping of using recycled content is really not the way to go," Reder said.
"Tembec's step is just arrogant and reprehensible. This is a real serious impact on our world."
Reder called on the provincial government to make using recycled content mandatory on Tembec as part of the company's contract to log in the province.
Ron Thiessen, executive director of the Manitoba chapter of the Canadian Parks and Wilderness Society, said, "The Manitoba government needs to respond immediately by providing strong incentives for local producers to maximize their use of recycled content.
"If the province fails to take this action, many of Manitoba's threatened wilderness areas will be damaged to the point of no return."
Conservation Minister Stan Struthers could not be reached for an interview, but in a statement he said, "This is certainly a regrettable occurrence. The company has provided a valuable recycling service and the province will continue to work with the company to overcome the market challenges."
Meanwhile, Bob Cox, publisher of the Winnipeg Free Press, said the newspaper is actively looking for another paper mill to take its own newspaper waste.
Cox said the newspaper purchases about 20 per cent of its newsprint from Tembec but up until now the Pine Falls company has accepted all of its waste paper.