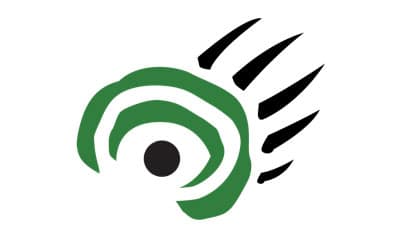 Manitoba Lotteries, Hydro, Red River College, Universities of Manitoba and Winnipeg,  St. John's-Ravenscourt Partner with Province to Help Protect Lake Winnipeg
The province has welcomed six major, new Lake Friendly partners actively helping to protect Lake Winnipeg by using environmentally friendly cleaning products, said Water Stewardship Minister Christine Melnick and Infrastructure and Transportation Minister Steve Ashton announced today.
"It will take a team effort to restore the health of Lake Winnipeg.  It will take bold initiatives and small but significant steps by all of us," Melnick.  "One of these steps is making sure products Manitobans and their families use don't harm the lake they love so much."
The Legislative Building is also being recognized as a lake-friendly building because of the use of environmentally friendly cleaning products, a demonstration of simple steps that Manitobans can take to help protect Lake Winnipeg.  It also serves as a challenge to other institutions and agencies to strive to do their part to help protect Lake Winnipeg, said Ashton.
"The Manitoba government has environmental requirements in place for procurement of cleaning supplies and this recognition is a concrete demonstration that the provincial government is taking the lead in efforts to reduce nutrient input and rehabilitate Lake Winnipeg," he said.  "The Lake Friendly products campaign makes it possible for all Manitobans to help restore Lake Winnipeg by buying ecologically friendly, commonly used household cleaning products."
Melnick also announced that, since the increasing use of lake-friendly cleaning products can help to improve water quality in Lake Winnipeg, South Basin Mayors and Reeves are being provided with a grant of $25,000 from Manitoba Water Stewardship to support the ongoing work of the Lake Friendly products campaign.
Melnick also noted that Manitoba's provincial parks will be using only environmentally friendly cleaning products at parks along the Lake Winnipeg south basin.  The lake-friendly products will be used at Grand Beach, Winnipeg Beach, Hecla/Grindstone, Camp Morton, Patricia Beach, Hnausa, Norris Lake and Beaver Creek parks.  Products include items like multi-purpose biodegradable cleaners, paper products, glass cleaners and garbage bags, and will be in use in early spring.
The Lake Friendly products campaign started in 2009 with 23 retail outlets in communities around the south basin of Lake Winnipeg stocking and advertising lake-friendly products.  The campaign has since expanded to cover a number of larger retail outlets in Manitoba and Kenora, Ontario, committed to promoting EcoLogo-certified products.
The Lake Winnipeg South Basin Mayors and Reeves Inc., with financial support from the province, developed the Lake Friendly products campaign to promote the use of environmentally friendly products by individuals and businesses within the Lake Winnipeg basin.
"It's really great to see the federal and provincial governments working with the municipalities to address the immense problems facing Lake Winnipeg.  Beyond government, the business community and other organizations are reaching out to help tackle these important water issues.  Only team work will achieve success," said Rick Gamble, chair, South Basin Mayors and Reeves.
Products that have been certified under Canada's EcoLogo program have been rigorously tested by independent agencies and are the best choice that consumers can make to improve the environment, said Melnick.  In addition, office cleaning contracts tendered by the Province of Manitoba require the supplier to use environmentally friendly products whenever they are available. said Ashton.
"We are extremely pleased to have partnered with Lake Friendly by using EcoLogo cleaning products within our establishments.  We encourage other businesses to become Lake Friendly which will help enable the long-term health of Lake Winnipeg and its watershed," said Winston Hodgins, president  and CEO, Manitoba Lotteries.
"As part of our commitment to being a sustainability leader, we are pleased to do our part in helping restore the health of Lake Winnipeg by using Lake Friendly products," said Sara MacArthur, manager of sustainability, Red River College.  "We applaud the province and the other new partners for being a part of this program."
"St. John's-Ravenscourt School is proud to become the first independent school in Manitoba to partner with Lake Friendly," said Stephen Johnson, head of school.  "One of SJR's mission pillars is social responsibility.  This means that we work to instil in our students the importance of caring for the community and our environment.  We are dedicated to environmental sustainability in order to preserve what we have today for future generations.  As a school, we feel strongly that we must lead by example and this initiative is a wonderful way to do that."
"As an institution situated in the Lake Winnipeg watershed, the University of Winnipeg recognizes that its operations have an impact on Lake Winnipeg and recognizes its role as a steward of the lake," explained Laurel Repski, vice-president responsible for campus sustainability.  "We are very proud of the research being conducted by our faculty who study and work on the human impact and health of the lake as well as having a sustainability management system that includes a green cleaning policy commitment in addition to taking significant steps to minimize facility water use."
"While the University of Manitoba has had a green cleaning program for over five years, becoming a Lake Friendly partner is a demonstration of our ongoing commitment to the program.  We are proud to be part of this important initiative," said Maire McDermott, sustainability co-ordinator, University of Manitoba.
For additional information, please visit the Lake Friendly Products Campaign website at http://www.lakefriendly.ca/.
– 30 –