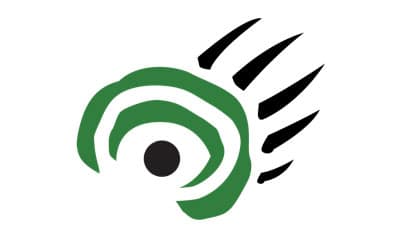 The flood season of 2011 is among the worst Manitoba has ever seen. Many residents are now demanding permanent solutions to our chronic flood problems.
Provincial and municipal flood officials are pouring tremendous resources into moving more water through our valleys, but the laws of physics limit the speed at which water will move across the prairie landscape. Long-term solutions to our flood woes require looking upstream.
Two environmental factors are major influences: global climate change and loss of wetlands. Until we address these problems, flooding in Manitoba is likely to worsen.
We have had a string of wet years in which records have been broken across the Red River basin. The flood of 1997 was seen as a one-in-100-year event, but levels approaching or exceeding those levels were seen in 2009 and again this year on parts of the river. Now records are being surpassed on the Assiniboine also. It seems the normal flood cycle is changing.
The loss of wetlands is a significant contributor. Manitoba is home to more than 22 million hectares of wetlands, an area larger than Great Britain. Unfortunately, up to 70 per cent of wetlands have been lost or degraded in some parts of the province.
Despite the introduction of restoration and conservation programs in recent years, wetlands loss continues. Every year, 2,000 hectares of wetlands are lost in southwestern Manitoba alone.
Farmers' desire to drain their lands is understandable. It is easier to drive a tractor through a wetland than around it. Wetlands not only represent lost potential crop area, but tax regimes often penalize farmers who choose not to plant wetlands.
Meanwhile, population growth and urban sprawl have put pressure on wetlands to be drained for residential development.
With fewer healthy wetlands, water travels faster off the landscape into Manitoba's swollen rivers and lakes. Wetlands not only slow the flow of water from the fields but reduce the rate of spring snow melt, providing hundreds of millions of dollars of flood-proofing benefits to Manitobans.
In addition, the loss of wetlands is among the main culprits for the algae blooms on Lake Winnipeg and other water bodies. Fast-moving flood waters wash nutrient-rich soil and fertilizers off the land and into our waterways, feeding algal blooms, which scientists expect will worsen this year.
Last year, the Manitoba Water Council consulted Manitobans on the value they place on wetlands and what measures should be taken to improve their conservation.
Many options exist, including paying farmers for the societal benefits wetlands provide and instituting stronger regulations to ensure that valuable wetlands are not paved over or plowed under.
Some combination will likely be necessary to make sure we all pay our share for the protection of a resource from which we all benefit. Conserving and repairing wetlands must become a priority for Manitobans.
When we look at the bigger picture, global solutions are also required.
Scientists predict that over the 21st century, precipitation in our part of the world will become more erratic as greenhouse gases cause our planet to heat up.
This could mean that more of our water will come at the times we least need it, increasing the likelihood of catastrophic floods as well as periodic droughts.
Manitoba is only a small part of the problem of climate change. However, as events this year demonstrate, we are by no means immune to its effects. Floods across the continent, especially in Quebec and on the Mississippi, show we are not alone.
The effects of global warming are already stretching communities across the planet to the breaking point. We share global environmental problems that threaten everyone. Just as we come together to build dikes and fill sandbags to protect our neighbours, we must all work together to solve this environmental crisis before it floods us all.
Josh Brandon is water caucus co-ordinator at the Manitoba Eco-Network
Republished from the Winnipeg Free Press print edition June 1, 2011 A14