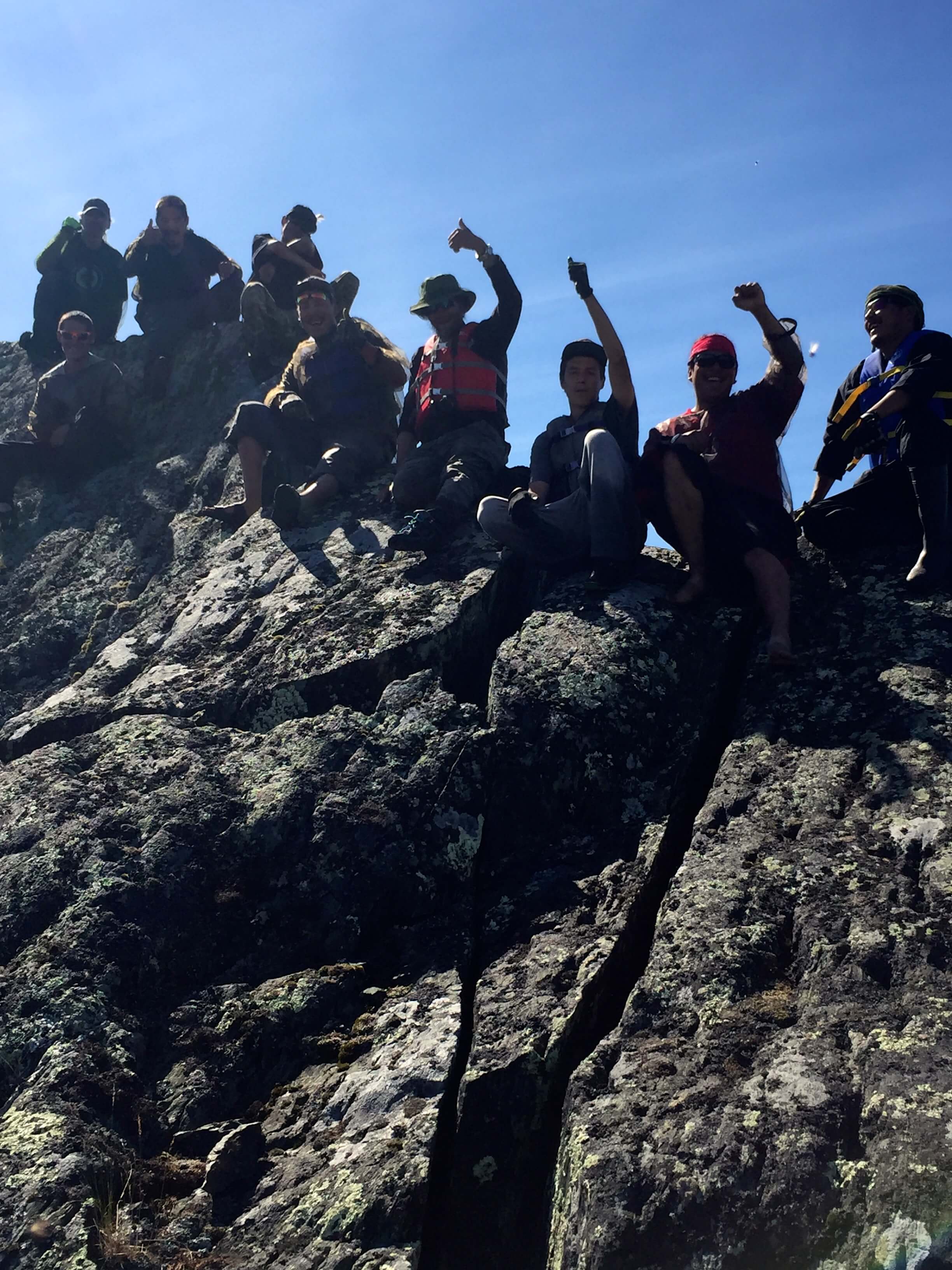 Tadoule Lake, August 20, 2019 — An initiative to conserve a massive area in northern Manitoba was awarded a Canada Nature Fund grant to support the establishment of an Indigenous Protected Area in the Seal River Watershed.
The Seal River Watershed is a pristine expanse of tundra, wetlands and forests as vast as Nova Scotia: a whopping 50,000 square kilometers. There are no permanent roads, no dams, no mines, no industrial activity of any kind. Caribou and polar bears roam beneath massive flocks of birds near a powerful river teeming with beluga whales, seals and fish. 
Sayisi Dene First Nation is leading an initiative to protect the entire watershed in partnership with Northlands Denesuline First Nation and O-Pipon-Na-Piwin Cree Nation. We are also working to engage the Inuit in Nunavut. 
"Every aspect of our Dene and Cree cultures, spirituality and identities are rooted in our relationship to the caribou and to the lands which sustain us," said Ernie Bussidor, a former chief appointed by Sayisi Dene First Nation to lead the initiative.
"Finally we are organizing ourselves as a region in the last corner of the province—a part of which is formerly known as Chipewyan Block—where we are directly involved in the protection and managing our lands, waters and animals!"
— Grant Will Lay Foundation for Indigenous Guardians Program —
The large three-year grant will facilitate the process of establishing the protected area, support the creation of jobs and increase ties among the remote fly-in communities. 
It will also lay the foundation for the development of an Indigenous Guardians program in order to formalize traditional stewardship and management, enhance ecological and cultural tourism, and gather Indigenous Knowledge and scientific data to support wildlife management. 
Sayisi Dene First Nation began a partnership with the Manitoba chapter of the Canadian Parks & Wilderness Society (CPAWS) in 2015 to explore the opportunity for conserving this healthy and wild landscape. 
"The Seal is one of the last great wild places on our planet of this magnitude," said Ron Thiessen, Executive Director of CPAWS Manitoba. 
"We look forward to continuing our efforts with Indigenous Nations and Canadian governments to conserve the area for nature, culture, and sustainable economic opportunities such as eco tourism," Thiessen said.
"The commitment of the regional Indigenous Nations to protect the Seal River Watershed's lands and waters for future generations of people and wildlife is truly inspiring. We owe them a great debt for such a bold vision to protect this global treasure."
— 'Last Truly Wild River in Manitoba' — 
The conservation value of the Seal River watershed is globally significant. 
There are at least 23 known species at risk — including polar bears, beluga whales, wolverines, grizzly bears, killer whales, olive-sided flycatchers and lake sturgeon — and at least 260 identified mammal, aquatic, bird, plant and insect species in the Seal River region.
Around 400,000 caribou spend the winter in the watershed. The Beverly herd is considered highly vulnerable while the Qamanirjuaq herd has been declining by 2% a year since 2008. 
Seemingly endless mud and sand flats are formed by the four-meter tides which govern the Seal River's estuary, which is designated an Important Bird Area.
Recognized as the "last truly wild river in Manitoba" the 260-kilometer Seal was designated a Canadian Heritage River in 1992.
The watershed also acts as a massive carbon sink. A provincial assessment of the proposed Polar Bear Park—which is similar in geography but significantly smaller at 2.9 million hectares—found it stored more than 2.4 billion tonnes of carbon.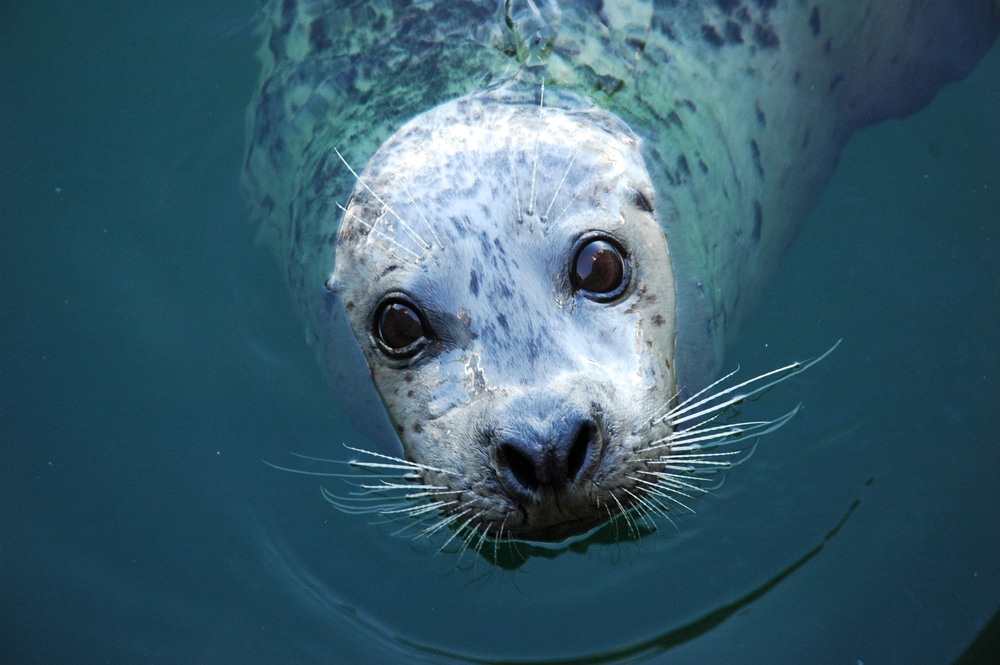 Background Information
The initiative was among 67 of recipients of $175 million committed for conservation projects across the country as part of the Canada Nature Fund, Pathway to Canada Target 1 Challenge. 
Canada has committed to protecting at least 17% of land and freshwater by 2020, and in 2018 the federal government committed over $1.3 billion for nature conservation – the largest such investment in Canadian history. 
Nature is declining 'faster than at any time in human history' according to a recent landmark UN report which warned that one million species are facing extinction  —many in the next decade—unless transformative action is taken. 
Protected areas are one of the most effective solutions to stopping this "Nature Emergency," according to the latest CPAWS report on the state of Canadian wilderness. 
CPAWS is calling on Canada to champion a global goal of protecting and restoring half the earth, with a milestone target of protecting at least 30% of land and freshwater by 2030, and to commit to this at home in Canada.
For more information about the Seal River Watershed Initiative please visit:
https://cpawsmb.org/what-we-do/the-seal-river/
Media contacts:
Ernie Bussidor
Project Lead, Seal River Watershed Initiative
Sayisi Dene First Nation
E-mail: [email protected] 
Ron Thiessen
Executive Director, CPAWS Manitoba
Email: [email protected] 
About Sayisi Dene First Nation
The Sayisi Dene First Nation (People of the East) live on the shores of Tadoule Lake nearly 1,000 km north of Winnipeg and just south of the 60th parallel.
Tadoule Lake is a relatively new community, formed nearly two decades after our people were forcibly relocated to Churchill in 1956. The Sayisi Dene began discussing the possibility of becoming self-reliant and returning to the ancestral caribou hunting and gathering lifestyle in 1969. In 1973, the Sayisi Dene moved north and set up a new community at Tadoule Lake (pronounced Ta doo lee, derived from the Dene ts'eouli, translated as "floating ashes").
Tadoule Lake is one of the most northern and isolated settlements in Manitoba, reachable only by plane or winter road. The nearest rail link is 400 kilometers away in Churchill. The settlement is located by the wild, and rugged Seal River, about 80 kilometers south of the treeline, and centered within the winter range of the Qaminuriak Caribou Herd (barren-ground caribou).
Total membership in the Sayisi Dene First Nation is 855 people, of whom 315 live on reserve. There is an elected chief and council system of governance in place. The current chief is Tony Powderhorn and there are three councillors: Clifford Anderson, Robert Powderhorn and Jason Bussidor.
About CPAWS
The Canadian Parks and Wilderness Society (CPAWS) is Canada's only nationwide charity dedicated solely to the protection of our public land, ocean and freshwater, and ensuring our parks and protected areas are managed to protect nature. In the past 56 years, we have played a leading role in protecting over half a million square kilometres–an area bigger than the entire Yukon Territory! Our vision is to protect at least half of Canada's public land and water–for the benefit of both wildlife and people.