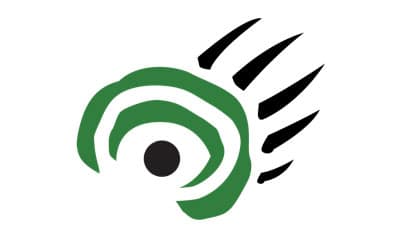 (CP) – An innovative report on the value of the Mackenzie Valley and Delta region has concluded that the "ecological goods and services" provided by the vast western Arctic watershed are worth ten times the value of its natural resources.

"The study shows the importance and real socio-cultural-economic value of conserving natural capital, and balancing sustainable development with protecting intact ecosystems," says the report, to be released later Wednesday and obtained by The Canadian Press.
The report was prepared for the development think-tank the Pembina Institute and the Canadian Boreal Initiative, an organization devoted to preserving the vast, nearly untouched forest lands that stretch across the northern reaches of nearly every province and territory in the country.
That forest is considered by many to be one of the last great untouched ecosystems left on earth.
It's an attempt to measure assets that traditional economics don't, said Larry Innes, the group's executive director.
"Natural capital is the non-market services that nature provides, like carbon storage and water filtration, recreational opportunities," he said. "Things that have real societal value, but don't compute in our gross domestic product."
Such services provided by the Mackenzie River watershed are worth an astronomical $448 billion a year, the report says. The market value of the area's resources such as oil, natural gas and minerals are worth about $42 billion a year.
Canada's entire gross domestic product, measured traditionally, is about $1.2 trillion.
At 1.7 million square kilometres, the Mackenzie region is one of the largest watersheds in the world and comparable to rivers such as the Amazon or the Nile.
To bolster its argument that natural capital has value, the report points to the New Orleans area, where some of the $80 billion in damages from hurricane Katrina may not have occurred if the bayous and wetlands surrounding the city hadn't been drained.
The report analyzes 17 different "services" the ecosystem provides. They include atmospheric and climatic stabilization, erosion control, waste treatment, pollination, soil formation, food production and biodiversity preservation.
Those services are degraded as energy and mining development reduces the amount of land providing them. The report calculates that if those services are degraded by half, developed areas actually lose worth.
"In 2005, the benefits of $41.9 billion in GDP from natural capital commercialization have come at an ecological depreciation cost of $67.3 billion," the report says.
Innes says the report isn't an attempt to squelch development in the North, where jobs are both needed and eagerly anticipated, but an attempt to broaden the thinking behind land use planning.
"How do we steward it? How do we use it wisely?" he asks.
Canadians enjoy some of the richest natural capital in the world, said Innes.
"We're extremely fortunate in this country," he said. "In other countries, these are truly luxuries, yet we don't account for it in our national accounts."