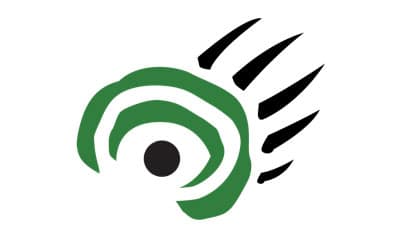 Habitat Protection Essential To Population Recovery: Mackintosh
The province is developing a new strategy to better protect species at risk that will include new funding for population recovery projects and developing new habitat protection legislation, Conservation and Water Stewardship Minister Gord Mackintosh announced today.
"The loss of even one species reduces the diversity of our ecosystems and diminishes the health of our environment and our province," said Mackintosh. "I want to work with our conservation partners to protect species at risk and ensure they are still here for future generations."
The strategy is part of TomorrowNOW, the province's eight-year green plan for protecting the environment while ensuring a prosperous and environmentally conscious economy. It includes:
* protecting new species of animals, birds and plants under the Endangered Species Act, bringing the total number of endangered, threatened and extirpated (locally extinct) species in Manitoba to 61;
* providing funding to six non-profit organizations for eight projects focused on collecting and sharing information on wild animal and plant species at risk; and
* developing new legislative proposals to designate habitats as threatened or endangered, and provisions to prevent the destruction, loss or alteration of these habitats, requirements to develop recovery and conservation action plans for species and habitats at risk and further strengthening protections.
Twenty-seven species would be declared as extirpated, endangered or threatened under Manitoba's Endangered Species Act, Mackintosh said. This includes one mammal, 13 birds, one lizard, six moths, one butterfly, one snake, one mussel and three plants.
The poweshiek skipperling, a small brown butterfly, is found only in the native tall-grass prairie of southeast Manitoba, making this one of the last remaining populations in the world, the minister said, adding this butterfly is now on the endangered list.
The trumpeter swan was previously listed as extirpated, but is being upgraded to endangered due to the return of a small but recovering breeding population documented in Manitoba since 2002. There are at least four Manitoba breeding locations observed each year.
The legislation would make it unlawful to:
* kill, injure, possess, disturb or interfere with a listed species;
* destroy, disturb or interfere with the habitat of the species; or
* damage, destroy, obstruct or remove a natural resource on which the species depends for its life and propagation.

This legislation would not affect treaty or Aboriginal rights.
The minister noted the eight projects receiving funding through Manitoba's Endangered Species and Biodiversity Fund this year include:
* Bird Studies Canada – $25,000 to gather information on bird species at risk as part of Manitoba's five-year breeding bird atlas project;
* University of Winnipeg – $10,600 to study the breeding success of endangered burrowing owls released from captivity in southwest Manitoba;
* University of Manitoba – $20,000 to evaluate the effects of habitat disturbance on the endangered golden-winged warbler;
* Manitoba Habitat Heritage Corporation – $5,000 to mitigate threats to a population of small white lady's-slipper, an endangered orchid, in the Interlake;
* Nature Conservancy Canada, Manitoba Region – $24,772 to better assess the status of the poweshiek skipperling, an endangered butterfly found only in southeast Manitoba's tall-grass prairie;
* University of Manitoba – $16,250 to determine the effect of habitat fragmentation and loss on endangered grassland birds in southwest Manitoba;
* Manitoba Model Forest – $16,250 to satellite collar woodland caribou to assess female survival and habitat use in an experimental forest harvest area; and
* Manitoba Habitat Heritage Corporation – $7,128 to determine the distribution of species at risk in the endangered tall-grass prairie in southeast Manitoba.

"Our government is pleased to support these non-profit organizations in their mission to collect and share information on species at risk in Manitoba," said Mackintosh. "The inventory and monitoring data they provide will be used to assess and report on the status of wild animals and plants of concern, helping us better protect these species in the years ahead."
Annual funding application deadlines are in June and September. The maximum funding per application is $25,000. For more information on species at risk in Manitoba, visit: www.gov.mb.ca/conservation/wildlife/sar/. For more information on TomorrowNow visit: www.gov.mb.ca/conservation/tomorrownowgreenplan/.
– 30 –
Manitoba Government News Release