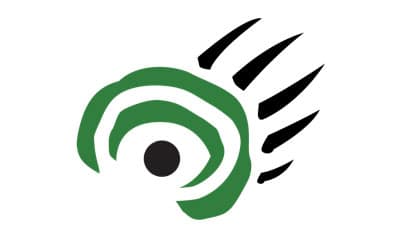 Manitoba will contribute $10 million to establish a trust fund
expected to be worth a minimum of $20 million in support of the
Pimachiowin Aki World Heritage Project, Premier Gary Doer
announced today.
"I commend our First Nations partners for their vision and
leadership toward securing UNESCO World Heritage status for the
unique place they call home east of Lake Winnipeg," said Doer.
"Today's commitment will help ensure their efforts will result
in a sustainable international attraction that benefits the
people who live there."
The Pimachiowin Aki World Heritage project is an initiative led
by the Poplar River, Little Grand Rapids, Pauingassi and
Pikangikum First Nations with support from the governments of
Manitoba and Ontario. The group is currently preparing a bid to
secure a UNESCO World Heritage designation for lands within a
40,000-square-kilometre area of pristine boreal forest in eastern
Manitoba and western Ontario. The site is under tentative UNESCO
consideration with a final bid presentation scheduled for
submission in 2011.
The Pimachiowin Aki World Heritage Site Trust Fund will
demonstrate to UNESCO that there is financial and public support
for the site, will generate revenue for operation of the site and
will create jobs and opportunities for First Nation communities
by funding community-driven projects related to the site, said
Doer.
"This is a great day for everyone who has and continues to work
so hard to protect and promote our traditional territories
through the UNESCO World Heritage process," said Pimachiowin Aki
spokesperson Sophia Rabliauskas. "Today's announcement will
strengthen our nomination document which must describe how the
site will be managed including sources of funding. It means we
are one step closer to international recognition of the lands and
waters that sustained our ancestors and are so important to
people all over the world today – a place we call Pimachiowin Aki
in Anishinabe, or the land that gives life."
In addition to funding the operation of the site through revenue
earned by the trust fund, a portion of the fund will be dedicated
to providing direct benefits to local communities by supporting
grassroots development projects. Projects such as heritage
interpretive centres, cultural education and training programs,
culturally appropriate social services including traditional
healing centres, support programs for community artisans,
eco-tourism initiatives and interpretive trails will all be given
priority consideration. Participating First Nations will take
the lead role in all project funding decisions.
The trust fund will be administered and managed by the Winnipeg
Foundation.
"We are excited to be part of this ambitious and visionary
initiative," said Winnipeg Foundation CEO Rick Frost. "Building
legacy funds for the future benefit of Manitoba is fundamental to
our mission and we look forward to actively supporting the fund's
development during the coming years."
– 30 –
BACKGROUNDER:
PIMACHIOWIN AKI WORLD HERITAGE PROJECT
The United Nations Educational Scientific and Cultural Organization (UNESCO) World Heritage Convention was established through an international effort to identify and protect sites of universally outstanding value so they would survive for the benefit of all humanity. The list includes well-known sites such as Pyramids of Giza, the Great Barrier Reef, the Taj Mahal and the Grand Canyon. More information is available at whc.unesco.org/.
The Pimachiowin Aki (Pim – MATCH – cho – win Ahh – KEY) Corporation is a non-profit corporation comprised of four First Nations: Poplar River, Little Grand Rapids, Pauingassi and Pikangikum, Ont. The Manitoba and Ontario governments are provincial partners with the corporation.
Pimachiowin Aki's goal is to achieve international recognition for lands that straddle the Manitoba-Ontario border as a UNESCO World Heritage site.
The area under discussion falls within a 40,000-square-kilometre area. It includes the traditional territories of the Poplar River, Little Grand Rapids, Pauingassi and Pikangikum First Nations, Atikaki Provincial Park in Manitoba and Woodland Caribou Provincial Park in Ontario.
The UNESCO project has already generated considerable international interest since the site would fill an identified gap in the world heritage site system of protected areas because it proposes an innovative approach to land management that combines traditional Anishinabe and Western scientific knowledge.
The site combines natural and cultural features. It has exceptional ecological value with extensive undisturbed forests, lakes and wetlands that reflect unique geological processes and represent critical habitat for several threatened or endangered species including woodland caribou, bald eagles and wolverines.
The site also represents an outstanding example of traditional Aboriginal life based on a close and enduring relationship to the land. Archaeological evidence in the area attests to over 5,000 years of habitation by the Anishinabe people.
The nomination process takes three to five years to complete and will produce important outcomes including community-based land-use plans, a network of linked protected areas and an innovative management system that combines western and indigenous knowledge.
If the nomination is successful, Pimachiowin Aki would be one of only a handful of sites on the world heritage list that are recognized for both outstanding cultural and natural heritage values.
One of the contributing documents for the UNESCO proposal is a study completed by the International Institute for Sustainable Development (IISD) with Pimachiowin Aki called the Ecosystems Services Valuation Assessment, which puts a dollar figure on the benefits the area provides to the people who live there and the planet in its intact state.
The study, led by IISD's Stephan Barg and Vivek Voora, measured 21 different ecosystem services or benefits the area provides people. Using international and regional evaluation tools, IISD conservatively estimates the ecosystem benefits within the 40,000-square-kilometre area have a value of $120 to $131 million a year.
For the world, the Pimachiowin Aki World Heritage site would be a place where one could experience an ancient land-use tradition that continues today, a culture based on the intimate interaction between a people and their environment.
THE WINNIPEG FOUNDATION
The Winnipeg Foundation is Canada's first community foundation and a member of the Community Foundations of Canada network of 168 community foundations across the country.
Founded in 1921, today the Winnipeg Foundation manages $435 million and is home to more than 2,000 endowment funds started by donors from all walks of life.
To date, the Winnipeg Foundation has granted more than $225 million back to the community.