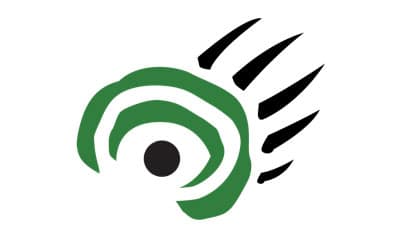 Environment Canada is hosting a session today in Winnipeg to discuss its proposed strategy under the federal Species-At-Risk Act to prevent threatened woodland caribou from continuing down the path to extinction. It's timely to ask why are caribou in trouble in Manitoba and across the nation? How is ensuring that caribou's boreal forest home is healthy essential to humans and all life? What needs to be done to protect this imperiled icon of our great Canadian wilderness?
In Manitoba, Boreal woodland caribou have already disappeared from their original homelands in and around Whiteshell and Riding Mountain Parks. Human development is the primary cause. There is strong scientific evidence that when large intact forests are fragmented by human disturbances, caribou populations dwindle. These disturbances include logging, mining, hydro transmission corridors and associated roads, which are increasingly spreading into even the most remote areas of the boreal forest.
Governments, First Nations, scientists, industry, and citizen organizations are all part of a growing focus on caribou survival. Why such a huge lens on this one species when there are hundreds of different critters at risk? Well, if you protect what woodland caribou need, that means you are also protecting what people and all life require to live.
Caribou's presence indicates the health of our country's boreal forests, which cleanse our air, provide fresh water, provide habitat for millions of birds, and store vast amounts of carbon, helping to slow global climate change. Where caribou thrive, the ecosystem is doing well; where they have disappeared, the forest is severely damaged and compromised.
Caribou require big intact boreal forests to find enough food and to avoid predators. Sadly, they no longer inhabit a wide strip of their original range in Manitoba. We need to take serious measures to make sure boreal caribou don't continue their long slide into extinction. Recent large-scale wilderness protection on the east side of Lake Winnipeg is a good example of the kind of action that is necessary.
In examining the federal government's proposed recovery strategy for caribou, CPAWS has some serious concerns. We're pleased that the federal government properly identifies human disturbance as a major cause of the caribou decline, but we're feeling uneasy about the loopholes that will allow for the continued destruction of important boreal caribou habitat.
Some of our major concerns with the strategy include:
It sets the bar too low for caribou's long-term health by assuming that a 60% level of probability of survival is adequate. The reasons for setting the probability level so low are unexplained and leave little room for error or unanticipated events. Imagine how concerned you would be if a medical professional told you that your chances of surviving a predicament were 6 out of 10. We are recommending that the strategy require a minimum 80% level of survival probability for caribou.
It fails to set the objective of self-sustaining populations for all woodland caribou ranges. Instead, it says self-sustaining for certain populations, but not for populations that are most imperiled. In Manitoba, this leaves 6 of the 11 identified caribou ranges quite vulnerable to extensive habitat loss.
CPAWS believes that conserving enough boreal woodland caribou habitat in Manitoba and right across the country is possible while also ensuring a prosperous forest sector. We're working to achieve both goals with other conservation organizations and forestry companies through the Canadian Boreal Forest Agreement.
Canada's boreal is the largest intact forest remaining on the planet and Manitoba is in the heart of it. It's our responsibility to look after this globally-significant ecosystem. As part of that responsibility, we must ensure that we look after the boreal caribou and ensure that this iconic species always has enough wilderness to roam.
By fixing the federal draft recovery strategy now, while there is still time, boreal woodland caribou in Manitoba and across Canada will have a much better chance of survival and returning to a point where they are not threatened on the landscape.
To do that, we must be bolder when it comes to protecting boreal caribou habitat. We must ensure that we conserve enough interconnected wilderness for this species.
These achievements will bring us a giant leap closer to realizing the true intention of the Species-At-Risk Act, and ensuring a healthy future for caribou, humans, and all life on earth.
You can help!
Please go to http://caribouandyou.ca/ to sign the petition to protect woodland caribou and its boreal forest home.
Ron Thiessen is executive director of the Manitoba chapter the Canadian Parks and Wilderness Society (CPAWS). Mr. Thiessen is representing CPAWS at Environment Canada's session regarding Boreal woodland caribou.