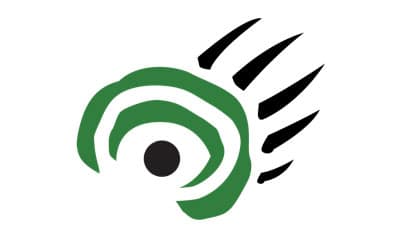 The Manitoba government is holding an open house tomorrow (November 13th)
to seek public input about extending protection of Little Limestone Lake
and surrounding lands. The area is presently protected from all industrial
developments until January 19, 2008 while consultations continue about the
future of what the Canadian Parks and Wilderness Society (CPAWS) deems
"Manitoba's most amazing lake."

CPAWS is supporting the province's proposal to extend the decision-making
process for up to 5 years. This will allow the time required to complete
consultations with local communities, stakeholders and the Manitoba public
Chief Philip Buck of Mosakahiken Cree Nation, located on Little Limestone
Lake's east shore, feels extending the process is appropriate. He seeks to
ensure that communities and conservation come first as an outcome.
"There needs to be a full consultation process with the Mosakahiken
community. It's important that Aboriginal and Treaty rights are respected.
We look forward to ensuring a final designation and boundaries that uphold
community interests and protect the lake's water quality and community
economic opportunities, " said Chief Buck.
CPAWS has been working for years to making certain that a sufficient area
around the lake is protected so the water body's ecology remains healthy
and local community's cultural and economic needs are met.
"It's essential the province work with local First Nations and all
Manitobans to make certain the protected area is large enough to maintain
the lake's health as well as traditional activities and sustainable
tourism opportunities for the area's residents," said Ron Thiessen, CPAWS
Manitoba Executive Director.
A Step Toward a Sustainable Future for the Interlake Region
CPAWS is optimistic the Park Reserve process for Little Limestone will be
a stepping stone to other conservation initiatives within the Interlake
region.
"We're hopeful that governments and local Interlake communities will work
together in creating a large protected areas network that will protect
Mother Nature and provide jobs for people in the region," said Thiessen.
"This will only happen with rightful consultation and consent from First
Nations," added Thiessen.
Little Limestone Lake – why it's Special
Little Limestone Lake, located near the northwest tip of Lake Winnipeg, is
Earth's pre-eminent marl lake. Marl is created when calcite, the chief
constituent of limestone, is chemically precipitated from warm water. As
the temperature rises, the quantity of marl increases, which changes the
colour of the lake.
"It's common for the lake to transform from a brilliant turquoise in the
morning, to a robin's egg blue by mid-afternoon," exclaimed Thiessen.
Deadline for comment and more information
The deadline for public comment is November 21st, 2007. More information
on the Little Limestone Lake and the public consultation process can be
found at
http://www.gov.mb.ca/conservation/parks/public_consult/index.html
Open House details:
Tuesday, November 13, 2007
11 am – 7 pm
Best Western Charterhouse Hotel
330 York Avenue,
Winnipeg
For more information:
Ron Thiessen, CPAWS MB Executive Director – 794 4971, 453 6346.
Philip Buck, Chief of Mosakahiken Cree Nation – 623 0509, 678 2113.
Ken Schykulski, Manitoba Parks and Natural Areas Branch – 945 6797.
About CPAWS
CPAWS is Canada's pre-eminent, non-profit wilderness protection
organization. With a network of 13 chapters, 20,000 members, over 50 staff
and hundreds of committed volunteers, since 1963 CPAWS has helped to
conserve over 400,000 square kilometers of Canada's most treasured wild
places in parks and other protected areas- an area nearly seven times the
size of Nova Scotia!
-30-