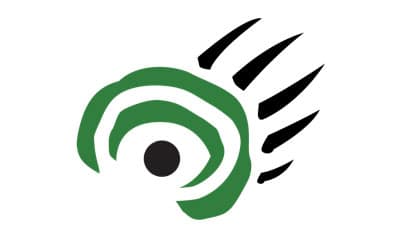 Winnipeg –The province of Manitoba today released its Protected Areas Strategy outlining priority regions within which protections from industrial development will be sought. Ron Thiessen, Executive Director of the Canadian Parks and Wilderness Society's (CPAWS) Manitoba Chapter, who spoke at the Nov. 26 press event, was pleased to contribute to the development the strategy, which targets the protection of 17% of the landscape of Manitoba by 2020. This level of protection is on par with the national targets committed to by Canada through the United Nations Declaration on Biodiversity in 2010 .
The province has kick started the progress with the designation of the Red Deer Lake Wildlife Management Area and an expansion of the Lake Winnipegosis Ecological reserve, which brings the current provincial lands under protection to 11%. Ron Thiessen, Executive Director of CPAWS Manitoba, applauds this and the strategy as a step toward a larger and scientifically based protection goal.
''Protecting an additional 6% of the province by 2020 is a significant leap toward a longer term goal of adequately conserving Manitoba's Boreal region, which covers 80% of the province. In 2007, over 1500 scientists signed a letter to Canadian governments identifying 50% as the baseline of protection to ensure that the Boreal remains a healthy functioning ecosystem''.
According to a 2015 poll , 88% of Manitoban's believe that at least half the boreal forest should be protected.
The strategy also identifies cooperation with Indigenous communities as a 'cornerstone of the protected areas planning process', a prospect that Thiessen says will be most effectively realized if new provincial support for Indigenous-led land use planning announced earlier this month is both sufficient to develop comprehensive plans and is provided to communities in a timely manner. CPAWS is hoping the province will soon announce the level of financial resources that will be dedicated to this initiative.
''Indigenous-led land use planning will identify what areas are for conservation and what areas can accommodate development if conditions set by local communities are met '' Thiessen said. 'These upcoming plans hold tremendous promise to solidify Manitoba as a leader in conservation of the globally significant Boreal landscape."

The Boreal is important habitat for an incredible diversity of resident and migratory species. It is the largest source of unfrozen fresh water on the planet and is a powerful generator of oxygen. It also stores globally significant levels of carbon in soils and biomass, which helps to offset the impacts of climate change. As the province readies to participate in the 2015 United Nations Climate Change Conference on November 30, Boreal initiatives such as the Protected Areas Strategy and sufficient support for Indigenous-led land use planning hold great potential as nations work to address global climate change.
View the strategy and add your comments here.

For more information and interviews, contact: Ron Thiessen, 204-794-4971 or [email protected]