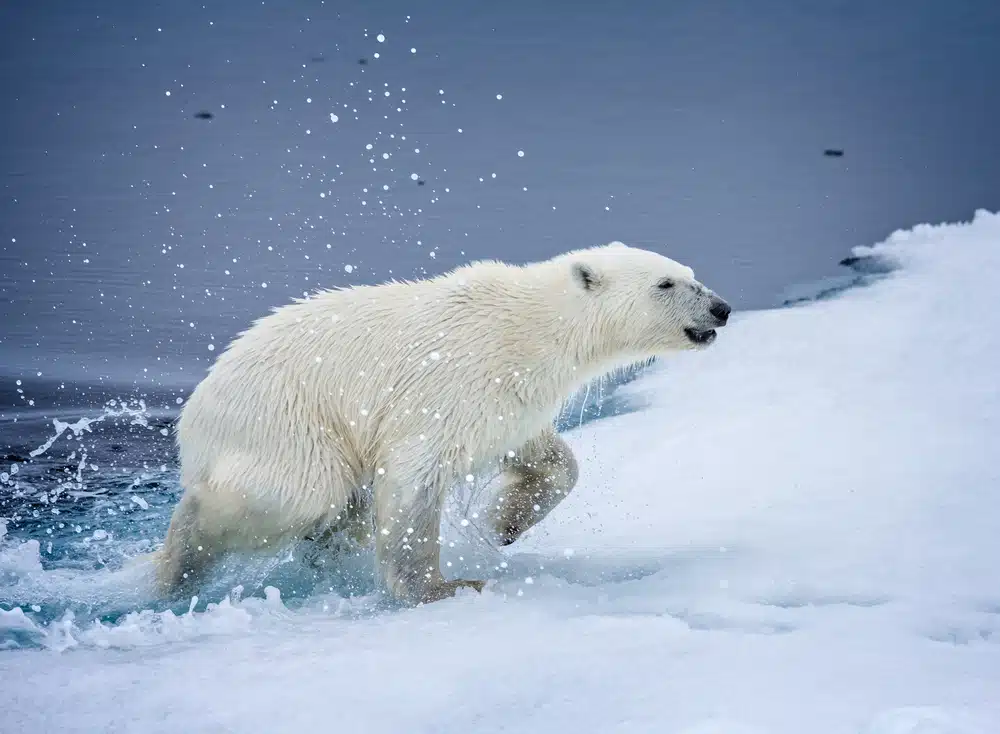 By Riley Chervinski, Polar Bear Campaign Manager
Manitoba's polar bear population dropped sharply in just five years amid a worrying loss of adult females and cubs, government data shows.
"The actual decline is a lot larger than I would have expected," Andrew Derocher, a biology professor at the University of Alberta who has studied Hudson Bay polar bears for nearly four decades but was not involved in the study, told the Associated Press.
Manitoba's polar bears live at the southernmost portion of their global range and are under intense stress as climate change melts the sea ice they depend upon to hunt.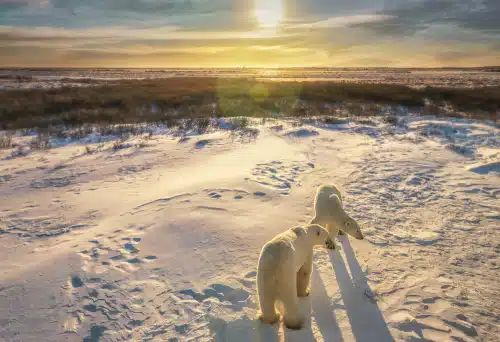 A recent report produced by the governments of Manitoba and Nunavut based on aerial surveys shows the Western Hudson Bay population of bears fell by 27 per cent between 2016 and 2021.
Just 618 polar bears remain, according to the report which has not yet been publicly released.
While polar bear populations fluctuate due to many factors, that is nearly half of the average of around 1,200 bears recorded in the period from 1978 to 1995.
"The report's findings underscore the importance of our efforts to address both long- and short-term threats to the bears: First, continuing to work with others to address the overarching threat of climate change—protecting the polar bears' future and our own—and, second, doing all we can to ensure healthy populations in the short term," John Whiteman, Chief Research Scientist for Polar Bear International, wrote in a blog about the report.
"This includes efforts to protect moms and cubs during the denning period and projects to reduce conflict between polar bears and people, a growing problem as the Arctic warms and more polar bears are spending more time onshore."
The Western Hudson Bay population of polar bears is one of 13 subpopulations in Canada. Six other subpopulations are found in Russia, Greenland, Norway and Alaska. It is also one of the most vulnerable, as bears living in this southern arctic range feel the destructive effects of climate change the fastest.
Mining companies have staked claims close to where mother bears dig their dens. These denning areas and surrounding habitats are incredibly important for raising young cubs into healthy adults. Without a safe place to grow strong, there is very little chance these cubs will survive.
What can we do to protect polar bears in Manitoba?
While the data shows an alarming decrease in Manitoba's iconic bears, we have an opportunity to protect the healthy population of polar bears that remain.
Regional First Nations are moving forward with their efforts to protect lands and waters in the region. These initiatives could protect polar bear maternity dens, along with other critical habitats for a wide array of wildlife.
Safeguarding these large areas in the Hudson Bay Lowlands would also protect the region's globally significant levels of carbon. Industrial developments like mining could release these huge carbon stores into the atmosphere, accelerating global climate change.
Learn more about these Indigenous-led initiatives and sign a letter of support here.
–Thanks in part to the National Audubon Society for making this blog possible. CPAWS greatly appreciates its support of our boreal conservation efforts in Manitoba–