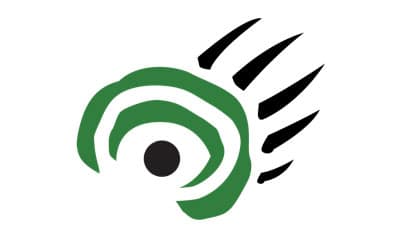 The Manitoba Wildlife Federation says it suspects poaching is partly responsible for big drops in moose numbers in two regions of the province that are now off limits to licensed hunters.
John Williams, the organization's president, said his members are hearing that there is "fairly substantial meat trafficking going on," particularly in an area north of Lac du Bonnet and around Nopiming Provincial Park where he says moose levels are at "crisis" levels.
A survey conducted earlier this year by Manitoba Conservation said moose numbers in that portion of eastern Manitoba, referred to in the provincial hunting guide as Area 26, have dropped to 850 from 2,500 in the year 2000.
"It's in crisis right now," Williams said, adding that he fears the animal may disappear from the area altogether. A similar situation exists in the Duck Mountain region, he said.
Williams said there are a number of reasons for the decline, including a growing wolf population and a disease known as brain worm. But his organization, which represents 14,000 hunters, anglers and other outdoor enthusiasts, also strongly suspects that poachers are slaughtering moose with impunity because the Conservation Department lacks the resources to police them.
"There is a lot of evidence, or circumstantial evidence at this point, that there is fairly substantial meat trafficking going on in that area (Area 26). And we think that is a big contributor (to the fall in moose numbers)," Williams said.
He said the proliferation of logging roads north of Pine Falls—many of them no longer used for their original purpose—provides easy access to poachers, whom he believes sell the meat to restaurants or other individuals.
Williams said investigating such activity is expensive. "A lot of times they get tips but they can't follow them up because they don't have the funds," he said of enforcement officers. The Conservation Department's budget was cut 5.4 per cent in the March provincial budget.
However, Robert Dean, the department's manager of compliance, said resources for enforcement were not significantly cut. And he said he is only aware of isolated cases of meat trafficking.
"We don't see a lot of trafficking activity that leads to charges across the province," Dean said. "I would say in the last 10 years, I think, we've laid seven charges for illegal buying or selling of meat."
Conservation staff patrol hunting areas and have seen little sign of illegal kills, he said. Kill sites are easy to spot "because of the big gut piles and the bird action and what not," he added.
Moose hunting is closed in the Duck Mountain region and around Whiteshell/Nopiming (or Area 26, as it is known) because of the low numbers, although aboriginal people can still harvest the animals for their own use.
Williams said he doesn't believe that licensed hunters or aboriginal people hunting for sustenance are to blame for the big drop in the moose numbers in the last decade because they harvest a relatively small number of animals.
Republished from the Winnipeg Free Press print edition September 29, 2010 A8