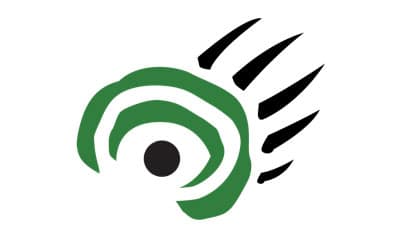 Colin Crolly hopes, for the sake of his two young children, that governments and people around the world can be persuaded to do a 180 to get to 350 on climate change.
"My generation has messed things up," Crolly said Saturday while listening to speakers at a climate-change rally on the Manitoba legislative building grounds.
"We are the ones in control and we need to fix it up for our kids."
Crolly, accompanied by his son Jake, 2, and his daughter Anna and her friend Alexa, both 10, said he hopes people get the message from the rally and start working to reduce the amount of carbon dioxide in the atmosphere to 350 parts per million. Currently, scientists say the amount is 387.
"You can't help but think how history will look at us," he said.
More than 5,000 rallies in more than 180 countries were held to push world leaders to take action on climate change, according to organizer by 350.org. Several rallies were held in Canadian cities including Ottawa, Vancouver and Montreal.
The demonstrations are leading up to December's United Nations summit in Copenhagen, where a deal could be reached on an international climate accord to replace the Kyoto Protocol, which ends in 2012.
In Vancouver, part of the Cambie Street bridge was closed to traffic in preparation for a march that organizers hoped would draw 10,000 demonstrators.
In Winnipeg, about 400 people listened to scientists and politicians in front of the Manitoba legislative building before parading to The Forks.
Dr. Danny Blair, director of the University of Winnipeg's Climate Studies Centre, said climate change has to be dealt with quickly. With carbon dioxide levels in the atmosphere at 387 parts per million, the world is seeing the shrinking of Arctic sea ice and the expansion of deserts, he said.
"Unfortunately, that number is transforming our planet," Blair said.
"I'm worried about the world we are leaving for the children… Time is running out for us to reduce the risk of dangerous climate change."
NDP MLA Rob Altemeyer said the provincial government is on track to meet its Kyoto commitments by 2012.
"We are reducing the emissions in Manitoba right now," he said.
Altemeyer said the latest plan to reduce emissions was the government's announcement last week that it would help build a facility to capture methane gas at Brandon's landfill.
Josh Brandon, of Resource Conservation Manitoba, said Alberta's tarsands alone put more greenhouse gases into the atmosphere than some entire countries.
"It puts out more than Lithuania. If it goes on, soon it will put out more than Belgium and Austria."
Jacqueline Romanow, the Green Party's candidate in Winnipeg Centre, said "the science of climate change is not in doubt any longer.
"Where we are lacking is the political will."
—With file from Canwest News Service