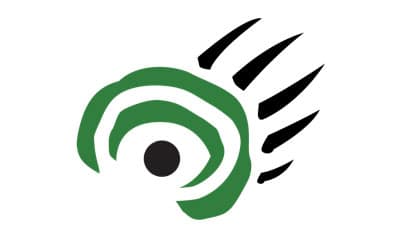 At a recent speech to the Winnipeg Chamber of Commerce, national Chief Phil Fontaine made the strong case that indigenous peoples, as the current and historic stewards of vast tracts of lands, could be key players in a new green-collar economy based on the protection of Canada's boreal forests. Manitobans would do well to heed his advice.
In addition to the 'black carbon' emissions from the use of fossil fuels, we must also focus serious efforts on the 'green carbon' released from trees, lakes and soils as a consequence of deforestation, land-use change and melting permafrost. These sources account for approximately 20 per cent of total carbon emissions.
We anticipate that the protection of these natural carbon storehouses through sustainable management and conservation measures will become a central component of future climate-change policies. They will undoubtedly also include market incentives, such as a cap and trade system, for maintaining biological carbon and create economic opportunities for good stewards of the land such as First Nations, Métis and Inuit peoples.
One such proposal to provide direct benefits for reducing emissions through forest protection is being advanced in the international climate negotiations by developing countries in the tropics. Manitoba has a similar opportunity to become a leader in promoting carbon-conservation solutions based on maintaining intact boreal forests and peatlands.
Manitoba's boreal forests with their deep peat deposits and wetlands represent one of the richest storehouses of terrestrial carbon in the world. This rich natural endowment is essentially a 'carbon bank' that we can capitalize on in the future.
The estimated 150-billion tonnes of carbon in Canada's boreal forests exceed even the Amazon rainforest in their carbon density. If all that carbon were to be released into the atmosphere as a result of deforestation, it would equal 750 years' worth of Canada's current greenhouse-gas emissions. Sustaining the storage and cleansing capacities of the boreal forest is, therefore, a high priority in any strategy to address the challenges of a rapidly warming planet.
We envision a made-in-Manitoba solution for protecting the boreal forest and ensuring that Manitobans will benefit from future global carbon-conservation incentives. Such an initiative can engage a partnership of interests; aboriginal communities, the province, universities and colleges, industry, environmental groups and others.
Manitoba is already an incubator for global solutions, and significant building blocks are in place. Boreal forest protection is included among Manitoba's top priorities for action on climate change; Premier Doer is championing the Pimachiowin Aki proposed UNESCO World Heritage Site, a First Nations-led initiative that would preserve a 40,000-square-kilometre region rich in carbon values; logging is being phased out of provincial parks; and Manitoba farmers are adopting carbon-friendly tillage practices and taking active steps to protect wetlands.
Land-use planning is another powerful tool that has the potential to legally empower communities—particularly the First Nations involved in the planning process on the east side of Lake Winnipeg—to articulate and map their vision for the development and protection of their lands. Poplar River First Nation is already studying the carbon levels in their traditional territories as a first step towards participating in carbon-conservation agreements.
Ours was the first province to introduce First Nation community land-use planning legislation. By documenting the value of biological carbon storage in its northlands, and by designating areas such as the proposed World Heritage Site as carbon reserves, Manitoba can consolidate its position as a North American leader and point the way to a major economic boost for aboriginal communities.
The discussion between Prime Minister Stephen Harper and President Barack Obama during their recent Ottawa visit sets the stage for linking the environmental and economic futures of Canada and the United States. This can be another way during these difficult times to support the rebuilding and renewing of our respective economies. As a partner with Ontario, Quebec, and seven U.S. governors in the Western Climate Initiative, Manitoba is in a unique position to make a significant contribution to an emerging North American climate policy that will have a direct economic benefit to the aboriginal communities residing in the strategic areas most vital for conserving carbon deposits.
Lloyd Axworthy is president and vice chancellor of the University of Winnipeg. As Canada's minister of Foreign Affairs, his leadership was instrumental to the global treaty to ban landmines and was nominated for a Nobel Peace Prize. He is a director of the MacArthur Foundation.
Larry Innes is executive director of the Canadian Boreal Initiative, an independent organization that brings together diverse partners to create new solutions for boreal conservation. He is a lawyer specializing in aboriginal and environmental law.