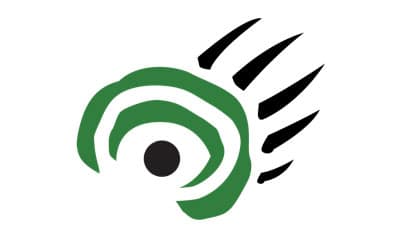 It's too bad that communities like Berens River, Bloodvein and Little Grand Rapids are where they are.
If no one lived in the boreal forest on the east side of Lake Winnipeg, we might be in a better position to protect it from development.
The east-side forest is an absolute jewel, not just for Manitoba and Canada but for the entire world.
I have spent a great deal of time in that forest and can personally attest that it is as pristine a natural environment as exists in the world today. Huge tracts of it are entirely untouched, appearing still today just as they would have hundreds or even thousands of years ago.
There is an enormous intangible value to that, and society is only just starting to realize it.
The provincial government, though, recently began the process of building all-season roads into the area.
The first leg will run from Manigotagan to Bloodvein First Nation along an existing route that already serves as a winter road and logging road.
The second leg from Bloodvein to Berens River may or may not follow the existing winter road, while plans to potentially build other legs to Poplar River, Island Lake and the Little Grand Rapids/Pauingassi area are vague and still a ways off.
While roads do have a limited negative effect on certain plants and animals that live close to the roadway, the much greater danger of pushing an all-season road into what was previously a pristine, untouched forest is further development.
The current NDP government and east-side aboriginal leaders agreed to a framework last year for long-term planning on the east side, but the problem is that today's leaders will not be in power forever, and when changes in government inevitably come at some point in the future, the road will still be there. So too, then, will the temptation to use that road for logging, mineral exploration and other development in the previously untouched forest.
That's why it's too bad the people who live on the east side live where they do.
It would be a lot better for the forest if there were no roads there, but there are people already living there who need and want the roads. The east-side forest is their home. We cannot and should not ever ask or expect them to abandon that home.
At the same time, we cannot expect that east-side residents won't desire the same tools, toys, conveniences and luxuries enjoyed by people living in the more connected parts of the world.
Neither can we expect them to pay exorbitant prices for those things because they need to be flown there or trucked in on increasingly unreliable winter roads.
It would be great if east-side residents unanimously declared that, for the greater good of the world and the long-term protection of the forest that is their home, they're willing to pass up the opportunity to have roads built.
But no one can rightfully expect them to do that.
All we can do as a province is recognize that roads into the east-side forest are the one exception we're willing to make in order to accommodate fellow citizens who for too long have been physically isolated from the rest of the world.
We need to stand firm with future provincial governments and band councils and tell them it goes no further than roads. That means no logging, no mining, and absolutely no hydro transmission lines.