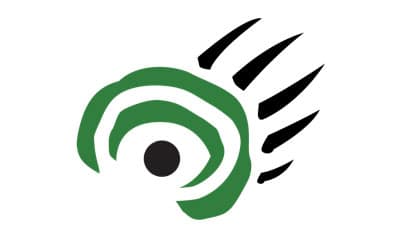 Winnipeg – After announcing new support for Indigenous land use planning in their November 16 throne speech, Premier Selinger has today spoken at a press conference about the initiative. He was joined by Ron Thiessen, Executive Director of the Manitoba chapter of the Canadian Parks and Wilderness Society and Indigenous leaders from across the province who all spoke.
CPAWS believes this could be a great step toward comprehensive planning for the Boreal region in Manitoba that will benefit Indigenous and non-Indigenous communities and the health of the Boreal forest ecosystem. Premier Selinger clearly stated that sufficient resources would be there for communities to conduct planning.
CPAWS along with many Indigenous leaders and the Pew Charitable Trust have requested that a baseline of $150,000 per year for each participating community be established. This is needed to undertake the required tasks involved in producing land use plans.
"We're very hopeful that the specifics of the province's financial commitment will be revealed soon" says Ron Thiessen, Executive Director of CPAWS Manitoba
Indigenous land use plans often zone traditional resource areas to make clear what activities can take place in each zone and under what circumstances. This approach can greatly help to ensure Indigenous and treaty rights are upheld while bringing a great deal of stability to a landscape that often sees conflicts between rightsholders and stakeholders.
"Indigenous-led land use plans can establish certainty for industry and communities by identifying where they can operate, providing local conditions are met, and where the ecosystem will remain undisturbed." says Ron Thiessen, Executive Director of CPAWS Manitoba. 'I believe this form of planning is our best opportunity to realize a wise balance of conservation and sustainable developments."
Four Indigenous communities on the east side of Lake Winnipeg have already completed legislated land use plans covering over 20,000 square kilometers. CPAWS is pleased about the conservation outcomes of these plans and believes that the original stewards of the landscape should lead the planning in Manitoba's largely undeveloped north.
Thiessen added "Some of the earth's greatest stretches of intact Boreal forest are in Manitoba and are invaluable to both people and wildlife. Scientific opinion recommends protection of at least half of this ecosystem to ensure it can continue to provide its life-giving ecological services. We're confident that putting the planning in the hands of local communities will ensure the health of the boreal."
Although some funding has been allocated by the province for Indigenous land use planning in the past, CPAWS is optimistic that the Premier's commitment today to provide sufficient resources will enable the creation of robust plans that incorporate meaningful input from community members and stakeholders.
The Boreal is important habitat for an incredible diversity of resident and migratory species. It is the largest source of unfrozen fresh water on the planet, is a powerful generator of oxygen and covers 80% of this province. It also stores globally significant levels of carbon in soils and biomass, which helps to offset the impacts of climate change.
As the province readies to participate in the 2015 United Nations Climate Change Conference on November 30, supporting Indigenous land use plans that could see large scale Boreal protection holds great potential as nations work to address global climate change.
Other featured speakers at the press event included:
Chief Ron Evans, Norway House Cree Nation
Ron Spence, Councillor, Nisichawayasihk Cree Nation
Heidi Cook, Councillor, Misipawistik Cree Nation
Benji Denechezhe, Chief Negotiator, Northlands Denesuline First Nation
Shaunna Morgan Siegers, Indigenous Leadership Initiative
Mathew Jacobson, Pew Charitable Trust

For more information and interviews, contact: Ron Thiessen, 204-794-4971 or [email protected]