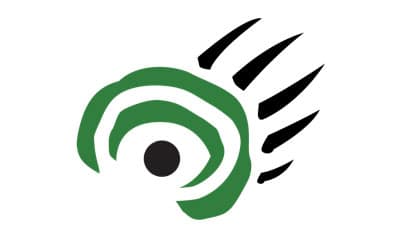 First Nations on the east side of Lake Winnipeg will play a major role in ensuring better protection, management and development of traditional lands under the East Side Traditional Lands Planning and Special Protected Areas Act, Conservation Minister Stan Struthers said today.
"Under this new legislation, east side communities now have the option of using this legal tool to plan their traditional lands and to protect lands that have significant cultural and environmental value," said Struthers.
Struthers said First Nations themselves will determine if they want to take advantage of using the East Side Traditional Lands Planning and Special Protected Areas Act and noted no First Nation will be required to use the act.
The first of its kind in Canada, the legislation provides First Nations the option to provide interim and permanent legal protection of traditional lands on the east side of Lake Winnipeg. It ensures any new development in a traditional land-use area be conducted in collaboration with First Nations and be consistent with the land-use plan. East side planning has been in development since 2000 with the input of communities and chiefs who have asked to play a greater role over their traditional areas. The legislation provides a new legal tool to plan and to designate land on the east side of Lake Winnipeg as a special protected area.
Since the legislation was introduced, it has been strengthened with amendments requested by First Nations and it will strengthen the Wabanong Nakaygum Okimawin (Cree and Ojibway words meaning east side of the lake governance) Council of Chiefs Accord by ensuring government to-government talks for any land protection and planning stemming from the act. The legislation will enable the province to develop planning and protection regulations with First Nations participation and approval as agreed to in the accord.
"By fulfilling this commitment, the legislation will ensure that protection and development activities are consistent with land-use plans developed by First Nations," said Culture, Heritage, Tourism and Sport Minister Eric Robinson, acting minister of Aboriginal and northern affairs.
Currently, traditional lands can only be protected though legislation designed for specific purposes such as the creation of parks. The minister noted that some First Nations have made it clear this mode of protection does not meet their unique needs. Important components of First Nations land-use plans, such as winter roads, management of trap lines, timber cutting and harvesting of wild rice and medicines, need to be managed under a First Nation-led planning process, Struthers said.
"Poplar River is prepared to support and accept Bill 6. For Poplar River, it fits well with our plans. Every east side First Nation has the right to support or not support this bill. We cannot comment on what other First Nations are doing or interfere with their discussions that they are having with the Government of Manitoba. Our community will not give up our goals to protect the land we consider to be our traditional territory from development and to implement our lands management plan," said Chief Russell Lambert of the Poplar River First Nation.
By supporting east side First Nations to create and implement their own land-use plans for their traditional areas, the legislation would also support the effort to establish a UNESCO World Heritage Site, a designation that would be based on both the cultural and ecological significance of the area. This legislation is therefore also an important part of the province's plan to better protect and manage the unique boreal forest on the east side of Lake Winnipeg, the minister said.
Gord Jones, project manger for Pimachiowin Aki, the non-profit corporation heading up the bid to have a portion of the boreal forest straddling the Manitoba-Ontario border designated a World Heritage Site, said the legislation is in keeping with the organization's goals.
"This new legislation provides a way for First Nations to have legal standing for their traditional area land-use plans. The world heritage nomination will be built upon and reflect those land-use plans. So having the plans recognized in legislation will be helpful in demonstrating to UNESCO our collective commitment to look after the cultural and natural vales of the area. And that strengthens the nomination," said Jones.
In 2004, The East Side Round Table and First Nations Council issued a report, Promises To Keep, with close to 100 recommendations. Since 2004, the province has completed or acted on 97 per cent of the recommendations of the report, said Struthers.
– 30 –