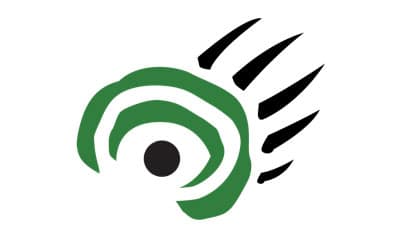 Parts of Thursday's throne speech read like a grocery list of what the Doer government plans to ban.
The proposed bans, which are intended to protect the public and the environment, will touch almost every Manitoban in the coming months.

The three big ones: yakking on a cellphone or text messaging while driving; smoking cigarettes while driving with kids in the vehicle; getting rid of some unsightly plastic shopping bags.
The province said it will ban new logging in provincial parks and phase out existing logging in provincial parks.
Premier Gary Doer said the cellphone and smoking bans will be enforced by police and subject to fines. Both will also be accompanied by public education campaigns.
He also said the province is working to ban non-biodegradable plastic bags to cut waste in landfills. The government has been researching new regulations for about two years. "We haven't just shown up with a line in the speech from the throne," Doer said.
He said the bag ban will be phased in over the next two years with retailers encouraged to adopt biodegradable bags and recycling depots accepting and sorting plastic bags much like tin cans and milk cartons. The target is to see the use of bad plastic bags reduced by 50 per cent over the next few years.
"There has to be a reasonable period of time," Doer said.
Liberal Leader Jon Gerrard said the partial bag ban, which he put forward last spring, is the only bright note in the throne speech: "I am delighted," he said. "I think this is one of the more positive aspects of the throne speech."
Conservative Leader Hugh McFadyen said while he favours the initiatives, the New Democrats used the bans to overshadow weaker points in the government's economic agenda, such as how much of its $818-million rainy day fund it will be used to maintain services during a downturn.
"If you're looking for two themes, it was about accelerating a lot of things and banning a lot of things," McFadyen said. "This was a time when people were looking for a little more ambition and a view toward growth… and that was sadly lacking."
Environmentalists applauded the move to halt new logging in provincial parks and wind down logging already underway. Canadian Parks and Wilderness Society Manitoba Director Ron Thiessen said he'd like to see it done within a year. "I think I can do better, but stay tuned," Conservation Minister Stan Struthers said.
Negotiations with the province's big three logging companies—Tembec, Tolko and Louisiana-Pacific—have been long and complicated, but Struthers said they've reached a deal that allows the companies to maintain their quotas by logging on Crown land that is not in Manitoba's 79 parks. Struthers said there will be no job losses.
The province will also ban the sale of bear repellant (pepper spray) to some customers. The spray is sometimes used as a weapon in muggings and assaults. The idea was raised last winter by Sel Burrows, chairman of the Point Douglas Residents Committee.
"We don't know the details yet," Burrows said. "But we've been assured it will keep bear spray out of the hands of nefarious people."
In health care, this spring the province will ban "tray fees" or extra costs to patients for publicly funded hospital or medical services. It will also prohibit annual health-care premiums that other provinces have brought in.
Doer also said the province will set up a process to scrutinize municipal assessments to ensure they reflect the actual values of properties.