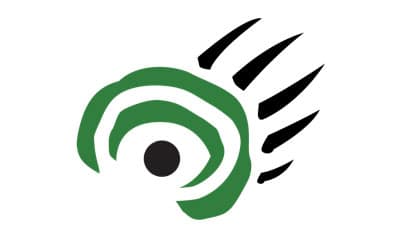 CPAWS' 2012 State of Canada's Parks Report
Winnipeg – In the run-up to Canada Parks Day on the 3rd Saturday in July, the Canadian Parks and Wilderness Society (CPAWS) is releasing a sobering report about the growing threats our parks are facing. The report highlights the dangers to our parks due to funding cuts; the loss of science and ecological monitoring capacity; the growth of inappropriate developments; and inadequate boundaries.
"In Manitoba, Little Limestone Lake, which changes colour daily from brilliant turquoise to Caribbean-blue, is encircled by park lands which fail to be expansive enough to keep this unique lake healthy," said Ron Thiessen, Executive Director of the Manitoba chapter of the Canadian Parks and Wilderness Society (CPAWS). "CPAWS is working with all involved, including our partner Mosakahiken Cree Nation, to get larger park boundaries so that mining interests don't prevail over protecting the biggest and best lake of its kind in the world."
Peat extraction is also a concern in Manitoba's parks.
"Manitobans are still wondering what is happening with the proposed peat mine in Hecla/Grindstone Provincial Park," said Thiessen. "As parks are places for wildlife, people's recreation, and future generations, CPAWS is working to make sure that peat mining is prohibited in all of them.
There is also good news for Manitoba's parks. The provincial government made a commitment last month to create fifteen new parks and protected areas as well as to expand some existing parks. Also, five new parks and protected areas have been established in Manitoba within the last two years.
"CPAWS looks forward to working with the province to make Manitoba the best in Canada when it comes to protecting our natural areas and wildlife," said Thiessen.
National Parks have been hit hard by funding cuts, leading to the elimination of 638 positions across the country. In turn this means that nearly 30% of the scientists and technicians restoring and monitoring the ecological health of our parks have been fired or reassigned.  The cuts also mean many parks are less people-friendly as services are reduced.
"In Manitoba's Riding Mountain National Park, we are very concerned that Visitor Safety Services will be cut. This will place park-goers in increased danger in emergency situations," said Thiessen. "They are also shutting the skating rink down and ceasing to groom the ski trails."
Parks Canada's funding cuts will hurt the tourism community and nearby communities are also facing economic harm.  The government's own research shows that for every $1 spent on parks, $5 is contributed to Canada's gross domestic product.
CPAWS has been issuing an annual report on the state of Canada's parks since 2008. The first report lauded the rate of new parks creation by the federal government that year. Subsequent reports noted the slowdown in parks creation, the need to increase the number of marine protected areas, and some inappropriate developments that were starting to be noted.
-30-
For more information, contact: Ron Thiessen, Executive Director, Manitoba chapter of the Canadian Parks and Wilderness Society (CPAWS) at (204) 794 4971 or [email protected]
CPAWS is Canada's voice for wilderness. Since 1963 we've led in creating over two-thirds of Canada's protected areas. That amounts to about half a million square kilometres – an area bigger than the entire Yukon Territory! Our vision is that Canada will protect at least half of our public land and water. As a national charity with 13 chapters, 55,000 supporters and hundreds of volunteers, CPAWS works collaboratively with governments, local communities, industry and indigenous peoples to protect our country's amazing natural places.
Ron Thiessen
Executive Director
CPAWS Manitoba